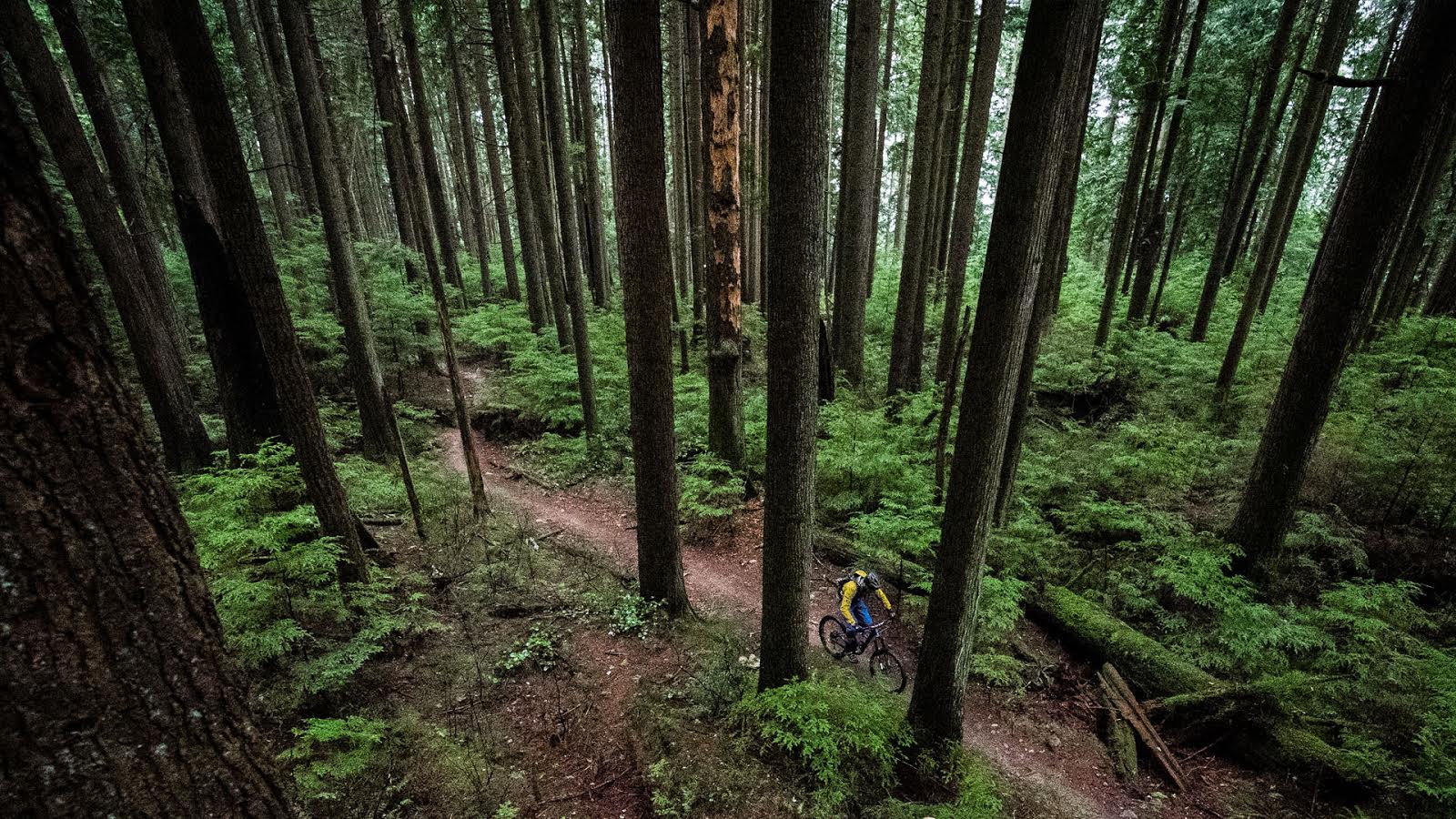 What's with Bikes and Effing Triangles?
My computer is on the fritz today. Hopefully not completely gone…but we will see. Because of that state of affairs, the efforts today are once again sub-par. I resorted to grabbing the first two e-mails that rolled in over the weekend that didn't totally suck.
---
Dear Uncle Dave:
So here's a question that's been kinda perplexing me lately. We're seeing so many innovative and different full suspension frame designs lately. Why do all of them still stick with the tradition of having a triangular front section? I believe on the road bike side the UCI mandates triangle frames, but why don't we see more different frame designs like the old Klein Mantras or Trek Y foils (ok maybe I'm dating myself here). It seems completely pointless to have a big open wasted space in the middle of your frame with a shock going through it. Furthermore, I know it's not "enduro" to use a water bottle, but why have that space in the middle of your frame if you can't fit a water bottle in there? Is it just an aesthetics reason that manufacturers cling to their traditional designs? Anyway it seems that thinking outside the triangle here could possibly make a stiffer frame, and maybe better clearance/room for an actual water bottle.
Diagram supplied – a first for Uncle Dave.
Pythagoras Sucks
---
Dear Pythons:
You are the first person to write in with a diagram. That's amazing, and for that reason alone, you get your question answered.
Unfortunately, you've made a few mistakes. First off, you used Trek Y Bikes as an example of good design.
Next, your paint skills are subpar. The red is difficult to read and your fonts are too small.
Lastly, you've zoomed in too far on your diagram. If you look more closely, you'll notice that the Yeti that you're using as an example doesn't have a front "triangle". It's more of a 'trapezium.' And the lightning bolt is a far more awesome effect than your piddly little arrows.
Diagram by Uncle Dave.
What you're talking about is the difference between a truss and a beam. A traditional double diamond frame forms what is essentially a fixed joint truss. This is a very efficient structure, evidenced by the ability of a bunch of spindly two-by-fours to hold up the roof of a house when arranged properly. The alternative is a (generally) much heavier solid beam to hold up the same amount of weight.
"But what about all of the advantages of carbon fiber?" you say. Regardless of the material, a straight line is still the most efficient way to carry a load. The easiest way to support stresses place on a frame via 4 points (stem, fork, seatpost, cranks) is going to be by drawing 4 straight lines connecting those points (more or less). Adding the stress of the rear shock at some point is a bit of a monkey wrench, but doesn't change the fact that you're still really just connecting four points to one another.
Sorry,
Uncle Dave
---
Dear Uncle Dave:
Bike Packing/Ultra Racing is getting lots of mtn bike mag media attention lately with the Tour DeVide, Iditabike and Arizona Trail Races, Rocky Mtn Sherpa and the rest of the whole Plus Bike and Fat Bike thing. Not to mention, that REI is carrying Revelate seat bags and handlebar harnesses (WalMart will be the next).
So is Bike Packing/Ultra Racing the next big mass participation trend like Enduro TM , an online spectator event so that old dudes can get their vicarious thrills Spot TM stalking active racers' GPS locators (similar to young dudes getting their vicarious thrills watching the Red Bull Rampage), or is it just another way of purchasing another adventurous life style/identity (just buy the stuff and you are that thing, even if you never go outside and do it, such as the guys that own race cars, but never compete, still call themselves car racers)?
Anyway, would enjoy reading your sage advice or hearing your Rick Mercer quality rant on the topic.
Thanks
Living OutSide Tenuously
---
Dear Lout:
Over the last few months I've received precisely 3 questions about "bike packing". I thought that perhaps a trend was developing, but no, it's just you repeatedly asking me the same question with slightly different phrasing. I'll probably regret this, but I'm answering your question in the hopes that you will stop bothering me, or at the very least move on to something else.
I will admit that I've never been very good at judging the interests of the masses. People get very excited about things that I can't understand. The popularity of CFL football, Tim Horton's, and the band Magic!* are all proof that I have poor judgement in this regard.
Still. You're talking about a tremendously boring subset of a sport that nobody really cares about. I think it's safe to say that none of your thoughts/wishes/fears will ever come to pass. Besides, didn't they try this already a few years ago? Team adventure racing? White people running around in the woods and jumping in whitewater rafts and stuff? Nobody cares. People in a forced competition doing boring shit alone in the woods for long periods of time is not interesting.
Sorry,
Uncle Dave
*For much of last year, I assumed these turd creators were nothing more than a Cancon abomination. But no. They're not. People outside of Canada listen to this god awful band. This seems impossible. This brings shame to our country. "Canadian reggae fusion band." They think of themselves as a "modern-day Police." Good bloody lord.
---
Pythons you win! We don't have a Y bike for you, but we do have some Aeffect pedals and Love Handle Grips from RaceFace.
---
If you have a question about shapes or fringe sports within sub-genres, maybe give them a month or two. Anything else? Fire it to askuncledave@nsmb.com