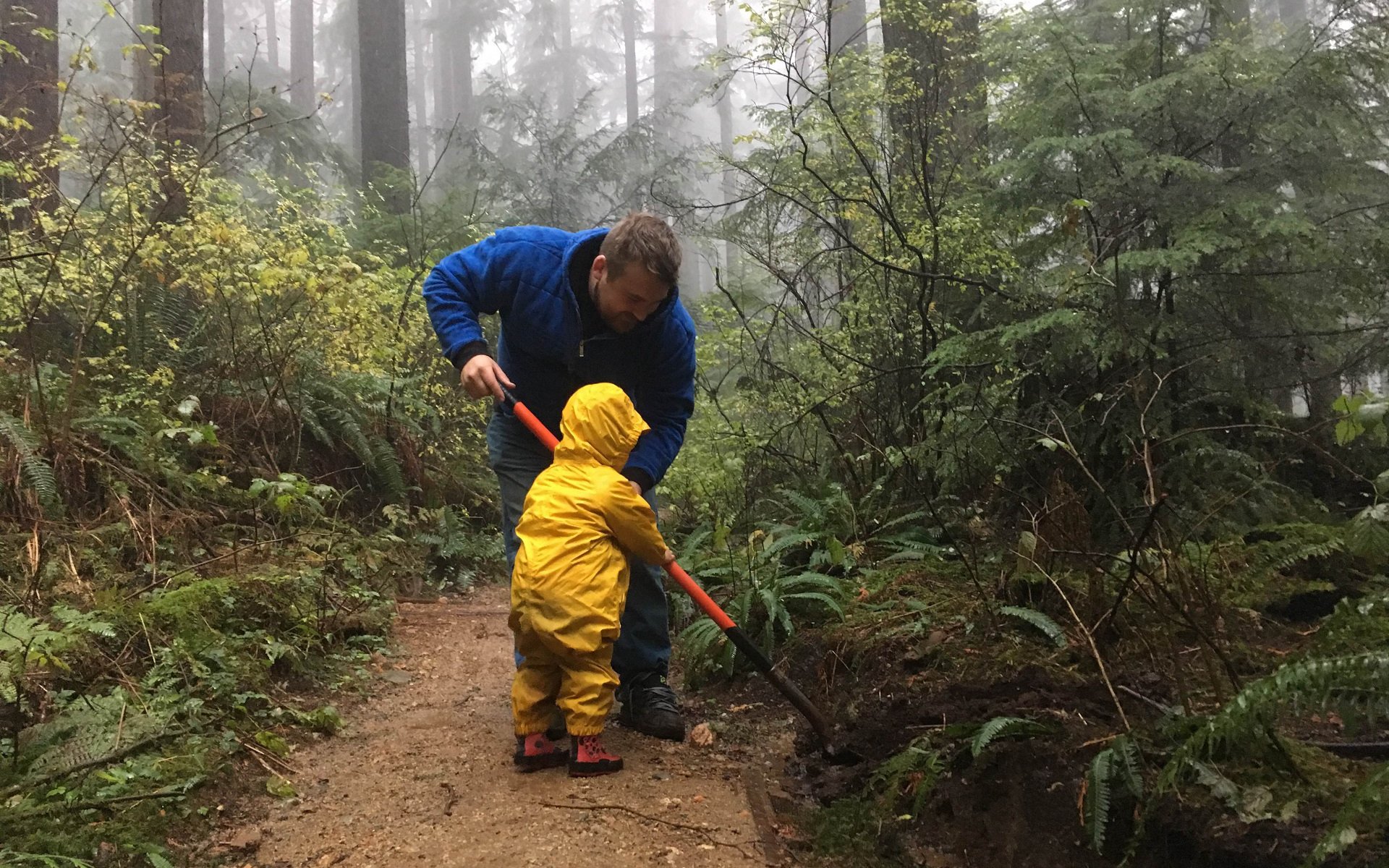 EDITORIAL
Mountain Biking's Best Black Friday Deal
I wish I could claim credit for this idea, but my muse is Trevor May from Pinkbike who pointed out what we all already know deep down: RAD trails are the best value in Mountain Biking. 
Multi-Tools
The best multi-tool I'll ever buy is a membership to my local trail association(s). On the one hand my local trail networks - all of them - are in amazing shape and contain everything from wicked old-school Shore tech trails to grom-friendly green runs, new school flow trails, and some interesting lines that seem to mix all the above. 
On the other hand, a litany of paying members gives these volunteer associations more weight than a Pulaski when it comes times to knock on the doors of elected and appointed officials who manage our public lands.  
Even as a supporter, labour & financial, of independent builders I recognize the greater association's ability to raise all ships with land managers. 
No Dig, No Ride is a good rule but for those who have precious few hours to ride there are many avenues to appease the trail gods. Buy a membership to your local association(s), buy a Trail Pass to places you visit to ride, donate directly to your favourite trails via Trailforks, or track down the gnome who's been maintaining your favourite trail that totally doesn't exist and slip them $20 for trail snacks. Gnomes need to eat too. 
Whatever your favourite part of mountain biking - the adrenaline, the community, the bikes, the fashion, feeling like a kid, your local shop, stress relief, the nicknames - none of it exists without the trails. 
I know it's cold and wet and that makes it hard to turn down that deal on a new carbon whatchamajig but first check out Digger's bold new acting career, complete with fresh knees, and then please give a thought to kicking a few bucks out to where you ride. It's the best deal you'll get.