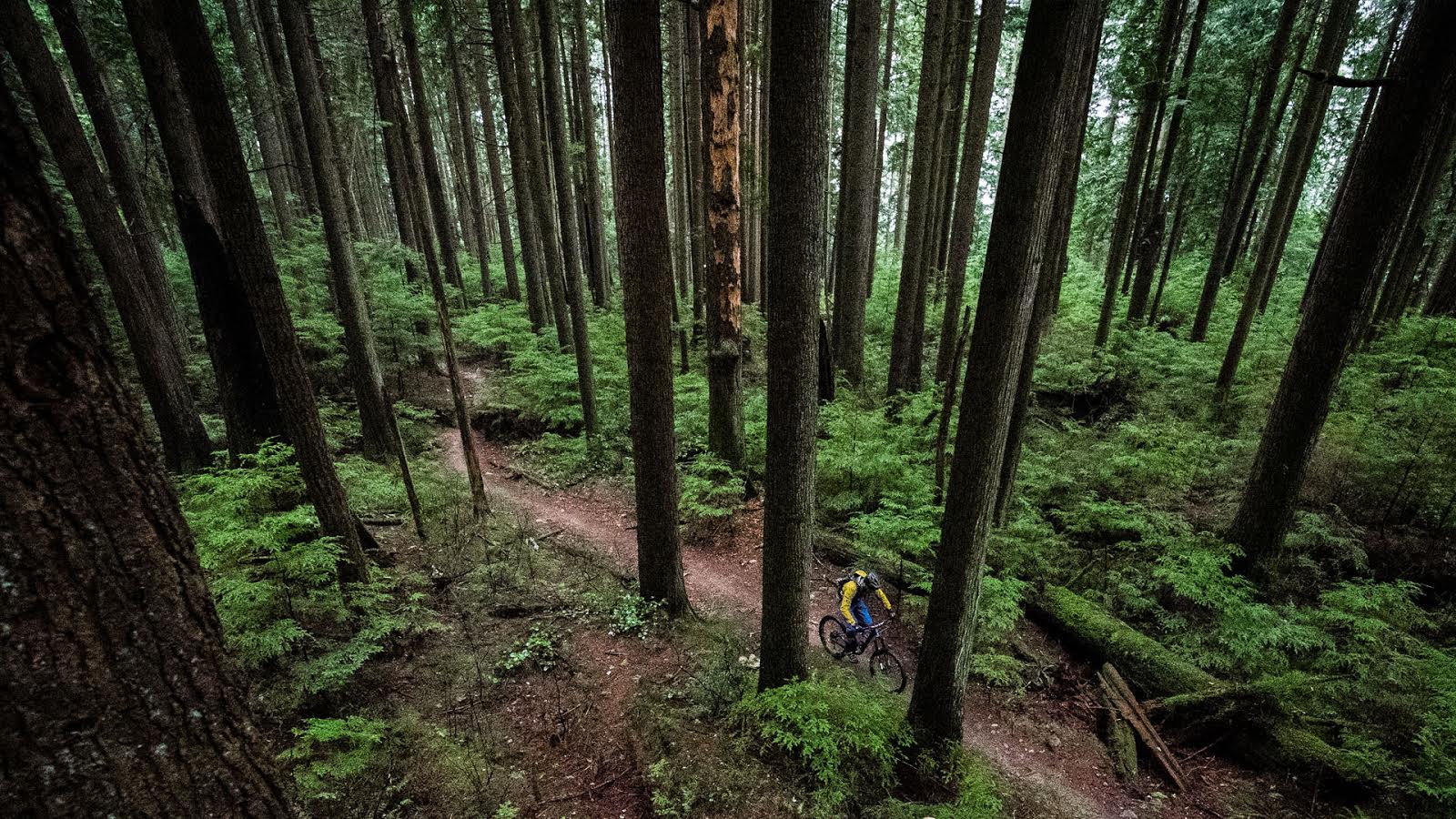 2014 Scott Genius 700 Tuned
The 2014 Genius 700 Tuned is an unusual beast. Point a finger at our Euro brethren for much of the quirky. The bike ships with a chain guide but with no dropper post.  It has 150mm of travel but Scott calls it a trail bike. At aftermarket the Fox 32 Float CTD fork is only available up to 140mm but this one bounces to 150.  Nic Sims at Scott told me this bike is aimed at old country weight weenies (he didn't say that exactly of course). Building the lightest 150mm 650b machine was the goal and the fully carbonized  700 Tuned weighs a shocking 23.35 lbs out of the box without pedals.
Other notable features are a SRAM XX 1 drivetrain cross pollinated with XTR race brakes. It also features Scott's tri-mode Twinloc remote adjustable suspension (front and rear with a single thumb-actuated lever to control both) and a head angle that can be changed from 67.9° to 68.4° by swapping a chip at the rear shock mount.
This bike is clean. More than once I've had to wipe drool off the top tube after the bike was pawed by other riders. The lines have been universally admired and I have to agree – this is one fine looking bicycle. After hearing moans and complaints about certain Schwalbe tires I was nervous about the Knobby Nic front and Rocket Ron rear combo. Despite this my first two rides in the dry went smoothly. I did notice the rear skip over roots a couple of times unexpectedly and the side knobs didn't give me much confidence when the bike was leaned over. Ride three was in the wet and I had a couple slips up front but my chief complaint was a lack of braking grip in the rear. I plan to swap the tires soon now that the monsoons have arrived but for showroom tires I found the Schwalbes adequate.
The US MSRP is $7599. No word on pricing or other jurisdictions yet. The Genius entry point is $4099 with an alloy frame and a mix of XT/SLX componentry.
And now I'll put some serious time on the Genius. Stay tuned for a long term report.
---
Now that's an object of desire… clean and smooth, and the light weight to back it up!