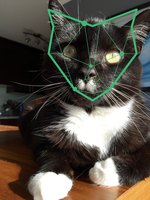 Posts: 995
Joined: Jan. 31, 2005
For anyone who's currently on an aggressive 29er, did you come from a 27.5? Do you prefer the 29er? Currently on a 26 still but wondering whether to go to a 29er aggressive trail or a 27.5 trail bike. Mostly riding the shore.
Not me. I switched from a 2011 Enduro to an alloy 2013 Enduro 29er. In 2012 (when I switched) there were only a couple of 27.5 bikes around. I did some test rides and liked it but it wasn't huge difference, not one worth switching to a bike that like wouldn't fit as well as my 2011. I rode that E29 into the ground and replaced it with an Evil Wreckoning.
I think for anyone over 6'2" the 29er is the obvious choice, it feels more proportional in the bigger sizes. I won't be going back to smaller wheels. The big wheels offer a noticeably different ride - definitely get out for some test rides and see for yourself.
There's nothing better than an Orangina after cheating death with Digger.