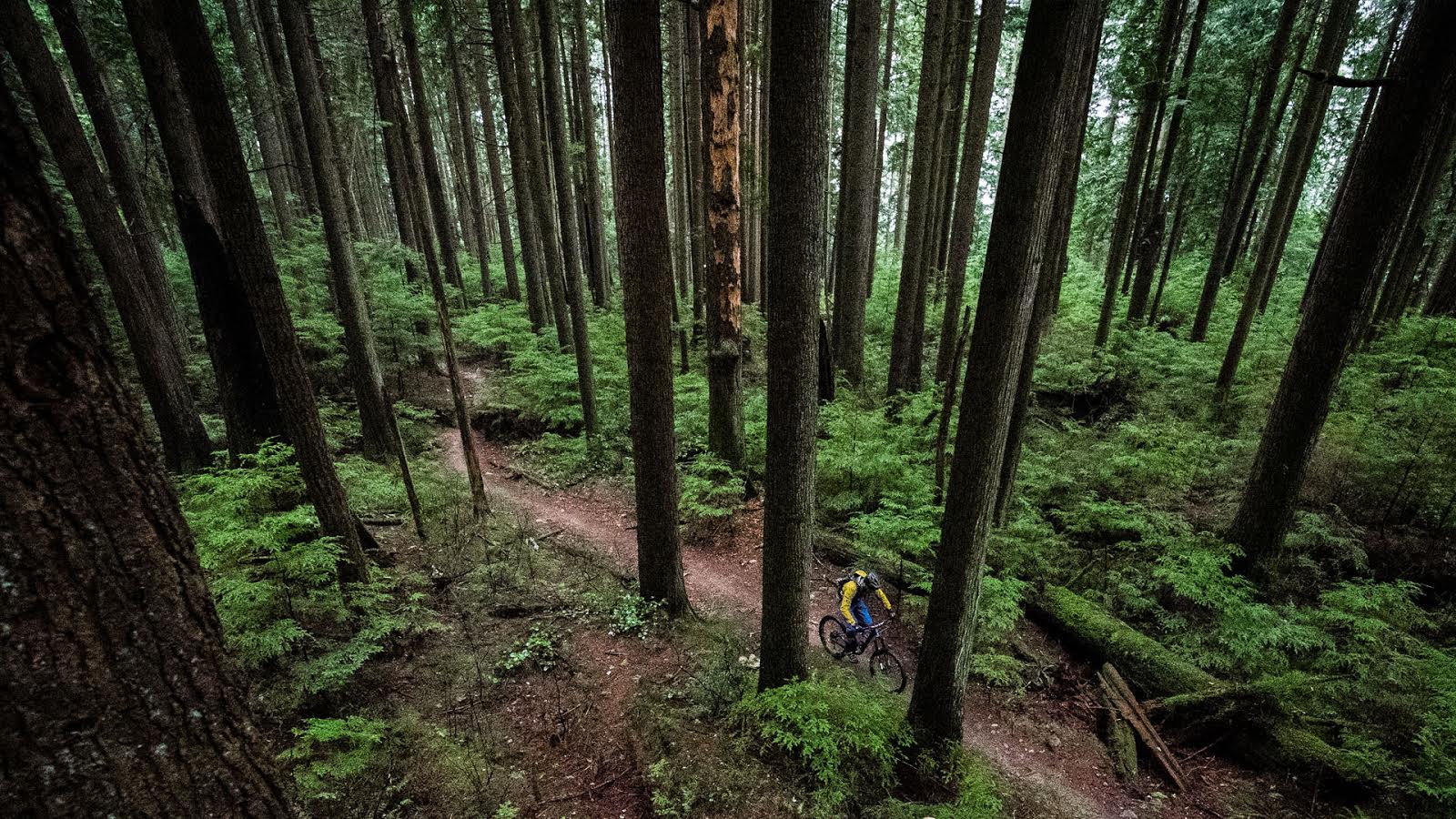 RST Dropper Post & Inverted Fork
RST has been kicking out budget oriented OE suspension products for kids, commuters, and basic mountain bikes for years. Building from those experiences, they have some interesting new products in the form of the RST dropper post and their inverted single crown fork.
RST Dropper Post
Mike Dunn from RST cut right to the chase in introducing their new dropper post: "What are the two main problems riders have with dropper posts? They blow up and that side-to-side play." With their 30.9 and 31.6 x 120mm dropper post, RST has set out to resolve both of those issues.
The projected price for the post is $290 (USD). That includes two different remotes.
Needle Bearings
The cutaway post on hand immediately had me thinking Cannondale Lefty but the actual parts are right out of a Headshock-like commuter fork that RST has been manufacturing for years. The square faces of the post's internal shaft are captured on all four sides and roll on the needle bearings. No worn brass key-ways resulting in slop here.
The projected weight of the post is 680 grams. Yes, it's heavy. If it meets its claims regarding reliability I don't know if I'd care about the extra hundred grams or so compared to other posts.
The $19.95 Replacement Cartridge
Yes. Have to bold that. If the cartridge in the RST dropper post blows up you can easily swap it out for another self-contained cartridge. You don't even have to remove the post from your bike to make the swap. Replacement cost? $19.95.
That covers replacement cost but Mike also claims the RST dropper post has the most reliable guts in the industry. RST purchased the drop-in internals from a company that makes lift cylinders for Toyota.
The post has non-adjustable return speed à la Crankbrothers Highline. I haven't yet ridden one so I can't comment on how much of a ball buster it can be.
RST Inverted Suspension Fork
RST's inverted suspension fork is 29″ and 650b+ compatible. It has 80mm to 140mm of internally adjustable travel. The fork offset is a pretty standard 51mm. It has a simple air system with a self-balancing air negative spring. There's also some cheeky axle tech going on. All for a projected price under $1000 (USD).
There are no fork guards available at the moment. Mike says they've had one stanchion scratched out of 50x test forks in the wild and it was when he threw his bike down to do something chivalrous in the Whistler Bike Park. That said, RST is working on some optional stanchion protection.
RST Air System
No stanchion dimple. No check ball. Just two Schraeder valves that both open simultaneously when you start pumping. It is definitely the simplest self-balancing negative air spring system I've seen. It would not be possible to increase the progressiveness of the air spring using oil, however it should be relatively simple to take up some volume in the main chamber using volume spacers.
In the same vein as the RST dropper post, this is an effort to make a simple, high-value product that also functions well.
Locking Axle
The RST fork does not use a key-way design or needle bearings, so how do they keep it from riding like a noodle? The one piece uppers help but the main feature here is a locking axle. Which is cheeky because somebody else has a patent on exactly that for US forks.
The workaround is to have the axle lock into one dropout, not both. The axle receiver locks into the other dropout to prevent twisting.
Both the RST dropper post and inverted fork are close to production. More options are always better and I'll be harassing Mike for an opportunity to try both products in the real world.
---
Anyone else remember the Mozo Pro XL?