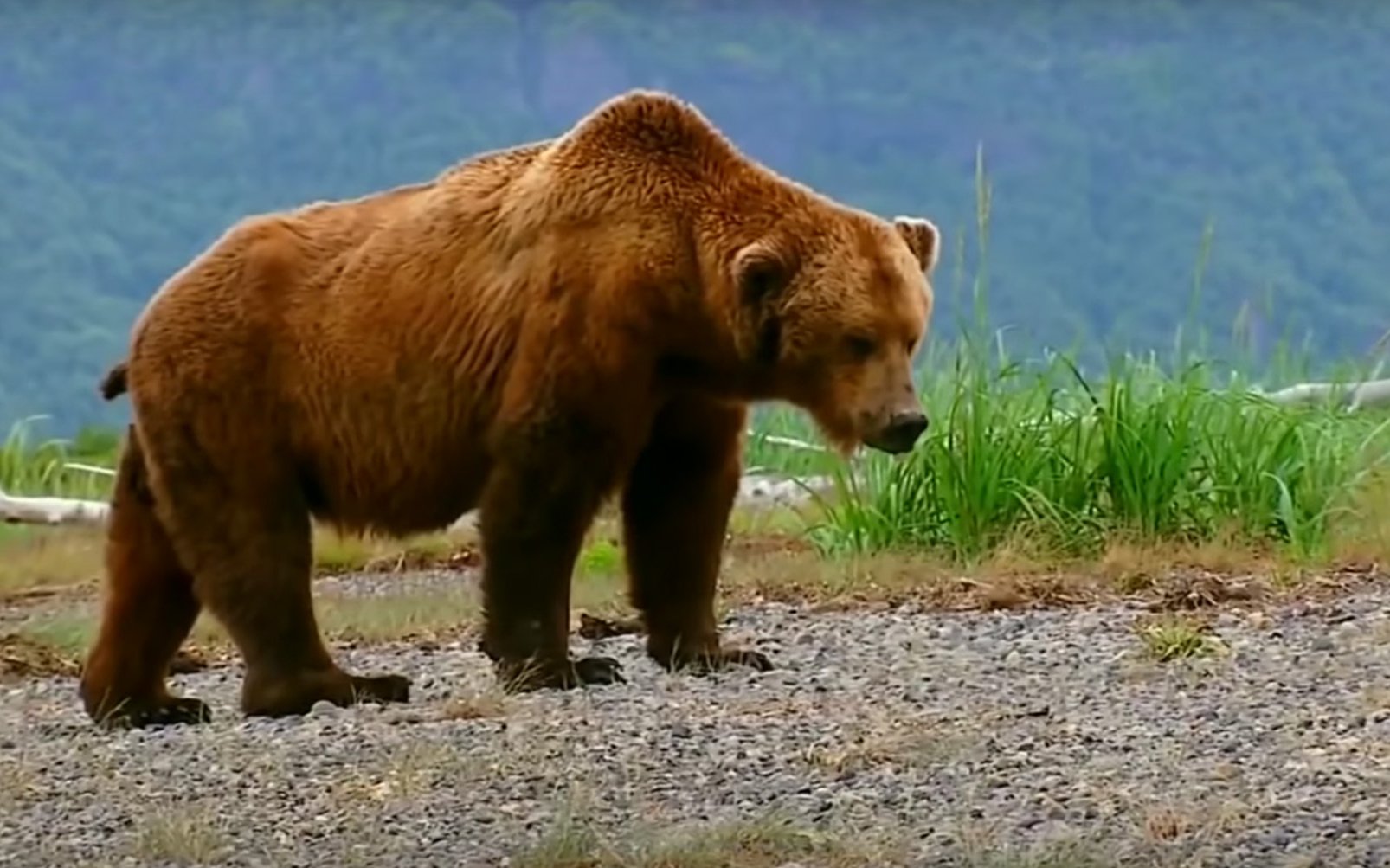 Board of Review Report on Death of Brad Treat
Report: Rider Died after Collision w/Grizzly
38-year-old Forest Service Enforcement Officer Brad Treat was riding his mountain bike in Montana's Glacier National Park in the early afternoon of July 29th, 2016 when he encountered a grizzly. A friend who was riding behind was unable to provide aid and went to get help when it became clear that officer treat was in distress.  Neither rider was carrying bear spray, firearms or cell phones.
By the time the first responder arrived, over two hours later, officer Treat had succumbed to his injuries.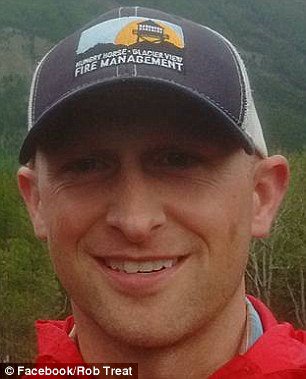 On March 3rd an inter-agency Board of Review released their report on the fatality. The review board was assembled because grizzlies are protected under the Endangered Species Act. 
The board concluded that Officer Treat struck the bear after rounding a blind corner at a high rate of speed, perhaps 25 or 30 mph (40-50 km/h). Officer Treat's companion heard the impact with the bear and indicated the animal made a noise "like it was hurt." 
The impact occurred after a blind corner and the board concluded that there would have only been 1 to 2 seconds of visual contact between the animal and Officer Treat before the collision. There was no evidence of braking nor any suggestion of evasive maneuvers before the bear was struck.
The board concluded that the collision was the likely cause of the attack. The bear, an 18-20-year-old male that weighs approximately 350lbs, would have become agitated by the apparent aggression and experts noted that the bear's response was to be expected under the circumstances.
An autopsy revealed that Officer Treat was injured from the force of his fall. Both his wrists were fractured as well as his left scapula. The board released a second report offering advice to prevent similar incidents between mountain bikers and wildlife in the future. 
It turns out that you may be more likely to be attacked by a bear if you are riding a bike, according to conclusions drawn from attacks in Banff National Park:

Safety issues related to grizzly bear attacks on trail users in Banff National Park prompted Herrero and Herrero (2000) to study the Morraine Lake Highline Trail. Park staff noted that hikers were far more numerous than mountain bikers on the trail, but that the number of encounters between bikers and bears was disproportionately high. For example, three of the four human-grizzly bear encounters that occurred along the trail during 1997-98 involved mountain bikers. Previous research had shown that grizzly bears are more likely to attack when they first become aware of a human presence at distances of less than 50 meters. Herrero and Herrero concluded that mountain bikers travel faster, more quietly, and with closer attention to the tread than hikers, all attributes that limit reaction time for bears and bikers, and increases the likelihood of sub-fifty meter encounters. In addition, most of the bear-cyclist encounters took place on a fast section of trail that went through high-quality bear habitat with abundant berries. To reduce such incidents, they recommended education, seasonal closures of the trail to bikes and/or hikers, construction of an alternate trail, and regulations requiring a minimum group size for bikers. - IMBA literature quoted in BOR recomendations
The report went on to recommend that signage and literature be made available on public lands where encounters between mountain bikers and bears are possible. They recommended that these 7 points (paraphrased) be included:
1. Be vigilant and alert and do not ride in areas where you encounter fresh bear scat or tracks.
2. Slow Down, particularly in areas with limited visibility. Mountain bikes are comparatively quiet and bears are much more likely to become aggressive when surprised.
3. Bear spray is an effective deterrent for aggressive bears and should be carried by riders in bear country. Bear spray should be carried in a location where it can be easily deployed rather than in your pack.
4. Make noise. As noted above, it's best not to startle a bear.
5. Don't ride alone in bear country. Bears are much more likely to attack lone individuals and larger groups tend to make more noise.
6. Never ride at dusk or dawn or at night. These are the times when bears are most likely to be active.
7. Don't be complacent. 
8. Remember that bears live there and you are simply a visitor. Taking these precautions may keep you safe and it will also reduce the impact on wildlife. 
The report went on to make recommendations for trail design in bear habitat including longer sight lines in dense foliage, evaluation of the availability of food like huckleberries near trails, and consideration of seasonal closures in areas where encounters between bears and riders are possible.
All of these recommendations might make you conclude there has been a rash of encounters between bears and mountain bikers. In actual fact, there have been a total of 11 fatalities in Glacier National Park since it was founded in 1910, including 2 on a single night in 1967. While encounters are rare, they are increasing in number as human populations grow and further encroach on wilderness areas.
According to those that knew him, Brad Treat will be remembered as one of Montana's best distance runners in his youth, as a kind and generous soul, a loving husband and a conscientious enforcement officer. Raise your glass to him after your next ride.
Bears often emerge from hibernation in early April. Be aware if you ride near bear habitat.