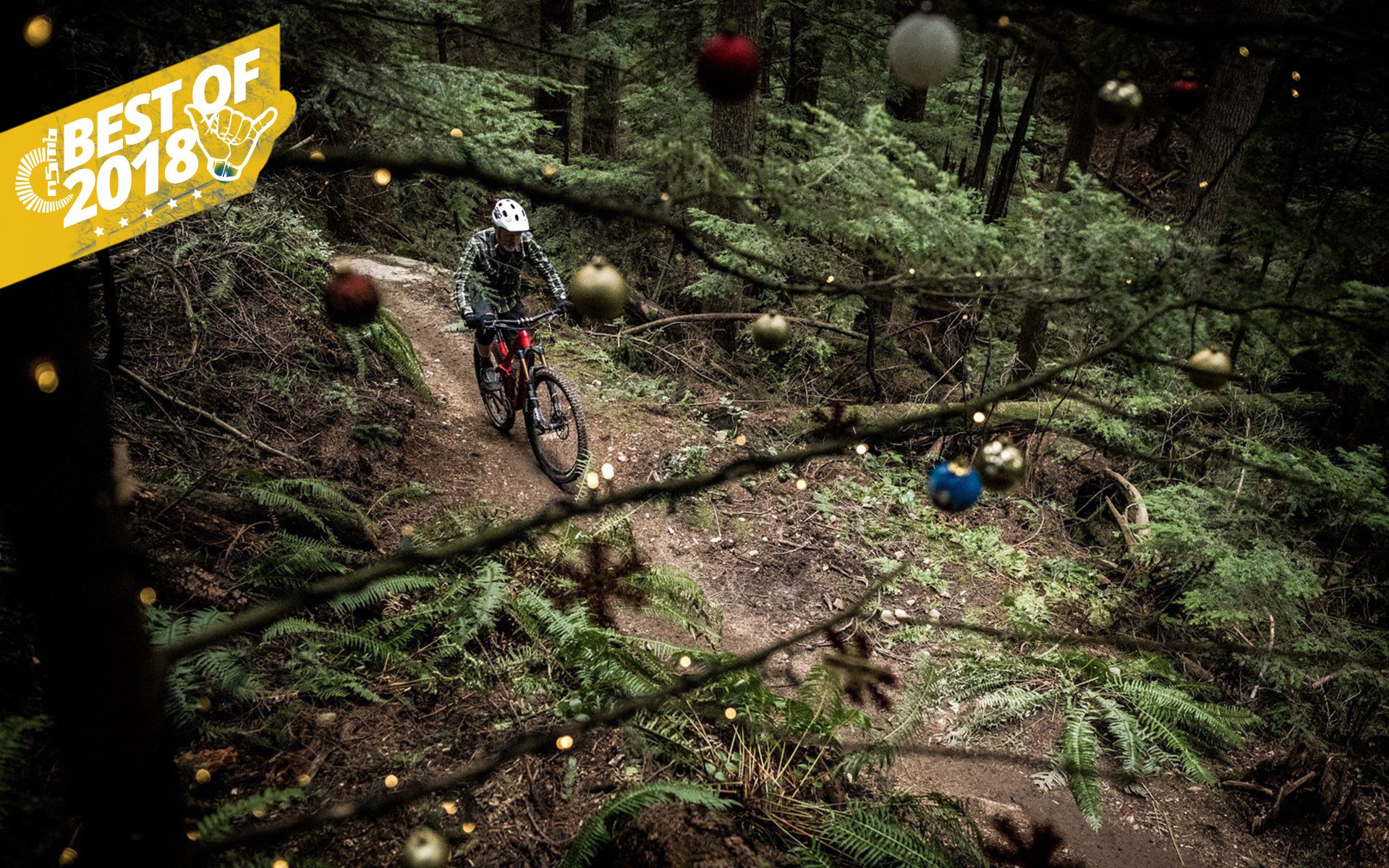 Editorial
Perry's Best of 2018
Emphasizing experiences over things is a popular theme these days, and I'm finding increasing merit in this sentiment the older I get. Despite a long history of gear whore-ism, the draw of owning the latest shiny new trinkets has become less compelling. I've become increasingly empathetic as years go by, and to witness how little so many in the world have, and how wasteful and superficially consumption-driven western society can be, has reinforced my inherent miserly ways - leaving me wanting for little. While bleeding edge hardware still fascinates, the need to possess has diminished. I feel pretty privileged as is - to be living in a veritable mountain bike mecca, with the freedom and means to ride hallowed trails on a regular basis. So - here's a couple personal highlights this year that involved riding bikes. 
The Shore. Busy dad life meant much of my riding this year involved sniper runs - narrow windows of opportunity requiring relatively quick rips on local trails. Fortunately, even after over 20 years of riding the Shore on a regular basis, these mountains never grow old for me. That I can escape the city and find solace in the deep dark rainforest within minutes is a valued decompression routine.
Chilcotins. I don't do this with as much frequency as I'd like, but I love getting properly Out There - away from civilization and the maddening crowds. The South Chilcotins gets the job done for me, and with the help of float plane drops and catered backcountry cabins, I of precious time & no bikepacking gear, can get acceptably deep into the outside without too much effort. 
Thailand. The kids demand we go somewhere warm each spring break; in 2018 we ended up in Thailand. One of the (many) highlights involved a Bangkok urban bike tour. Bangkok is a rich tapestry, densely packed. The bike enables you a great deal of freedom to cover ground quickly, and explore the numerous exotic interstices inaccessible by car.      
Bikes. Ok, I couldn't resist a quick word about hardware. The Starling Murmur Factory was an eye opener. A bit of a throwback in terms of silhouette and material, but with thoroughly modern numbers, this bike was a happy-making trail slayer that I didn't want to give back. 
On the other end of the technological spectrum, the carbon swaddled, Pinion gearbox equipped Zerode Taniwha also delighted, but in a very different way, offering portions of grip and buttery solidity I'd not previously experienced at this travel. The Pinion was not without it's quirks, but as a long time gearbox aficionado, it made me happy to see Zerode pushing hard to advance the state of the art.