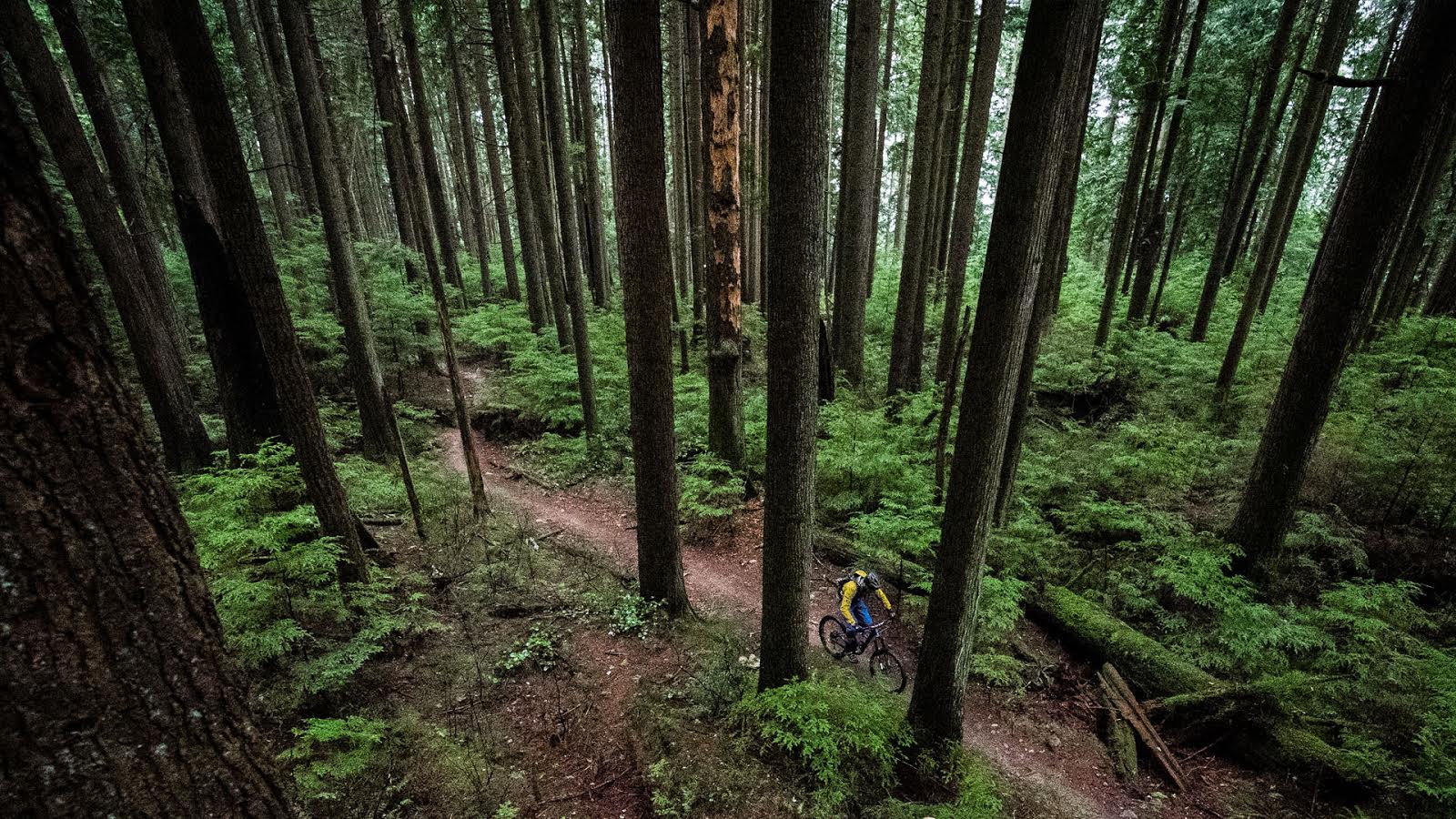 Flats and Dings Gone?
In the past few years things have changed radically in the sphere of rims and tires. For most high performance riders, tubes are a thing of the past and tubeless, combined with wider rims, has reduced the fear of pinches and allowed many of us to drop our minimum pressure. This in turn has made our rims more vulnerable to dings and tires more susceptible to cuts. The Lord giveth…
Higher volume tires and tubeless led some bright thinkers to come up with solutions to prevent rim damage and tire lacerations. One has been used under our noses in top level races and the other was released in the fall.
Trail Riders
Huck Norris is the solution that will likely appeal to riders who aren't racing gravity disciplines. These foam inserts weigh between 70 and 85 grams, depending on tire width and diameter and appear to be very easy to install. In the end it's possible that your bike will actually lose weight if these allow you to run a lighter tire. Because they press the bead against the rim Huck Norris strips are said to aid tubeless mounting for those who don't have a compressor.
The idea of course comes from motorsport. Some rally and moto run flat tires use similar tech, which makes you think that bike tire manufacturers could potentially integrate a similar system.  It seems that the prime criticism the Finnish lads have heard is that 'anyone could just chop up a yoga mat,' but they assure us they worked with a material scientist to find the best balance of weight and protection. Another design concern was a material that wouldn't absorb too much sealant.
Huck Norris claims:
No more punctures in tubeless MTB setup
No more nasty dents to your rims
No more hassle with tubeless setup
No modification to your rim or glue needed
No need for compressor to install tubeless anymore
No need to over inflate the tires to avoid punctures. Use the pressure you want!
No more downhill tyres on trail bikes
Get Some
The bad news is that the Huck Norris system (only sold in pairs) will set you back €79 a pair but that includes shipping and a plastic fork mount fender. Head here for more…
---
Gravity Riders and Racers
In a racing situation keeping air in your tire is mission critical. It turns out Aaron Gwin has been using this product, the Fat Tire Defender, for a year without telling anyone about it. Borrowed from moto, FTD is a an insert made of "high quality foam rubber polymer, closed cell, high impact – high density material" that sits between your tire and your rim.
Aaron Gwin tells us in the video below that FTD protects against flats and rim damage, but it also improves ride quality. The weight penalty is higher here with a 27 version costing you 290 grams. As above, if this allows you to ride a lighter tire, some of that penalty can be clawed back.
"The FTD is so valuable as a racer, the extra traction and dampening feel allow you to run a lower pressure in your tires without the tire collapsing in the corners. The protection it offers to the rim really saves you in those rocky situations." – Justin Leov
Gwin's Mechanic Talks FTD

John Hall (Gwin's Wrench) once again
And Removal

Enduro riders like Jusin Leov and Tracy Moseley ran FTD last season as well, so it's pretty clear that top level riders feel the weight penalty is worth the benefits. For your average Joe the best use of these will be in the bike park. Even if the system doesn't prevent a flat you'll be able to ride out on the FTD system. Magic!
These are not cheap, but I don't expect that to dampen the demand.
For more on Flat Tire Defender click here…
---
Do either of these products appeal?