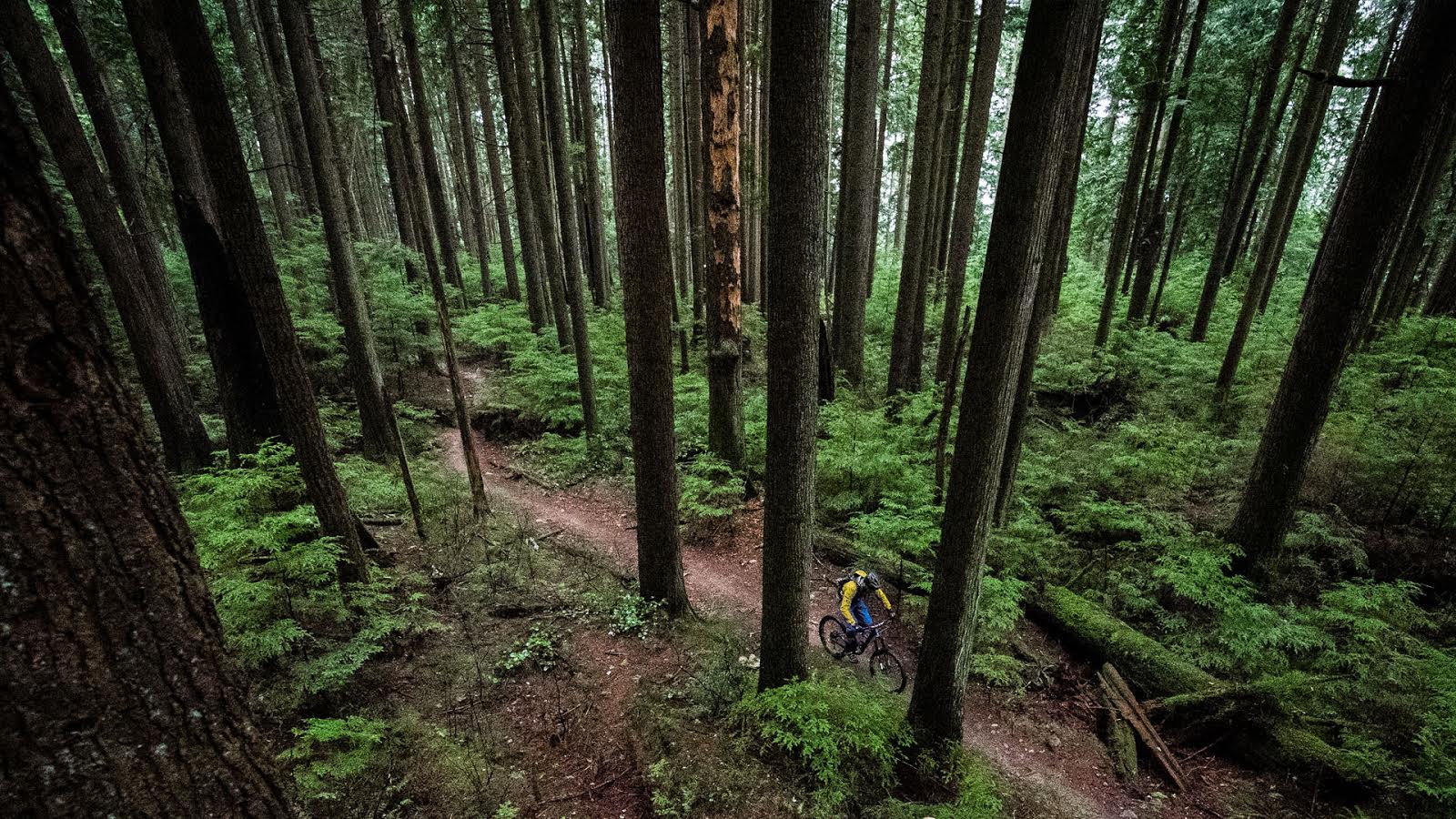 First Look: GT Sanction Team
GT Sanction Team First Look
There has been a glow from my bike room as of late, all compliments of the GT Sanction Team. The GT Sanction Team is intended to "hustle the hills, ravage the descents". That said the build on the GT Sanction Team appears to err on the side of "ravage the descents". A 170 mm travel Fox 36 Float up front and a Fox Float X2 shock supporting 160 mm of rear travel alludes to seriouz bidnez on the way down. The GT Sanction Team is the most expensive build at $5,970 USD, however two cheaper build kits and a frame only option are available.
The frame uses GT's Independent Drive System. I took a dig around on GT's website, and actually couldn't find much info on what the Independent Drive System is supposed to do. I was surprised GT wasn't aggressively marketing the unique suspension system. I went in search of answers. Based on some older videos, and my own paraphrasing the Independent Drive System essentially allows GT to run a higher than normal main pivot, but uses a floating bottom bracket arrangement to reduce the pedal feedback you would have otherwise got with a fixed bottom bracket. A higher main pivot is a good thing as it creates a more rearward axle path, which improves the suspension bump absorption. Check out the difference between the main pivot location of the GT versus other single pivot bikes like the Trek Slash, Kona Process 153, Scott Genius or Evil Insurgent.
The GT Sanction revolves around 160 mm of rear travel which seems appropriate for an aggressive trail bike. The GT Sanction uses fairly modern geometry that is similar to many of the bikes in this class. See the chart above.
I think overall the build on the GT Sanction Team has been well thought out. Top dollar has been spent on the parts that really matter; the fork, the rear shock, and the wheels. Where performance gains are marginal GT has been smart in spec'ing durable, slightly heavier, but cheaper options. However the GT Sanction Team certainly isn't cheap at almost $6,000. In comparison to other similarly priced 160 mm bikes on the market the GT Sanction Team has an apparent lack of carbon fibre, seemingly replaced by the top shelf dampers. I'm very interested to see if the slightly unusual build and component compromise GT has made is worth it. I have already spent some time on the GT Sanction Team, and will continue to put the GT through its paces here on the Wet Coast. I'll report back in a couple weeks with a detailed ride report. Brap.
---
We've had some snow in recent weeks but it's cleared up, and the trails on the shore are alive with riders braving the worst El Nińo has to dish out. Stay tuned for Tim's review of the GT Sanction Team in a month or two.