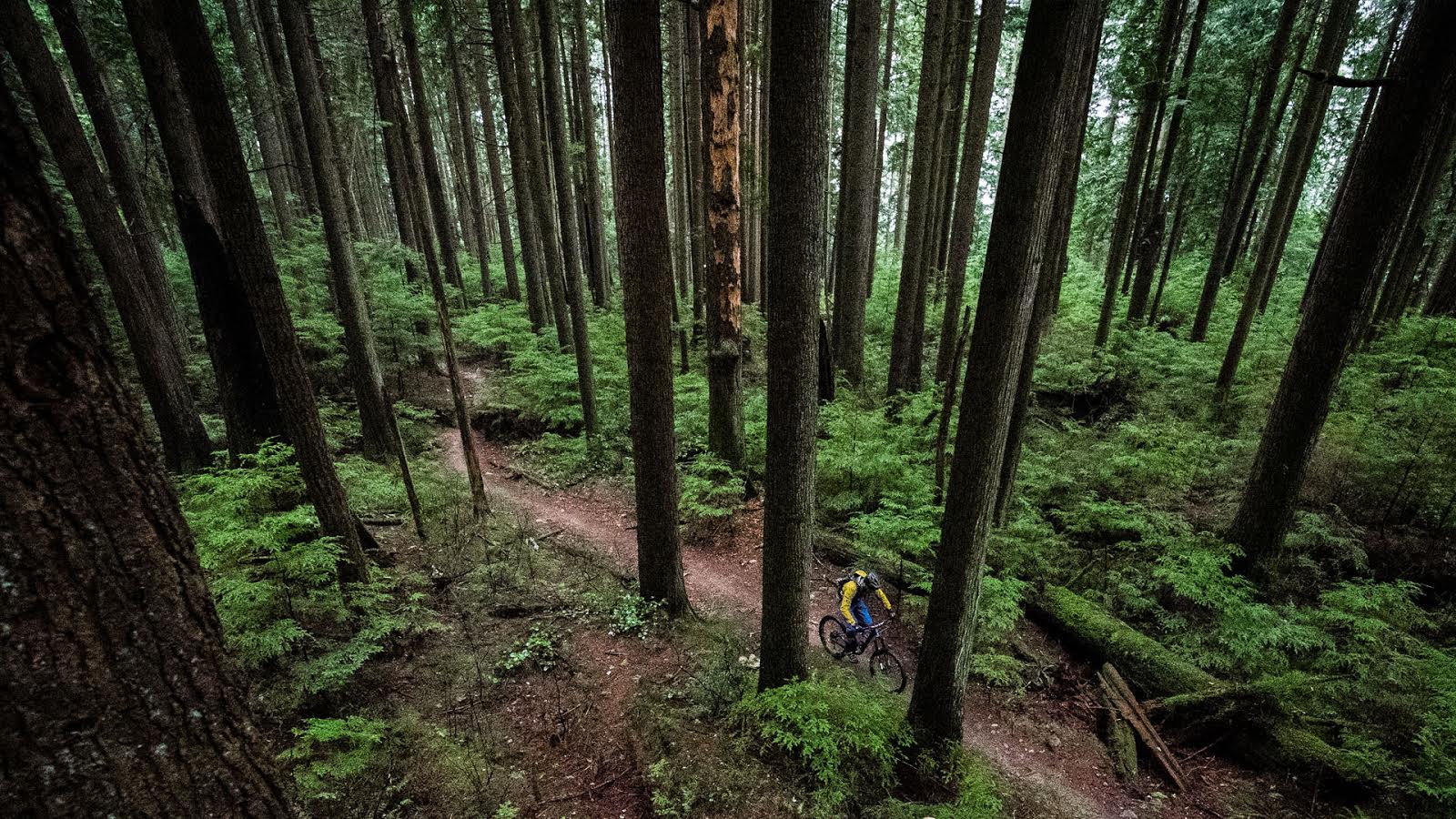 2013 Norco Range 2 650B
The pedalable 6″ bike has been king for years here on the Shore – it was a logical evolution of big freeride bikes for riders who were still willing to sacrifice a bit of uphill efficiency for a forgiving descent. These bikes are still most at home on a fire road climb, but they're getting lighter and faster.
For 2013 Norco has gone all in on 650B, killing the successful 26″, 160mm Range platform and adding the tweener wheel size to the 140mm Sight lineup. I had the chance to ride both of Norco's new Killer-B bikes back in August, and you can find my initial thoughts HERE.
While the new 2013 Norco Range maintains its predecessor's 160mm of travel front and rear, we see the lighter Fox 34 spec'd rather than the 36 or Lyrik which was on the 26″ Range. This parallels Specialized's choice with their new Enduro; the 34 seems like a smart move if the category of 160mm AM bikes are to move on without being forced into obsolescence by the new generation of Trail bikes.
The other side of this coin is what the current 160mm bike is capable of, and how it has essentially pushed the 7″ freeride bike out of the market – and that leaves a question about Norco's Truax, which does still have a spot in the 2013 lineup.
The Range 2 is Norco's mid-level spec, with Fox CTD dampers, Schwalbe tires, Race Face cranks, SRAM X7/X9 drive, Elixir 5 brakes, and a decent build kit out of the box. Colour choice is both poppy and understated, a common theme in Norco's lineup for the past couple years. Let's have a closer look; click the first photo and sequence through…
---
Does the 160mm AM bike still have a place in your stable? Does Norco's 650 Range fit the bill?