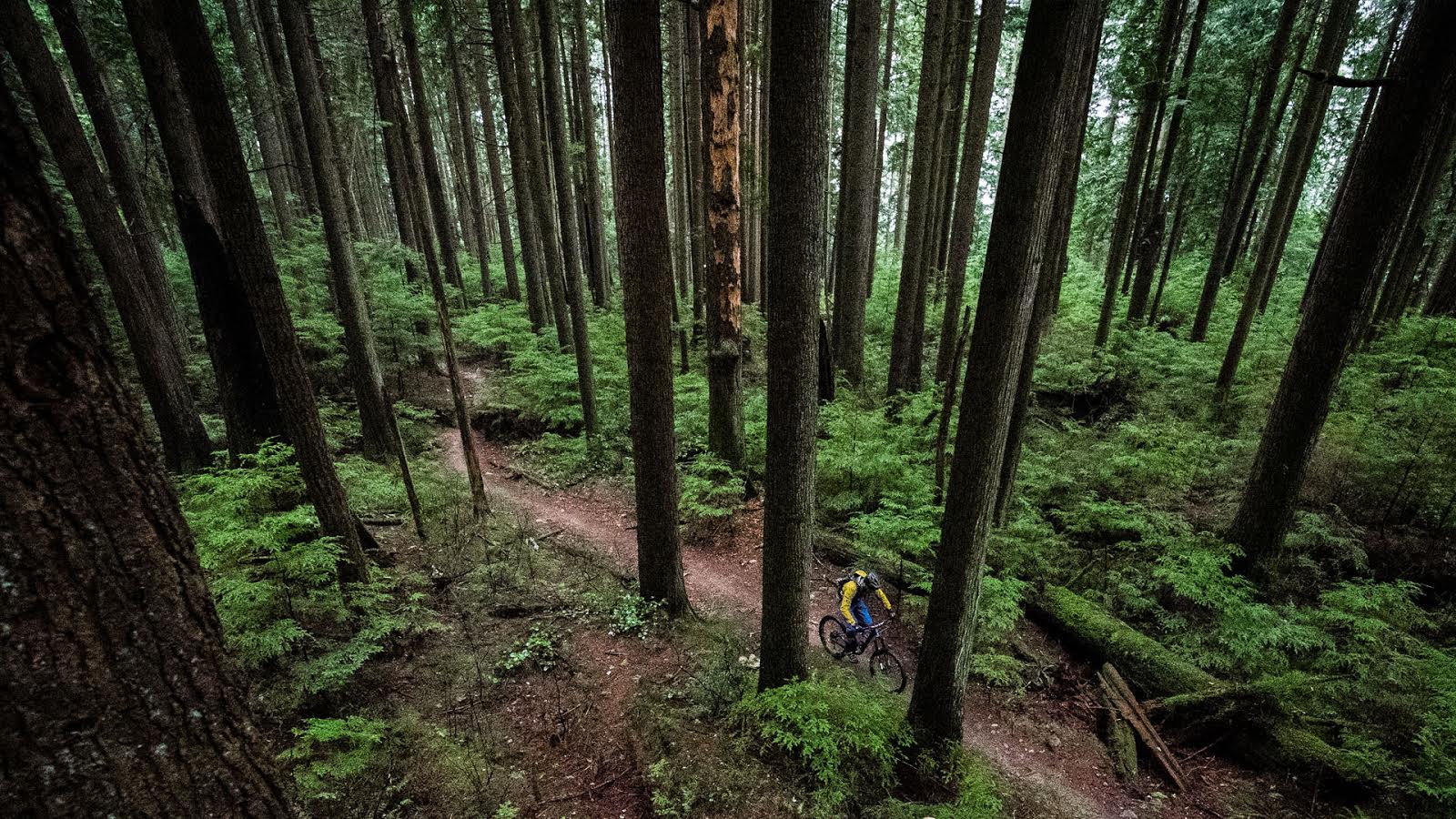 Reviewed: Transition Ripcord
It's a great time to be a grom. Major players in the cycling industry are demonstrating a willingness to invest resources in designing, spec'ing and/or branding for niche segments of the mountain bike market. In just a few years bikes for kids have gone from crappy parts and crazy weights to being increasingly suited to smaller riders and bigger rides.
Last fall, among a series of announcements about new full suspension bikes for the less-than-full-grown, Washington-based Transition Bike Company's pint-sized model stood out. While many of the new bikes were based on existing adult platforms, the Ripcord, Transition's no-compromise bike for little rippers, looked to have been designed from the ground up. Earlier this Spring, eager to have their smallest project evaluated in the only medium that matters (dirt) they sent one out for my me and my son to review.
Though most thoughtful reviewers will tell you it's wrong to judge a bike by the numbers, I'll admit I had a hard time not getting excited while reviewing the Ripcord's geometry chart and comparing the bike to its competition. Slackest head tube angle? Check. Shortest chainstays? Yup. Lowest standover and stack height? Uh huh. Rather than over-thinking how to optimize a bike for younger riders, or sell one to their parents, Transition seemed to have focussed on what their traditional customers were asking for in a bike, and designed the Ripcord accordingly.
When our review bike arrived however, I had my first pang of doubt; lifting the Ripcord out of its box took a bit more effort than I was hoping. As the bike came together in the work stand, it wasn't hard to figure out where the heft came from; the Ripcord's spec is size specific, and well suited to the bike's intended purpose of aggressive trail riding, but decidedly entry-level. How would my son cope with a bike that weighed as much as mine?
When we arrived at the base of Mount Fromme for the shakedown ride, my doubts about the Ripcord's suitability began evaporating. Adapting to a larger frame/wheelsize has always been a bit of a challenge for my son – this was his first ride on 24" wheels – but he saddled up and started pedalling without any hesitation or awkwardness. The frame's low standover offset the jump in wheel and frame size, and with the sag set correctly the shock barely seemed to move under load, making the bike an efficient climber despite its weight.
Once we dropped into Bobsled, the North Shore's preeminent flow trail and our go-to warm up lap, the last lingering concerns I had about the Ripcord were laid to rest. Over the past eight weeks I've given up trying to track the progression in my son's riding. Sections he used to walk he now approaches with confidence, and lines that once required scoping and coaxing are attacked without hesitation. He seems to be riding trails he's familiar with in half the time and at twice the pace. New moves are gobbled up on sight, and on more than one occasion he has brashly ridden into situations I felt were above his skill level, leaving me to watch with a warning dead on my lips, my heart in my mouth and pride in my heart.
So what's going on? Here are my impressions from watching my son ride and asking for his thoughts. The Ripcord's front and rear suspension, with air springs easily set up for a lighter rider, provide comfort and control when the trail gets rough or fast. The wide, aggressive tires grip reliably in corners and loose conditions, creating a positive feedback loop of increasing confidence. Thanks to the long reach, short stem and wide bars, there's lots of room to move around on the bike, and the slack head tube angle allows for a comfortable, centred position in steep terrain. It all reads like standard marketing copy for today's breed of aggressive trail bike, but keep in mind we're talking about a bike aimed at riders who look forward to the prospect of losing a tooth.
What about the Ripcord isn't well suited to little rippers? Its weight, for one. At just over 30lbs out of the box, it's a hefty bike for a pint-sized pedaler, though two things are worth considering. Firstly, the Ripcord incorporates standard-sized parts wherever possible, presenting easy upgrade opportunities for dads with well stocked spare parts bins. And secondly, it's a bike for riders unlikely to be gainfully employed; as Lars Sternberg, Transition's Marketing Project Manager noted:
"We had certain goals and restrictions when working on this project. We wanted a bike that would be appealing to an 'enthusiast' parent, without the need for immediate upgrades after purchasing due to component limitations. We also wanted a durable and lasting bike that could work for a certain age range, that could be passed on after being outgrown. We also had a price range we really wanted to remain in, which complicated things. All in all we are very pleased with the outcome."
The Ripcord retails for less than Transition's full-sized framesets – which is notable because, from afar, it can be hard to tell it apart from one of its larger siblings. $1699 US isn't an inconsiderable amount to spend on a bike you're never going to ride, but the Ripcord's solid construction and progressive design suggest it should hold its relevance and value quite well.
If the price of entry still seems high, consider the feeling you get when one of your friends suddenly demonstrates a marked progression in their riding, or stomps a feature that's been holding them back for a while. Your stoke is doubled knowing how much fun and fulfillment they're experiencing. Now imagine that buddy is your own flesh and blood – and you're getting those feelings a few times on every ride. Personally, I know I'm going to have a hard time letting that go.
The Ripcord retails for US $1699 and $1899 in Canada.
---
Does the grom in your life deserve a Transition Ripcord?