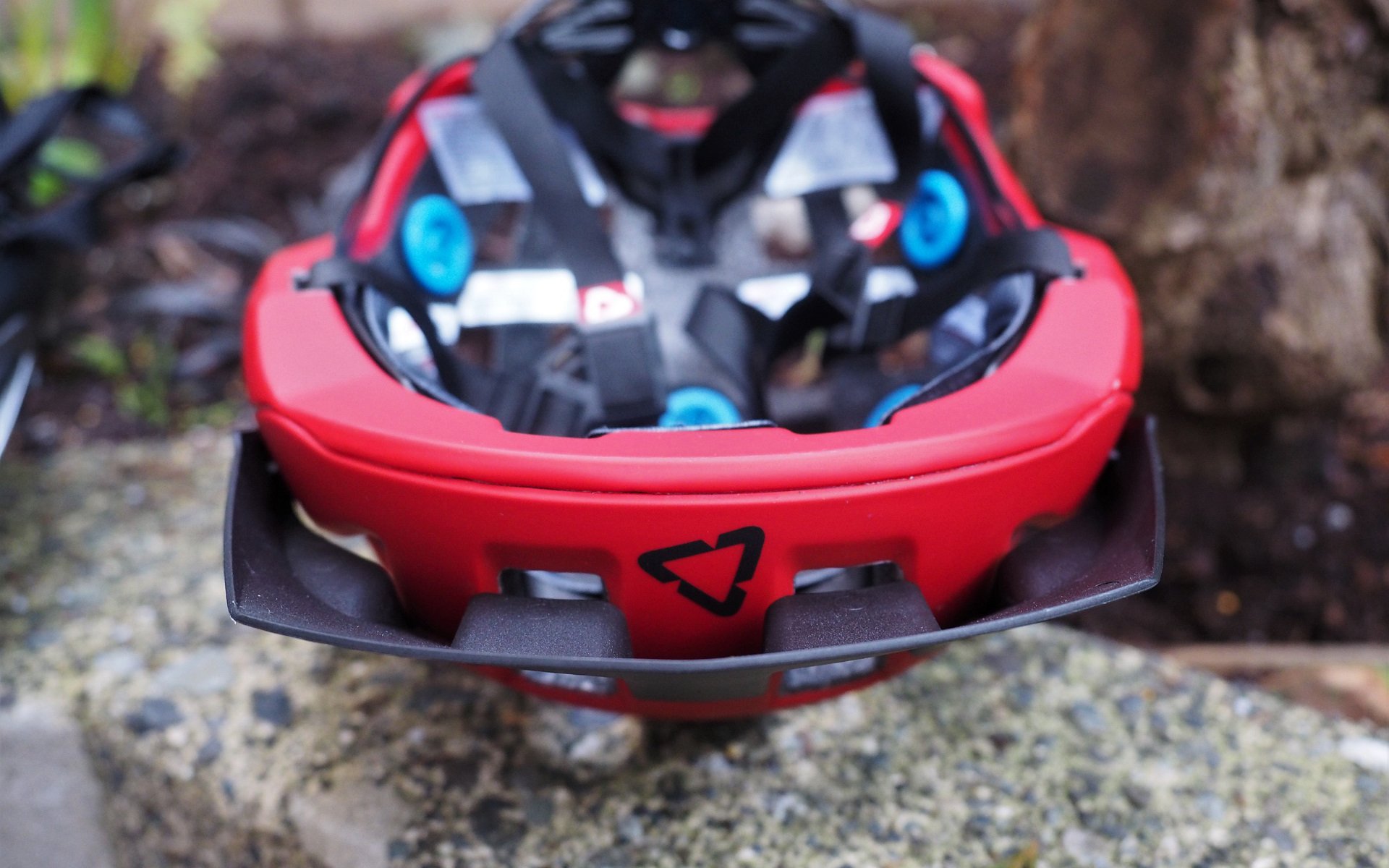 2 Minute Reviews
The High Value Leatt DBX 2.0 Helmet
Leatt and Value
The Leatt DBX 2.0 helmet is a prime example of a company trying to bring their design philosophy to value-priced product without sacrificing safety or performance. At 100 USD | 150 CAD, the Leatt DBX 2.0 helmet isn't inexpensive but when you consider the premium safety brand has incorporated key safety features like the blue 3D molded energy absorbing 360° Turbines and lower density foam, it's clear this is a lot of helmet for the money.
Also carried over from higher end helmets is the washable liner, touted by Leatt for breathability and wicking properties. Most importantly, though certainly personal, the excellent fit trickles down unaltered.
Much of that great fit comes from contact between my head and the 360° turbines, which Leatt claims reduce up to 30% of the head impact on concussion level forces and up to 40% of rotational acceleration to head and brain, and the liner. For 54 seconds of wicked gothic-drum-and-bass and graphic representation of how the 360° turbines are meant to reduce concussion level impacts and rotational acceleration check out Leatt's animation here.
Combined with the venting architecture, necessitated by running Brad Waldron-approved foam, this is not the most breathable helmet in the price range. I'm a believer in Brad's softer foam philosophy and I'm willing to trade exoskeleton-like venting for a lid that is more likely to sacrifice itself to save my head in a crash.
DBX 2.0 vs 3.0
The basic idea behind Leatt's DBX 2.0 is simple; deliver the key features of the impressive DBX 3.0 at a lower price. The DBX 3.0 wins on looks every day of the week but with the venting being the same in practice and the protection being the same in theory, what do you get for that extra 70 USD?.
Cosmetics aside, the two features from the DBX 3.0 I miss here are the Fidlock clasp and the adjustable visor. The vast majority of helmets, including those twice as expensive, use a basic plastic clip like the DBX 2.0, so it's easily forgiven. I like the large and adjustable visor on Leatt's DBX 3.0. It does a better job of keeping sun and rain out of my face and I like to run my visor high when the elements aren't factors. It's better, but 70 USD better?
The Value Leader?
There are better looking and better-vented helmets for the same outlay as the DBX 2.0. Increasing vents and styling means harder foam and theoretically a less effective helmet in many mountain bike crashes. For an 'Enduro' themed helmet, the Leatt breathes very well and I can't think of a better helmet for the money - assuming it fits.
Independent of price, I'd be riding DBX 3.0 as I prefer the styling, visor, and clasp. But, on my own dime, I can buy a lot of really good beer for 70 USD and the same fit and safety features from the 100 USD Leatt DBX 2.0 would be my choice.
For more information on the DBX 2.0 check out Leatt here. Up here in Canada your local dealer can order from NRG.