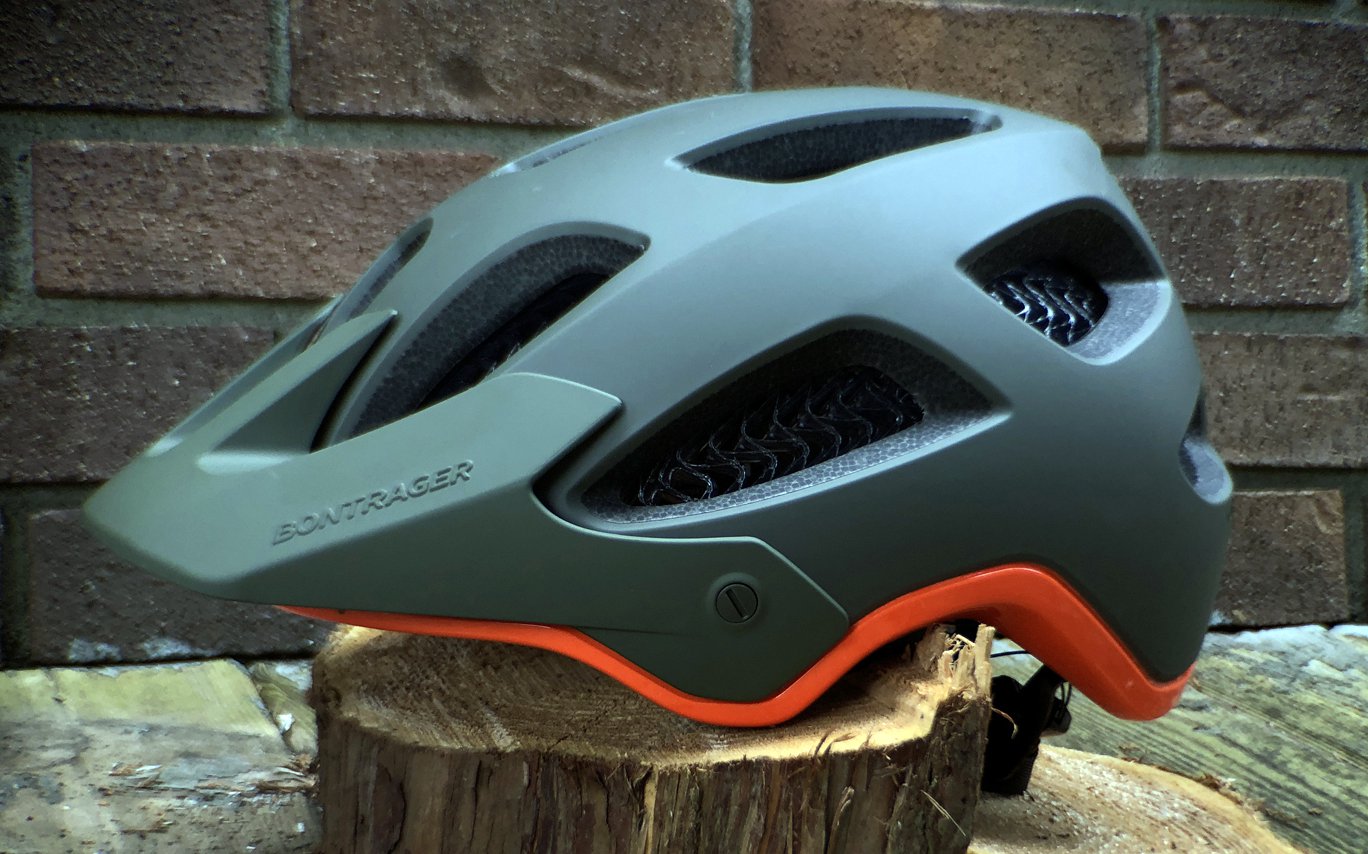 RIDING IMPRESSIONS and DETAILS
Bontrager Rally WaveCel Helmet
About a year ago, Bontrager lifted the curtain on a new technology, called WaveCel, that was designed to help helmets deal with the forces that cause injuries - a category that has seen a lot of activity in recent years. What was novel about WaveCel is that it's designed to mitigate both linear and rotational impact forces. Traditionally, EPS foam handles linear forces, while technologies like MIPS, Turbine, SPIN, and others are designed to help reduce rotational forces.
At that time the Blaze WaveCel was the only one geared towards mountain bikers, and it came in at 300 USD / 399 CAD. Maybe no price is too high when it comes to head protection, but that was 30-50 dollars more than other premium contenders in the category.
Today, Bontrager rolls out the Rally WaveCel helmet, with many of the features of the Blaze WaveCel, at exactly half the price. For 150 USD / CAD, you get the WaveCel/EPS foam combination structure, BOA Fit system to fine tune fit, a three-way adjustable visor, and LockDown dividers to manage straps and fit. But other than WaveCel, the most notable feature the Rally shares with the Blaze is the crash replacement guarantee: if, during your first year of ownership, you crash in your Rally helmet, Bontrager will replace it, free of charge. And yes, like with almost all helmets, the Rally WaveCel is one-and-done; WaveCel is not intended to protect your head properly after it's been crashed. Bontrager recognizes this and wants to make sure you do the right thing if you have a crash. They also want that crashed helmet so they can study it to help them make better helmets in the future.
As far as I have been able to gather, the main things the Rally WaveCel does not have that the Blaze does are a Fidlock strap closure and the Blendr mount system, which enables the mountain of accessories like a camera or light, provided it uses a GoPro-style mounting accessory. As useful as that feature is for certain riders, it makes sense to leave a few features out in order to cut costs.
In this short video, you can see Bontrager's WaveCel in action: designed to Flex, Crumple, and Glide, it is intended to mitigate both linear and rotational forces, unlike competitors like MIPS. which is focused solely on rotational force protection.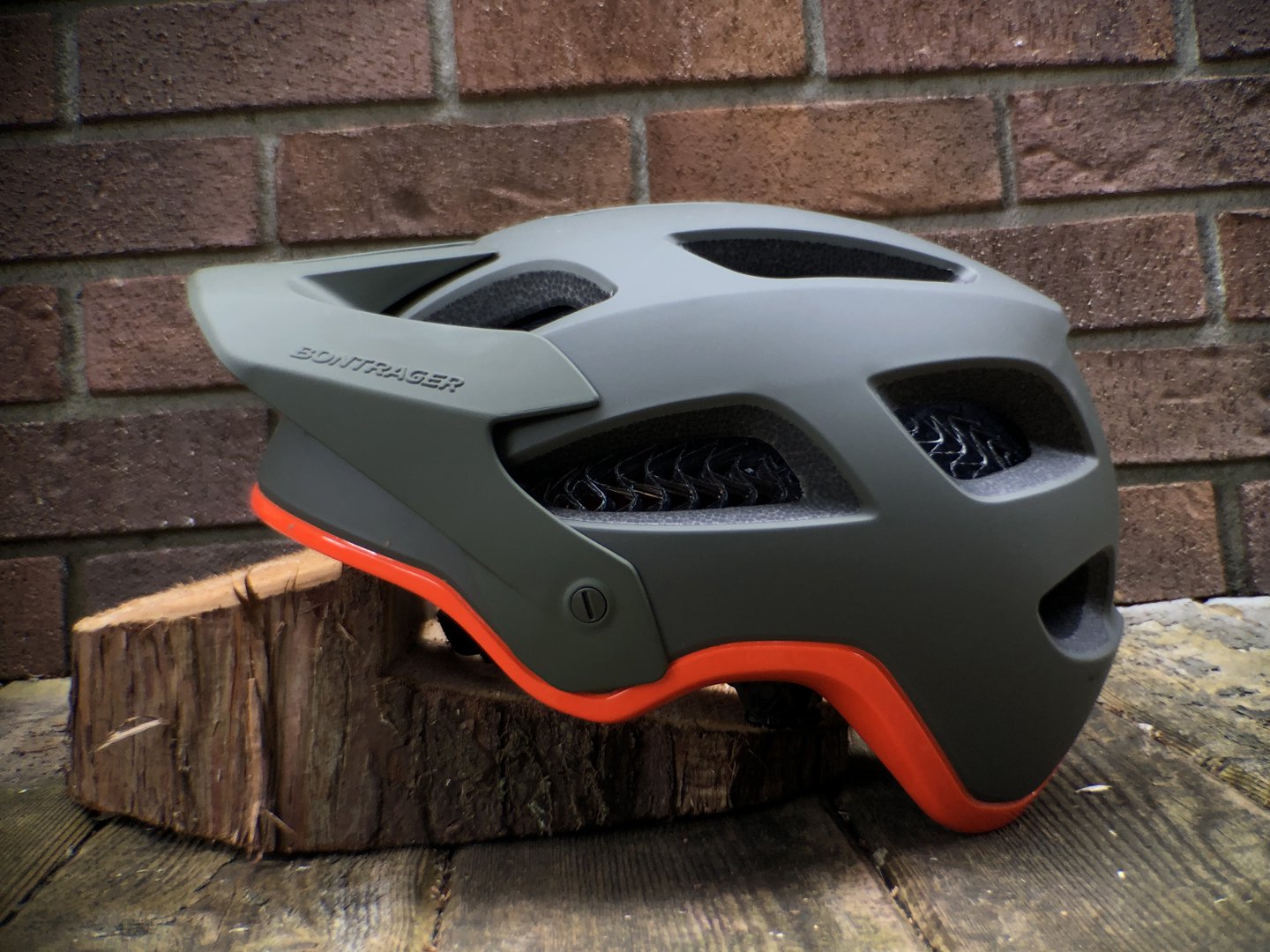 A note on Concussions and Helmet Testing
Let's pause a moment to make sure to re-emphasize a few things about helmets, concussions, and head injuries. First of all, there is a lot of confusion out there about concussions, which goes beyond the scope of this article, but suffice to say that a big part of the confusion (and difficulty for testing purposes) is that it's tough to establish a baseline for testing because an event that would cause a concussion for me might leave you unfazed. Second, I wrote 'event' and not 'impact' because - strictly speaking - impacts aren't the root cause of concussions. They are caused by damage to the brain that happens when it impacts the inner wall of the skull. That can happen as a result of an impact type of injury, but the main event is a rapid acceleration or deceleration which causes the brain to slosh around in the cerebrospinal fluid that surrounds it - think whiplash, for example, which is also a common type of incident that leads to concussion. It's not unusual for different brands and scientists to disagree about accurate test methods in bike gear, but unlike with handlebars for example, with helmets we're talking about your brain, so the stakes are as high as they get.
Lastly, with respect to testing, there are some clever minds out there working on test methods and they all have our best interests at heart, however there are a lot more variables out there on the trail than there are in a lab, and every crash is different (angle of impact, types of rotation, multi-axis rotational impacts, sticks, rocks, texture of sticks and rocks, the role of your hair on the helmet's ability to do its job...it's a long list of potential red flags). This is not meant to confuse - my main goal is to reiterate that there's a lot of buzzwordery and hyperbole out there, as well as lab results brands like to point to, but not a lot of consensus, except for this: you're less likely to sustain a brain injury if you're wearing a helmet, some helmets undoubtedly work better than others but the main thing is that you wear one, that it fits, and it's in good condition. After that, many people are willing to pay a premium of some sort for technology like WaveCel or MIPS, but it's hard to offer a guarantee that they are better (although from a layperson's perspective, the technology is pretty easy to understand and seems logical).
Almost all of the available science is problematic for one reason or another, or at least disputed in its methodology, or there is the presence of bias because it's been funded by parties with a stake in the results. The standard that most people look to these days is testing that is done by Virgina Tech, because it isn't funded by anyone with a stake in the game, and helmet brands are starting to point to those results as a good litmus test (at least when their helmets perform well). And, yes, Bontrager's helmets, including the Blaze WaveCel, have received VT's coveted 5-star rating. Notably, the predecessor to today's release, the Bontrager Rally MIPS, rates second among all MTB helmets in Virginia Tech's testing.
Ride Testing the Bontrager Rally WaveCel
I've had the chance to log four or five rides in the Rally WaveCel. I was sent the size Large, which has a size range of 58-63 cms. Since I'm about a 59, the M's shell is actually a better fit for me, but the L works with the Boa Fit system doing its job well to secure the helmet to my head (and some extra hair right now thanks to my 3-month hiatus from hair cuts). The Rally has fairly low coverage around the back, so it's a suitable option as a trail helmet for riders looking for a bit of extra protection. It took about 6 seconds per side to wrangle the straps on either side into the right position - Bontrager's LockDown dividers make it easy to get the fit right and keep straps away from your ears. The BOA Fit system works well - the twist action is smooth and easy to operate with gloves on. Overall, the Rally's fit is comfortable and the padding does a good job of adding to the secure fit and making things cozy. While it looks like the WaveCel membrane wouldn't be comfortable against your head, I didn't perceive it touching anywhere, and there are so many points of contact that any pressure would be spread across hundreds (maybe thousands) of potential contact points.
One thing that is noticeable is the weight of the Rally WaveCel. My size Large weighs 448 grams, vs a Specialized Ambush MIPS at 330g, and a Smith Forefront MIPS at 385 grams. It doesn't feel 'heavy' on the head but I did notice a bit of extra weight, and over rough areas of trail, the helmet did move a little bit, though never enough to cause real hassle or discomfort, and I think that the size M would alleviate that entirely for my head.
Venting seems quite good, although we've only had a few really warm days in North Van so far, so it's hard to give a definitive opinion here yet. One ride in particular was pretty sweaty and I did end up overloading the brow pad and ended up with sweat dripping onto my riding glasses, however that's not unusual for me as I sweat a lot and the only brow pad that has ever worked well for me was the ShamWow-equipped Giro Montaro. More time needed to know for sure.
Wrapping Up
Bontrager's Rally WaveCel is a premium helmet priced at the upper end of the mid range (lower end of the upper range?). However you slice it, at 150 USD / 199 CAD, it's a lot better priced than the Blaze without looking or feeling like it compromises anything in terms of quality or (much in the way of) features. The intention was to bring the price down, add size options, and make WaveCel technology available to a wider range of riders (Bontrager also released a kids' helmet today), and at that, they succeeded. I can happily recommend the Rally WaveCel to riders looking for a quality helmet for trail riding, that value the added protection WaveCel offers for crashes with rotational impacts, and, as always, if the helmet fits.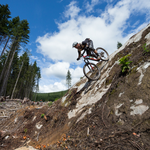 Pete Roggeman
Age: 43
Height: 6'1 // 185 cms
Weight: 195 lbs // 88 kg
Inseam: 32" // 81 cm
Bar width: 780 - 800mm // Reach: 475 - 500mm // Dropper: 170 - 190mm
Flats or clipless: both, but mostly flats right now
Trail(s) of choice: Dreamweaver, Boundary, Lower Digger, Ladies Only, 5th Horseman