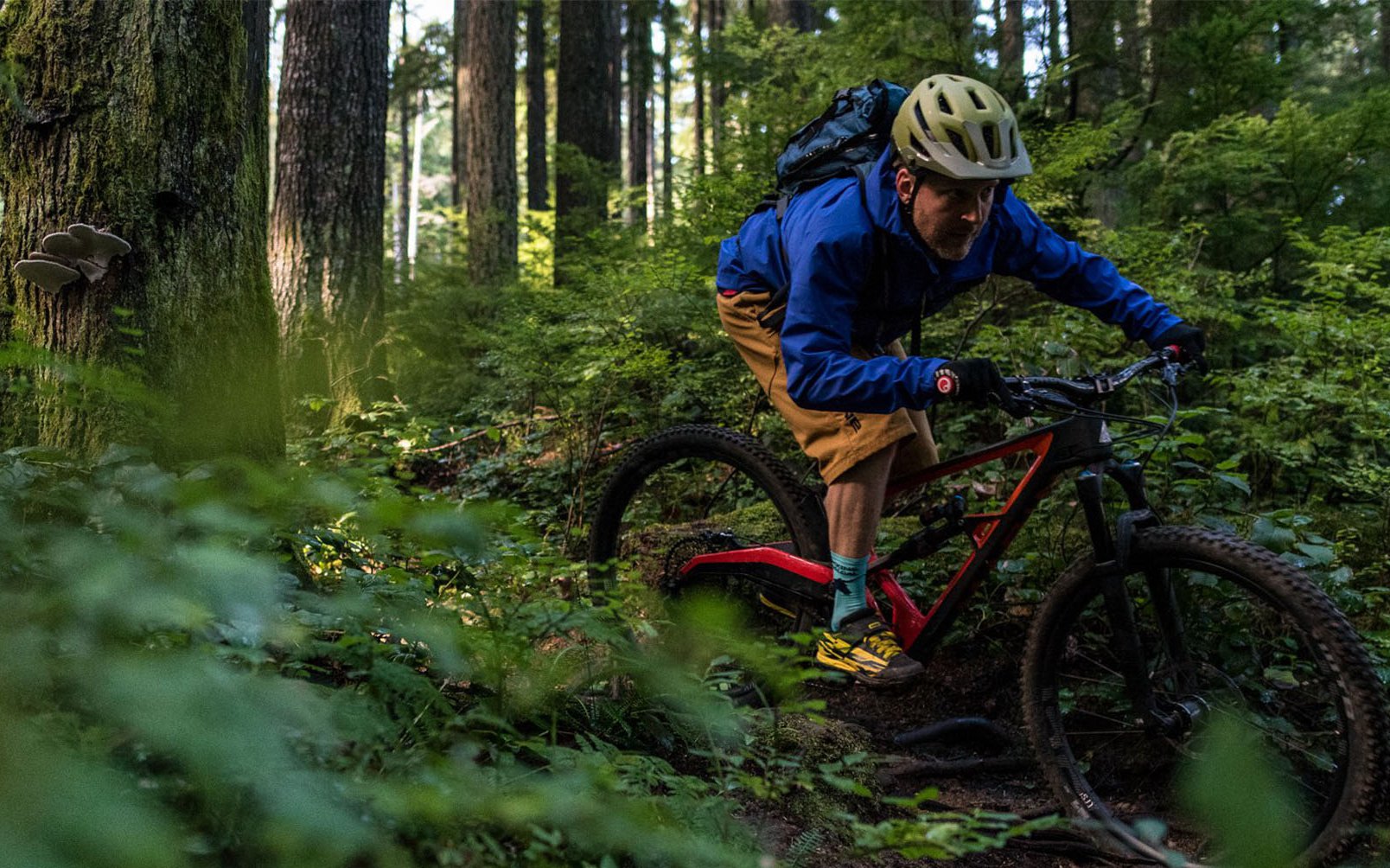 REVIEW
Bontrager Rally MIPS Helmet
Design
This Bontrager Rally MIPS helmet sits at the convergence of two trends in cycling gear. The first is the rapid proliferation of options for aggressive half-lids, an era that began with Bell-Giro having to share the category with a few friends. So many brands and models are now available for this application that accounting for them would require its own article.
The second is the trend to use Boa adjustment dials in more applications. Shoes, knee pads, medical braces, waist bands for shorts, packs, seat bags, tool rolls, gloves (!?) and yes helmets. 
The Rally meets its competitors with extended head coverage, a well engineered strap system and an in-mold composite skeleton that allows a variety of large passive vents and an internal channel system to manage air flow.
Basic Fit
For their Bontrager Rally MIPS lid, Trek has attempted to go Full Goldilocks with a fit I can best describe as splitting the difference between the Bell Super 3 MIPS and the Giro Montaro MIPS. 
With the adjusters wide open the Montaro is the slight winner of the three helmets in terms of a natural fit for my head. Boa is the difference maker. The even pressure through the system provides a helmet that sits securely in place and is very comfortable to wear.
Due to the shape of my skull, many of the long-drop Enduro style half lids are uncomfortable where they contact the back of my head or, worse yet, they pop open from certain motions or pack contact. This is not an issue with the Rally. 
Boa
The Boa System's micro-adjust ratchets are so tuneable that they pour cold water on tiny infinite-adjust friction clutch helmet daydreams. The system is composed of a micro-adjustable dial, super strong lightweight laces, and low friction lace guides.
In my experience with Boa adjusters on shoes, customer service is superior, the product quality is excellent and function has always been great. One added benefit for companies working with Boa is how heavily they are involved in the design process for any products using their system.

All the solutions that we have brought to the market with a Boa System have not been "off the shelf". They work with us to help prove out our concepts and give us guidelines that will allow their technology to provide the best functionality for the specified use" - Sam Foos @ Bontrager
My advice for other high performance helmet manufacturers is to call Boa. I hadn't previously noticed the new 661 EVO AM helmet, but after riding the Rally, anything with a Boa adjuster would be on my list to check out. 
Night & Day
I've tried lots of helmets that fit comfortably during the day but transition to medieval torture devices once a light is strapped on top because the adjuster has to be tightened a couple of bonus clicks.
I've ridden the Rally MIPS with both a Bontrager Ion 800 R light and my personal NiteRider Pro system and unsurprisingly, in both cases I had to increase Boa tension. What was surprising was how comfortable the helmet remained because of how the Bontrager-Boa harness spreads load, even when overtightened. Most helmets that are fine for normal riding can get a little headachey with a light on them.
**YMMV. I find it makes an excellent backup lamp for dark, dank and primeval North Shore night rides but I wouldn't use it as my only or even primary lamp in those conditions. 
Choice(s)
The Rally MIPS comes with an interesting crash replacement guarantee.  Smoke your helmet in the first year of ownership and Trek will replace it for free. I have known riders who wore crash-damaged helmets for months because they were "basically new" so this is a prudent way to back up your product. 
The Rally comes in three sizes across four colours: Black, California Sky Blue, Olive Green and Heather Grey with Pink accents. The Grey & Pink is awesome in person - and not the same as the Black/Pink helmet shown on the website. 

This is a choice lid. It's doesn't sacrifice looks in favour of protection or venting or vice versa and all the elements combine nicely. 
The Bontrager Rally MIPS sells for $140 (USD). For more information on the MIPS version check here.