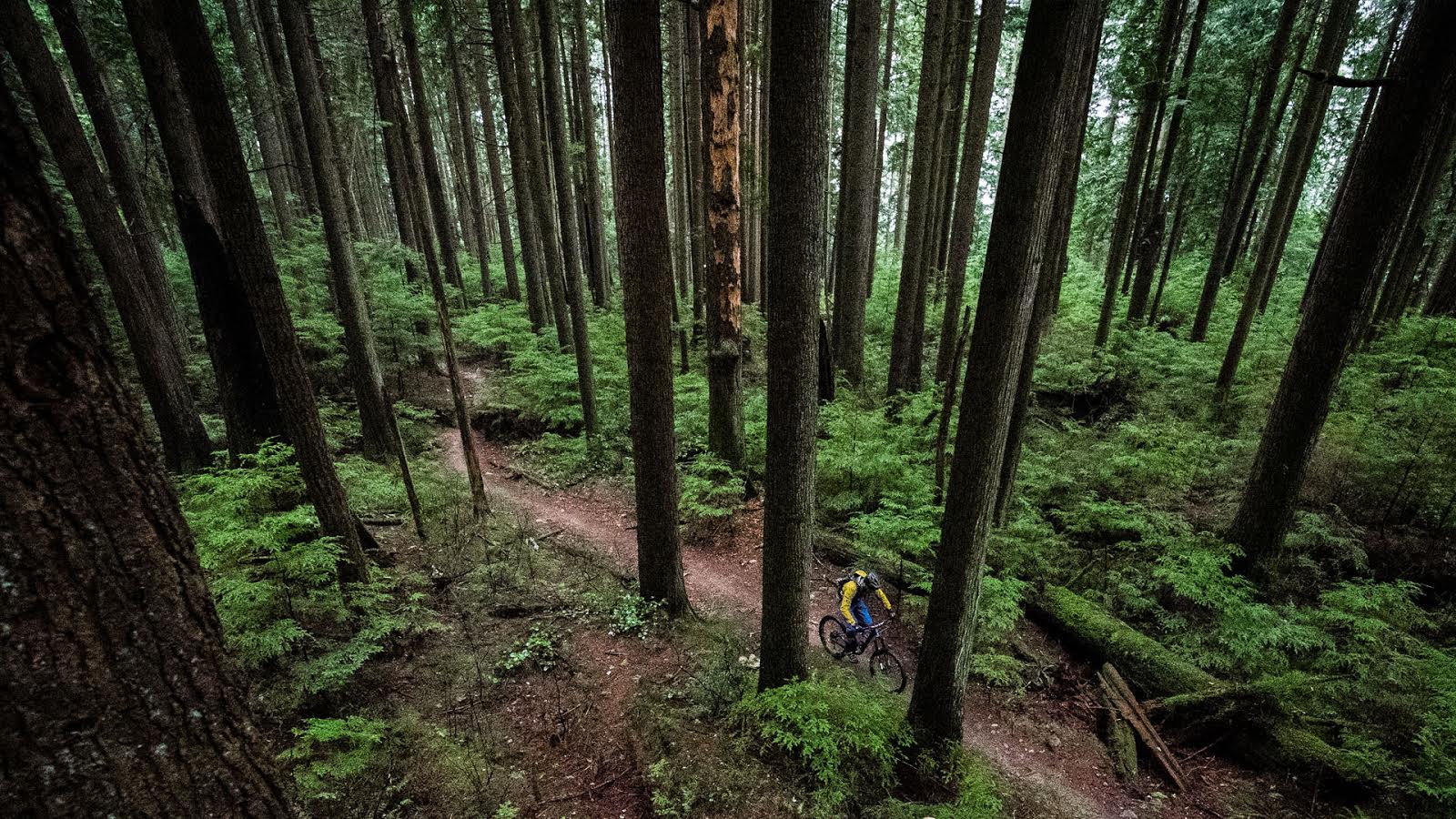 POC Trabec Race MIPS Helmet Review
Helmets are of particular interest to me because I'm fond of my brain. And I've had several bouts of concussion symptoms in my life, the most recent of which kept me off my bike for more than a year. When some doc asks me how many concussions I've had, I tell them I can't remember – not entirely facetiously. The truth is I'm not sure which of my bouts of symptoms have actually been brain injuries and which have been related to issues with my neck – the C-spine area in particular.
This is the top of the three-model Trabec line. The yellow dot tells you MIPS is turned on. Actually it is always on. MIPS is an acronym for Multi-Directional Impact Protection System. The reverse colour scheme is available as well as Radon Blue with white in the back panel.
Sidney Crosby was kept off the ice with what was thought to be a concussion during my stint off the bike. In the end, treatment to his neck got him back scoring goals and sweating out awesome. When I went to see a neurologist he said I had a brain injury. My now-retired physiotherapist suggested the issue was my neck, and my first treatment with him relieved several symptoms. He told me that all the symptoms we attribute to head injury including light sensitivity, low energy, headaches and even memory issues, can be attributed to alignment or compression issues in the upper spine.
The yellow insert is the low friction layer that is designed to allow your head to move independently from the outer shell in the event of an impact.
I was skeptical but after seeing countless doctors, chiropractors, physiotherapists, masssage therapists and a homeopath, it was treatment to my neck that got me feeling well enough to get back to work and back on my bike. I have friends with similar stories as well.
My best side. I'm a fan of the clean and stylish lines of POC products.
I hope it's obvious that I'm not saying you don't need to protect your grey matter. Bruising your brain bone is clearly a bad idea, but we know very little about concussion. In fact, in the absence of swelling or a bleed, there seems to be no way to diagnose a concussion with certainty.
The plastic MIPS liner is tethered to the helmet's shell. The tethers free the shell to move independently from your head.
POC is a company that takes protection seriously. I've seen presentations by helmet manufacturers where they tout factors like weight, venting and comfort without even mentioning protection. POC in contrast seems to be at the forefront of technology and research with the goal of keeping you out of hospital and on your bike.
When the helmet is on your head you can grab the outer shell and move it to feel MIPS working. It is more functional fore and aft but there is some give in every direction.
One such technology is MIPS – a third party system used by several helmet manufacturers, POC being one of the first. Impacts involving only one vector are very rare in mountain biking. Generally we bang our noggins against something stationary, like a tree or the ground, while travelling forward. Upon impact a rotational (or angled) force will accompany the impact – and that's where MIPS comes in. Every MIPS helmet has a low friction layer that divides the helmet's shell and the liner that makes contact with your head. When an angled force occurs the low friction layer is designed to allow the helmet liner, and your head, to lag behind and avoid some of the force of that rotation. If it works as advertised, the shell experiences a rotation with more force and duration than your beloved cerebrum. In fact MIPS is designed to perform a similar function to the sac within which our brain floats.
MIPS was developed in conjunction with the Royal Institute of Technology and Karolinska Institute, Sweden. Their research suggests that a significant amount of brain injury results from this angled force.
Some science! This illustration came from the POC web site.
So it twists and turns to protect you. Beyond that this is a very nice helmet. Attention to detail and finish is as good or better than any open face helmet I've worn, and the webbing is tidy, easily adjusted and stable. The Trabec shape is designed to cover more of your head than your average sit-on-top skid lid and the extra wrap inspires confidence. The visor doesn't have much range of adjustment but it's in about the right place for my needs. Ventilation is good but the MIPS liner restricts airflow some.
The Trabec Race MIPS fits slightly smaller than the the non-MIPS version because of the space the low friction layer occupies. The M/L size I'm wearing is meant to fit 55-58 cm head diameters. My noggin is slightly larger than that at 58.4 but it fits fine as long as I keep my head well-shorn – but the non-MIPS Trabec fits a little more comfortably for me.
The base model Trabec has an Aramid (aka Kevlar) web structure in the shell but the Race has additional Aramid for better protection. Those two models weigh in at a claimed 340 grams while the MIPS I had weighed in at 371 grams (claimed is 350 perhaps for the smaller size). Some riders have suggested that the MIPS makes the Trabec move around excessively but this has not been my experience, perhaps in part because the fit of the M/L is snug for me.
My head shape is well-served by the POC shape. Even pressure throughout and a secure enough fit that I can lean over without the strap attached and the helmet stays in place. The adjustable back closure can be worn in three positions to adapt to your preference and head shape. I have it in the lowest position. The mechanism works flawlessly while elegantly concealing the excess strap.
What I have learned about concussion symptoms and neck injuries leads me to believe that the MIPS system could also protect our cervical spine. Mountain biking is dangerous and unexpected obstacles and circumstances are a part of almost every ride, making helmets an essential part of the experience. Being injured sucks and I'm a believer in quality protective gear. The POC Trabec Race MIPS fits that description perfectly.
US Suggested retail prices: Trabec $157.50. Trabec Race $189 and Trabec Race MIPS $241.50
---
Do you spend more on your wheels or your helmets?