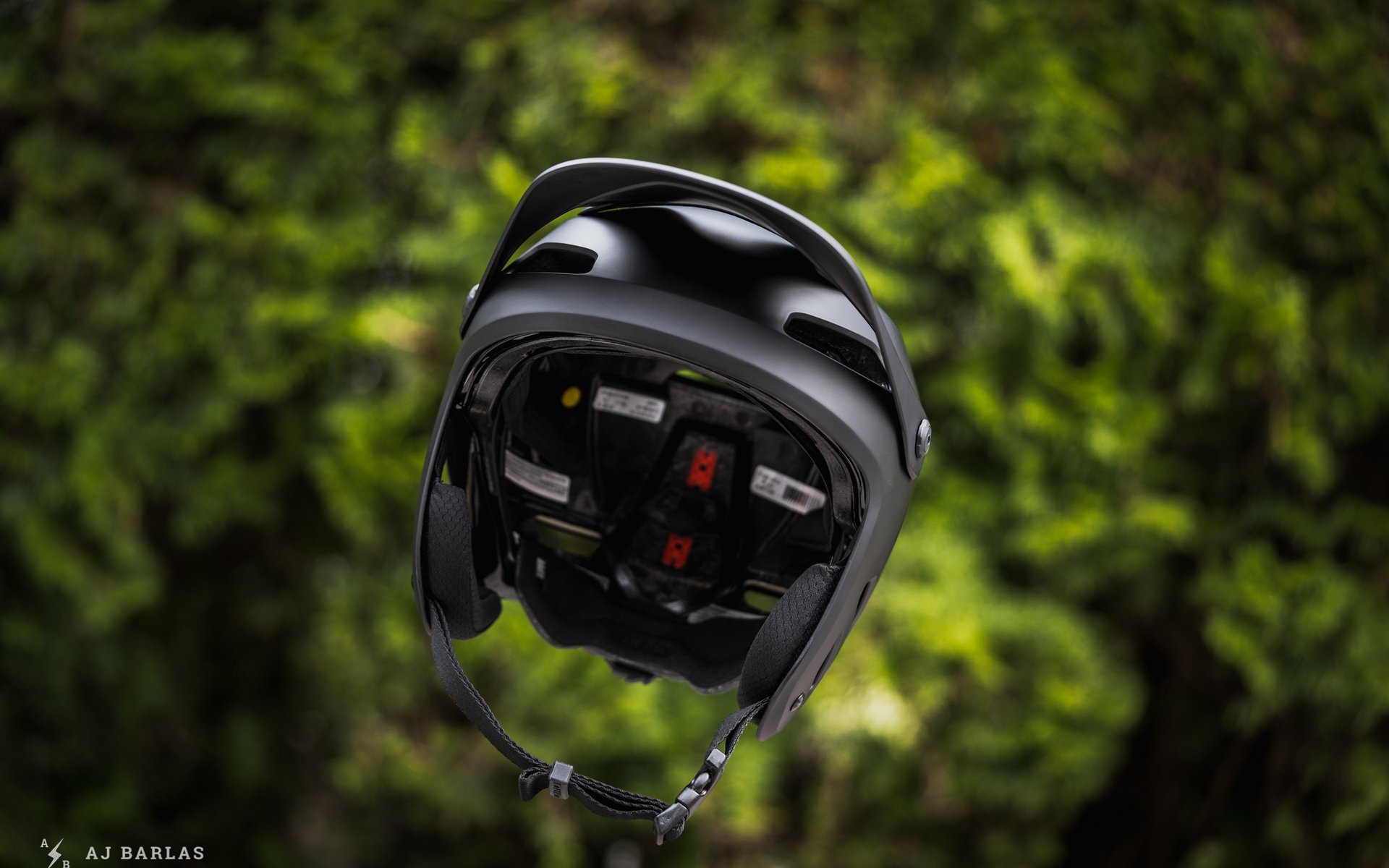 2-Minute Expert
Evolved Protection: MIPS Spherical
MIPS Spherical is the latest generation of protection that addresses rotational impacts. First introduced with the Avance, Giro's top of the line ski racing helmet, and more recently on the MTB side with the Tyrant helmet. Designed at the Dome (Giro's in-house helmet R&D and testing facility) in conjunction with neuroscientists and others involved in MIPS (Multi-Dimensional Impact Protection System), MIPS Spherical takes the original recipe and adapts it to provide more protection while using up less space in a helmet's design, helping Giro incorporate better airflow, comfort, and fit.
Instead of a plastic slip-plane to help protect against rotational impacts, MIPS Spherical employs two layers of distinct EPS foam with an invisible low-friction layer between them, creating a system that works like a ball and socket. The two layers of EPS foam forming the interior and exterior helmet liners can rotate independently of each other, reducing rotational forces without the use of the plastic slip plane found in earlier MIPS designs. Because it doesn't use a plastic liner, Spherical allows for better airflow and improved comfort.
Another big advantage of this design is that Giro has been able to employ two very different densities foam to address a wide range of impact energy. In fact, the Tyrant uses two different materials; the outer layer is EPS (expanded Polystyrene), which is the stuff most commonly used in bike helmets. The foam liner that's closest to your head is EPP (expanded Polypropylene). This material is a lower density and comes with rebound characteristics - it's more soft and springy and you can get a feel for that if you push on the foam with your thumb.
MIPS Spherical is exclusive to Bell Sports (Bell and Giro) and was developed in-house to evolve MIPS into a newer version that improves on what Giro believes to be the best protection available against rotational impacts. The Tyrant is Giro's first MTB model featuring MIPS Spherical, but we can expect it to be rolled out in other models in the future.
Giro is not tied to MIPS, they simply feel it offers the best protection against rotational impacts, a conclusion they came to after a year of conducting their own independent testing. Spherical is the third iteration of MIPS; the original version with the plastic slip plane still graces many of their models (like the Montaro and Switchblade) and that of many other brands. It is effective but some riders felt that it came at a cost of reduced airflow and comfort. Integrated MIPS, found in models like the Giro Fixture (a bargain at $65 US) or Bell's Sixer improves upon the fit and takes up less room within the helmet - sort of a stepping stone between the original MIPS system and the latest and most advanced MIPS Spherical design.
More Resources
If you'd like to dig a bit deeper into MIPS and its use in helmets, here are some resources to get you started:
NSMB's review of the Giro Tyrant
Giro Tyrant product page
The Dome - Giro & Bell's helmet testing and R&D facility
MIPS and rotational impacts
Helmet testing and safety is complicated. It's really important to know that researchers and brands still haven't come to a consensus about a lot of the science behind brain injury and protection. We have done some work on this in the past, but aren't holding any one brand or technology up as the definitive answer to protection and safety.
Here's an article by AJ Barlas that digs in a bit, and another by Andrew Major that looks at MIPS from the perspective of one of the most outspoken members in the helmet business. Uncle Dave also had a poke at this topic and generated a lot of lively discussion.