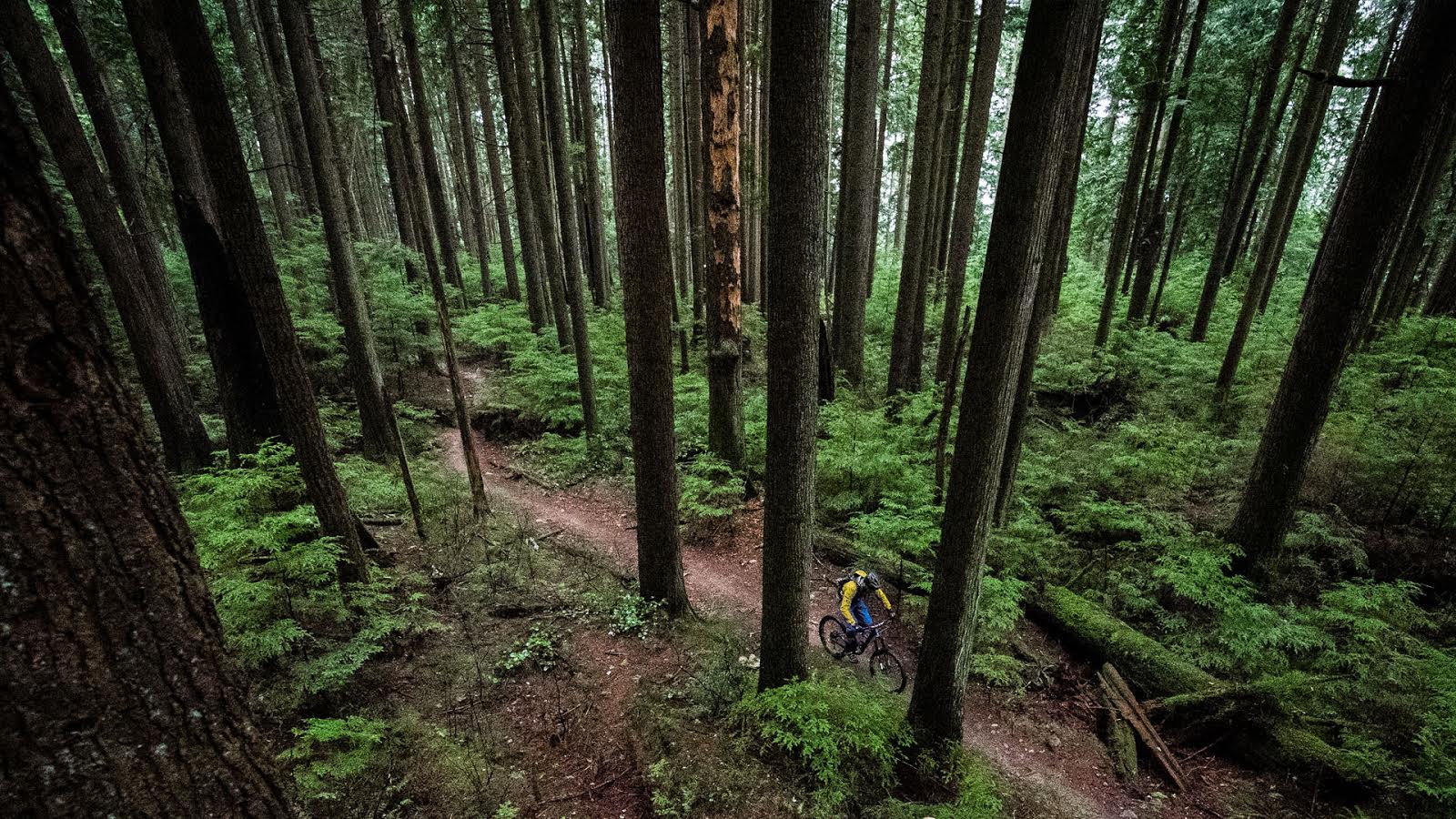 2013 Specialized Enduro Expert EVO
NSMB Team rider Jerry Willows was recently featured in a video from Matt Dennison on a pretty black and red Specialized Enduro EVO frame you may recognize below. The Enduro EVO gives you 180mm of travel front and rear so you can try and go Jerry speed while still being able to pedal up to the trail heads. Specialized has it for sale with two different builds this year; the one being tested here is the Enduro Expert EVO which is the more expensive build sporting rather high end bits you can read about further under each of the following pictures.
I immediately questioned where this bike would fit in with the popularity of full-on downhill bikes for shuttle and lift access mountains, and the increasing ability of short travel all-mountain bikes on descents. With the review not yet being complete I will refrain from making any conclusions, but I can say the EVO still has a place. The climbing ability so far has been impressive. While the bike's 35 lbs weight and lack of water bottle mounts can't be hidden on long ascents, I am happy pedaling the long-travel Enduro. It helps that the extra travel and coil-sprung squishy bits are worth bringing up for the descents.
I feel like I'm in far more control when things get gnarly on the Enduro Expert EVO compared to my personal ride: a 2010 160mm Specialized Enduro. Back to back laps with my test bike and personal bike, six days in the bike park, and many local loops have made up my first four weeks on the EVO, with more of the same planned in order to finalize my opinions. I've become very comfortable on the test bike over this time and am pleasantly surprised with the way it is handling my abuse. I'm continuing to ride the EVO a few times a week; expect the full review soon.
---
What are your thoughts on the 180mm coil sprung bike? Being pushed into obsolescence by excellent 8″ and 6″ bikes? Or still relevant?