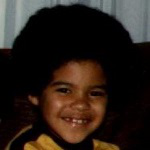 Posts: 3729
Joined: March 6, 2003
Has anyone setup a 2 ring 10 speed set-up with the following:
32t/22t rings
11t-36t cassette
SHORT CAGE SRAM X9 derailleur (non-clutch)?
I know the short cage derailleur can handle the 11-36 cassette, but I'm not so sure about the 32/22 rings. It will be on a shorter travel full suspension bike (Trance) with very little chain growth.
I know it's not ideal, but I have a brand new 10 speed short cage derailleur just collecting dust. Nobody will buy it because it is non-clutch, so I figured I'll just make the bike 10 speed and enjoy the benefits of a lower gear and a fresh drivetrain.
"If everything seems in control, you're not going fast enough."
-Mario Andretti-