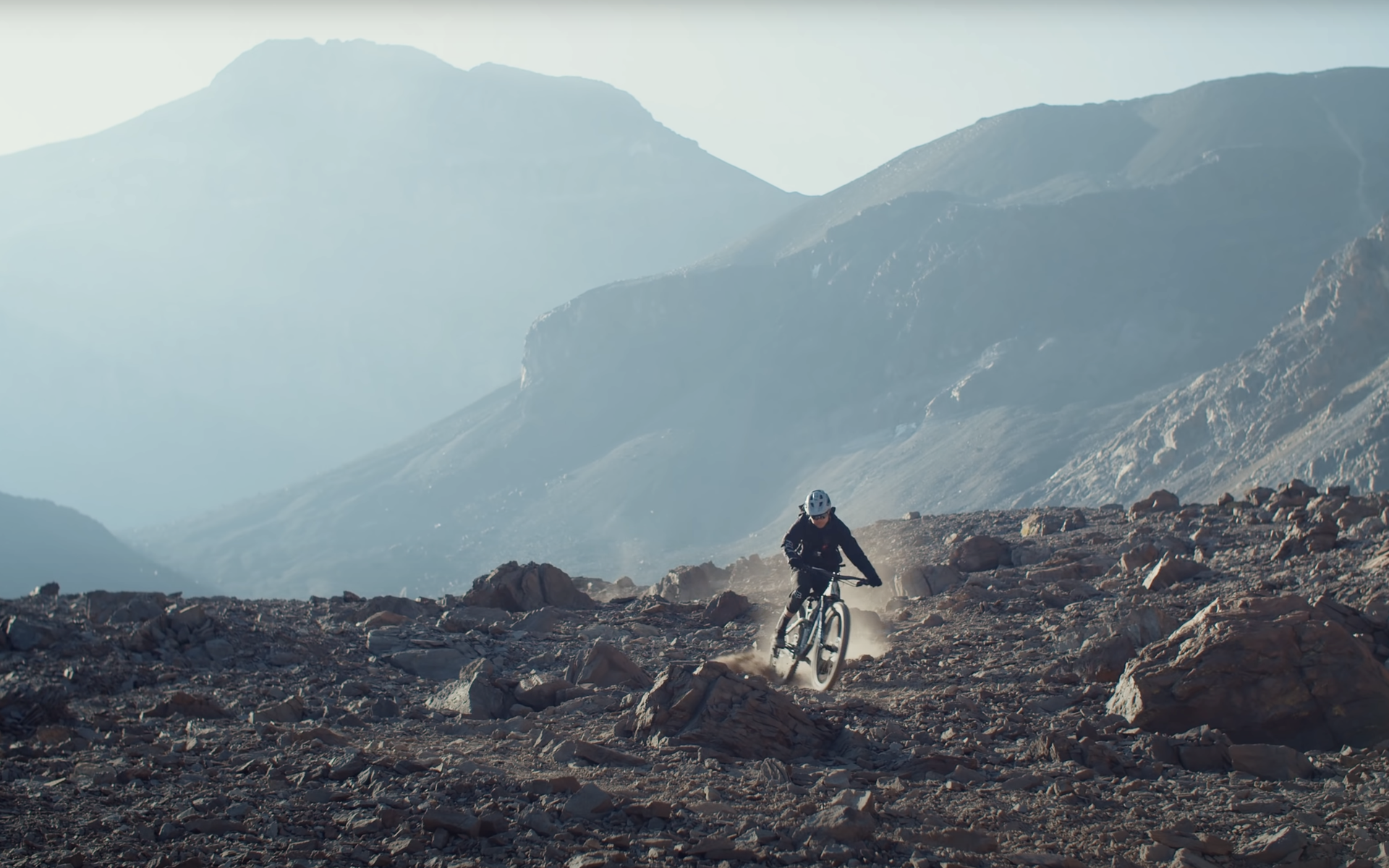 VIDEOS
Weekend Warmup #118
Kenny Smith Hunts Big Mountain Lines in the Chilean Andes // The Good, The Bad & The Foolhardy (Freehub Magazine)
Freehub's text: Three veteran mountain-bike adventurers—freerider Kenny Smith, photographer Margus Riga and journalist Brice Minnigh—head deep into the Chilean Andes in a multi-day search for singletrack, scree chutes and some elusive, black-powder bowls. Seasoned in the self-styled art of unsupported wilderness bikepacking, the longtime friends adopt a loose expedition plan that leaves plenty of room for spontaneity and shenanigans in a laughter-filled mission that is equal parts Spaghetti Western, The Three Amigos and a twisted Stephen King novel.
How to make a belt sander - with Paul Brodie
Over the course of his career, Paul Brodie has proven adept at designing and making just about anything out of metal, from some of the North Shore scene's first and most lusted after handmade steel frames, to 50s era motorbike intended for the racetrack, his ingenuity knows no bounds. Watch and be amazed as he decides to improve upon the first belt sander he (made (and still uses) from over three decades ago!
From Paul: This is the tale of the two belt sanders, 36 years apart. I really enjoyed making it, and the stainless cage was a real challenge. No sense in copying an old design.
You may be thinking the typical XC race these days features flat-ish courses and tame terrain, but the recent Italian Series race on Elba Island looks like a fun loop with a lot of punchy climbs and even a few legit tech sections, including some drops that, on an XC bike, are no joke! With a pace worthy of a race lap, Nino Schurter and Andri Frischknecht show us the course of tomorrow's race at the Elba Island.
2021 Session Prototype (Reece Wilson)
The secret is out. Back around December 2020, Reece was testing a pre-production model of the new high pivot Trek Session. He got Max (Rendall/Sleep Co) to sling together a quick edit of the first couple of rides getting used to the thing.
"Now that's Downhill!" Yep, I agree with you Reece. – A.J.
Welcome Garret Mechem - Commencal USA (COMMENCAL Bicycles & Skis)
Garret Mechem (Obro on Instagram) has been steadily building his presence in the dirt jump world. Hailing from the Santa Cruz area, Garret has spent time around some of the sports great US dirt jump riders, including the McCauls, R-Dog and Semenuk when he's escaping the Canadian winter. He has a ton of style and his bag of tricks continues to grow as well.
Enjoy this very well shot video from Commencal, welcoming Garret to the team.

We're at a pretty pivotal moment in our lives. Before the pandemic is over, consider doing this. – Jake Frew
Before the pandemic is over, consider this. (Jake Frew)
Jake Frew is the young filmmaker behind the 2020 Dialed series for Fox Racing Shox. The series, although challenging to produce, was quite enjoyable despite the lack of racing that happened.
But Jake also has his own YouTube channel and his latest video struck a chord. He shares some interesting thoughts about the pandemic and some helpful reminders for viewers as we strive to move beyond the current global situation and back to some form of normal, however that may look in the future.
Riding Squamish Slabs with Wade Simmons (Jesse Melamed)
Jesse Melamed, Wade Simmons, Jono Lo (aka @trailmole) hit up some of Squamish's most (in)famous slab lines. Looks like it's to be a future episode of Wade's Pick-a-Part series for Race Face, so this is like a behind the scenes. Good banter, great riding, and even a few learning opportunities for all of us. The last slab they hit at the end even looks steep on camera (and there are fixed ropes in place) so it's probably terrifying.