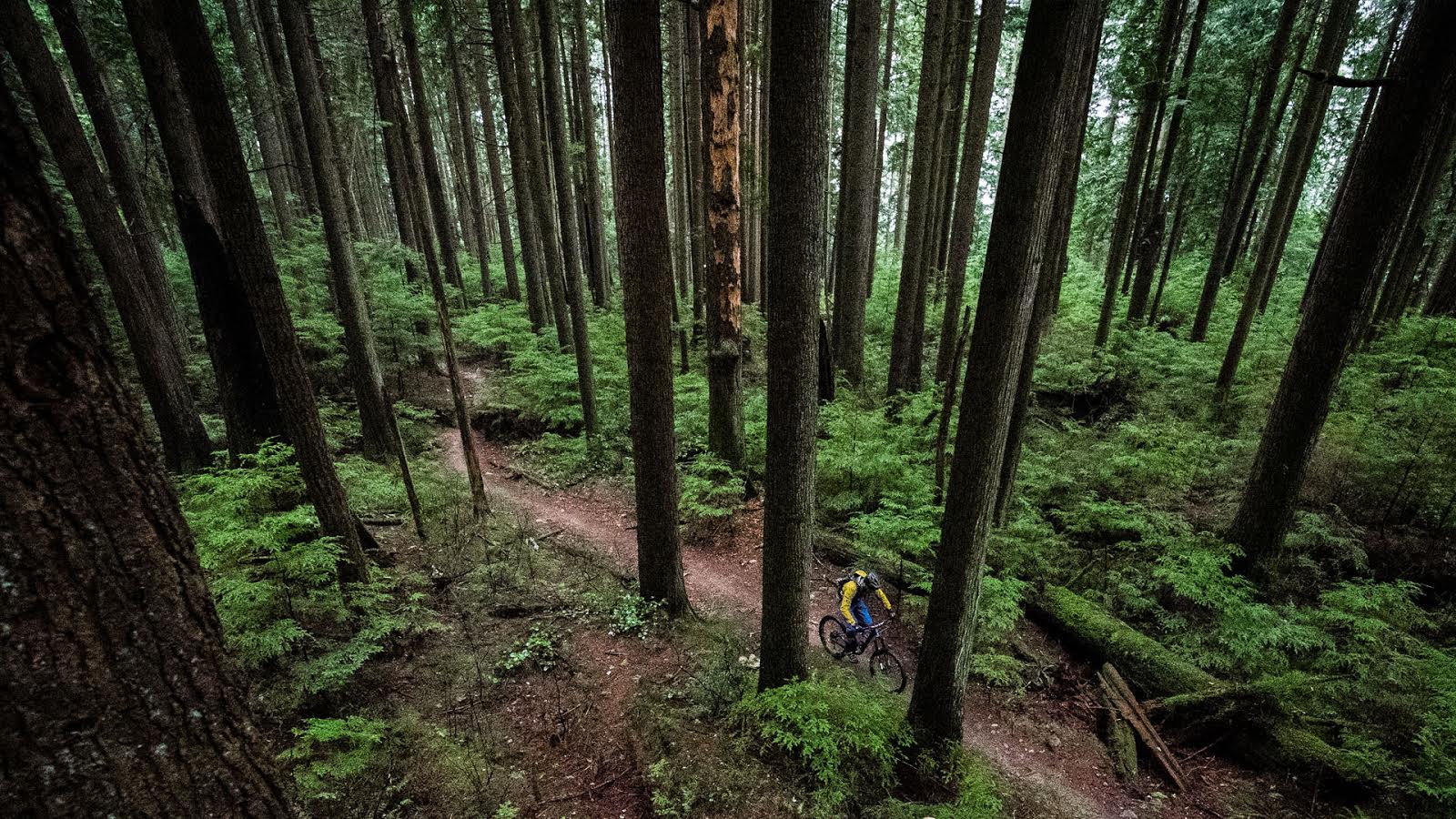 Intensely Carbon
"You just have to do it", is the answer Jeff Steber gave me when asked why Intense have begun to move towards carbon fibre, "Just like when aluminum replaced steel, carbon fibre is now replacing aluminum". It is proving to be the strong, light and sexy material to build bikes out of now. You know that when Intense – a company that has pioneered and innovated so much throughout it's history – moves to carbon fibre, the final nail in the plastic haters' coffin is ready to be hammered home.

   5.5-6 inches of VPP radical plasticness. The Carbine is the first of many more Intense carbon fibre bikes that will be launched on the world. Intense demoed the Carbine in rattle can black radness and it got more than the Felt girls wet. Actually, it only got the males geek parade  dripping but who could blame us, it is as sexy as a nun with a vendetta.

The Carbine is a 5.5-6 inch travel adjust bike that uses the VPP suspension platform, sits at the aggressive end of the trail segment and weighs 5.5lbs for the frame only. It has a 67° head angle, 13.25″ BB height (both based on a 160mm fork) and 13.75″ rear swingarm length which puts it into the modern low and slack brawlers category. The frame will retail at $2,579 in the US and will begin shipping this October.
When I spoke to Jeff Steber he was philosophical about working with new materials. He waxed poetic about having to remain on point with what customers want in a changing marketplace where carbon fibre is the exotic material of choice. Jeff talked about how as a businessman and manufacturer he has had to take a deep breath and make some big changes to keep Intense alive. "If we rested on our laurels and didn't adapt to changing demands we would be in danger of becoming a dinosaur." Jeff confessed. As a businessman he knows that the already small customer base for Intense could drastically shrink as other bigger, stronger brands pry their customers away with their fancy bikes, leaving Intense to carve out a niche as a tiny bike builder. Jeff went on, "Intense could end up with me working out of my garage again if I don't adapt".
Intense have been building aluminum bikes in-house since 1991 so this move marks a sea change for them and perhaps the beginning of the end of US made suspension bikes. The front and rear triangles of the carbon bikes will be made in China, but the machine work for the linkages and pivot hardware will continue at Intense in California. Intense worked very hard with an engineering firm in Germany called Seed Engineering who helped them understand and adopt carbon construction techniques. Then Intense sourced the most reputable and respected carbon manufacturing company in China to make their frames.

 The Carbine is an aggressive "trail" (whatever that means this week) bike that marks a sea change for Intense.  As sexy as a Las Vegas stripper two days into Dirt Demo. But way cheaper than the follow up medical bills, if you know what I mean.
We talked about how viable it would be to make carbon bikes in the US but the costs in setting up the facility required for such a process is prohibitive for a small manufacturer like Intense, as well as labour cost being a factor. "The government has no interest in trying to help fund research and development in a carbon fibre production facility and we certainly can't afford to do it all ourselves. Even if we outsourced to another US carbon manufacturing company we wouldn't be able to afford it. You look at these new bikes and they are only a few hundred dollars more expensive than the aluminum ones we already produce. If we tried manufacturing them ourselves or outsourced in the US they would be way more expensive and those bikes just wouldn't be able to sell. With the big brands banging out all levels of price point carbon fibre bikes, we wouldn't stand a chance."
So this could be the setting sun for manufacturing in the US, as another manufacturer has to move production out to the land of bird's nest soup in order to stay relevant, vibrant and competitive. We could ruminate and mourn the beginning of the end of the domestic manufacturer, but really this is a bright sign that one of the most important makers of mountain bikes is willing to bite the bullet and keep changing rather than be put down with the same bullet.
We have five more carbon bikes to look forward to from Intense; two more we will see at the indoor portion of the show (a Carbine SL and a 29er hardtail called the Hard Eddy) and then three more over the course of the next 12 months. I don't think it's hard to look at existing Intense models and hazard a guess at which ones will receive the plastic kiss of life.
---
Do you know anyone who is mourning the death of exotic aluminum bike frames, particularly from manufacturers like Intense? Does the Carbine make you feel strangely warm inside? Tell it here…