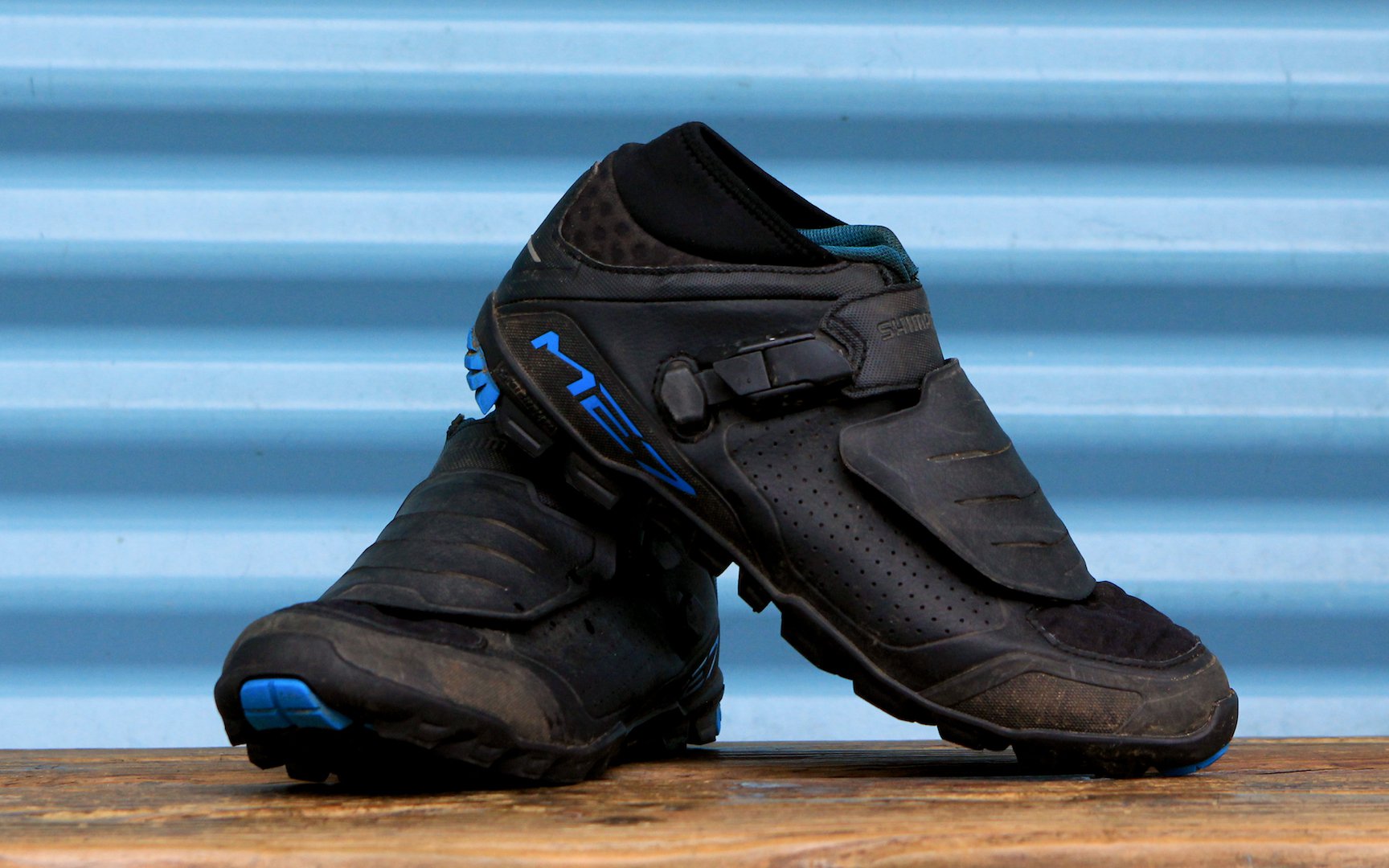 REVIEW
Shimano ME7 Shoes
Ever since Shimano rolled out the first SPD shoes and pedals almost three decades ago, they have been a leader in clipless shoe and pedal design. Even so, the introduction of the M200 in 2015 heralded a legitimate step forward for them. XC shoe performance and weight in a rugged package that didn't make you walk like you were dodging Lego barefoot in a dark room? Mission accomplished, Osaka. Multi-durometer rubber soles, toe bumpers, and ankle protection had been the domain of Shimano's DX shoe line, which was BMX and DH-inspired in terms of styling (just fine) and weight (how do you feel about concrete on your feet when you pedal?).
The M200 was almost perfect, and I loved mine. Shimano shoes fit my feet very well (lower volume heel, mid to high arch, high volume forefoot but short toes). Unfortunately, those triple compound rubber soles that were pretty good to walk in also started to tear apart after about 4 months of solid use. Lots of hiking across rock and up steep babyhead-strewn fields took its toll. At $180 US, the features and performance were good value. The durability of the sole, however, was a problem.
Two years later, Shimano has rolled out the successor to the M200. Unfortunately, the name is no easier to remember, although I have to admit that ME7 sounds fighter jet-like, and even if the 'E' stands for Enduro, they kept the word out of the conversation until I just insisted on bringing it in again.
The Sole
Since I spent a paragraph and a half on how good the previous shoe was, I'd better get on with what's happening with the new one. First, the sole. Shimano followed the lead of several other shoe manufacturers (Giro and Northwave, to name two) that have partnered with rubber manufacturers. While the aforementioned brands decided to work with Vibram, Shimano zagged a bit and tapped Michelin to help with rubber compounds and a tire tread-inspired pattern that would provide grip and durability, while also interfacing perfectly with their pedals - notably the 'Trail' designated XTR and XT versions (aka M9020 and M8020). The new sole feels softer in places (great for slippery river crossings or slimy logs), so as long as they last, that'll be a step up. I've ridden in them about 30 times since September, and so far there is no sign of wear on the soles. I will update this review if that changes, but it looks like that issue is licked.
Happy Cankles
Another notable improvement to the ME7 over the M200 is the ankle cuff. I loved the feel and extra coverage of the M200's asymmetric cuff, which was higher and padded on the inside to help with crankarm or chainstay strikes that can happen when things get loose. The padding is still there but the ME7 gets a neoprene cuff designed to keep trail debris out of your shoes. I love loam, but I don't love having to shake it out of my shoes, no matter how good the ride was. Ditto dust, pebbles, and pine needles. So far the cuffs work well, validating a feature I've been hoping to see in trail shoes for about 10 years.
Fit
Having mentioned already that Shimano's last and shape fits my feet well, it won't be a surprise that the ME7's make my feet happy. They employ the same speedlace with velcro cover for the fore foot and buckle for the upper as the M200. This system is well-proven and provides a secure fit with lace-like intricacy over the arch, an area where fit problems often occur, with great ankle retention provided by the strap. The M200's buckle already kept a low-profile, reducing the risk of being snagged and ripped off, but it's still a problem for some people. 
The ME7's buckle is reversed - rather than the buckle being attached to the outer part of the shoe, it is instead mounted on the flap closer to the top of your foot. This is intended to further reduce the chance of ripping it off. In 5 years, I have never broken or torn a buckle off, so rather than seeing it as an improvement, it's actually the one thing I don't like about the new design. That's because now you have to pay more attention to get the buckle and strap to come together. This is a SMALL detail, but since a two strap and buckle closure (such as on other shoes from Shimano in the past or Giro) works well for me and is very fast and easy to get into, I find myself noticing this small hassle every time I put them on. 
Once they are on, I might have to ratchet the buckle down another notch or two after about 10 minutes of pedaling, but then they are good to go for the rest of the ride with no pressure points or additional tightening needed. The only exception might be if it's super wet and I find I need to clamp them down just a bit more forcefully, but generally the ME7's are fit and forget.
Lastly, they pass the driveability test. I will happily wear them as I drive to and from the trailhead (when necessary) in a car with a stiff clutch, with no issues.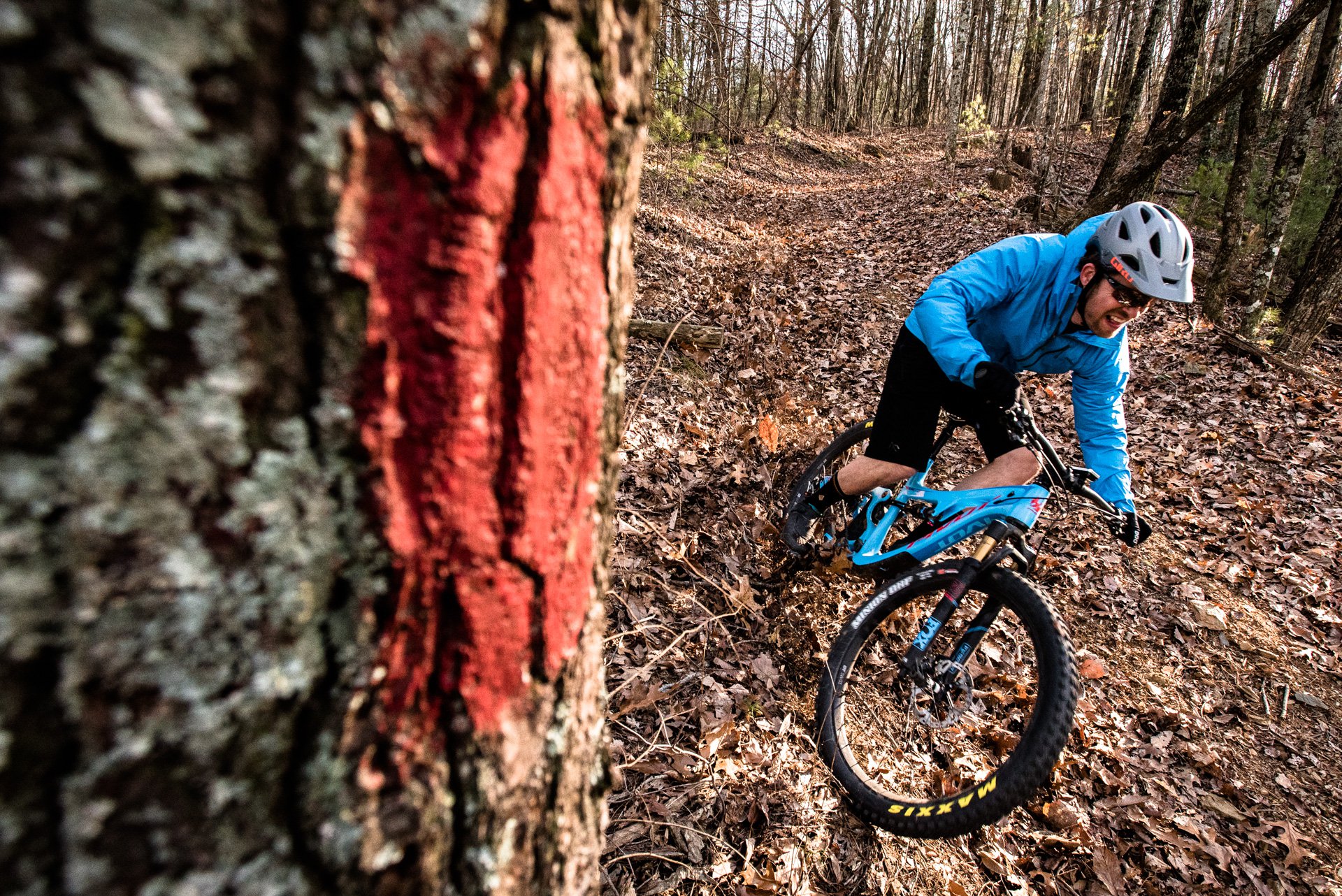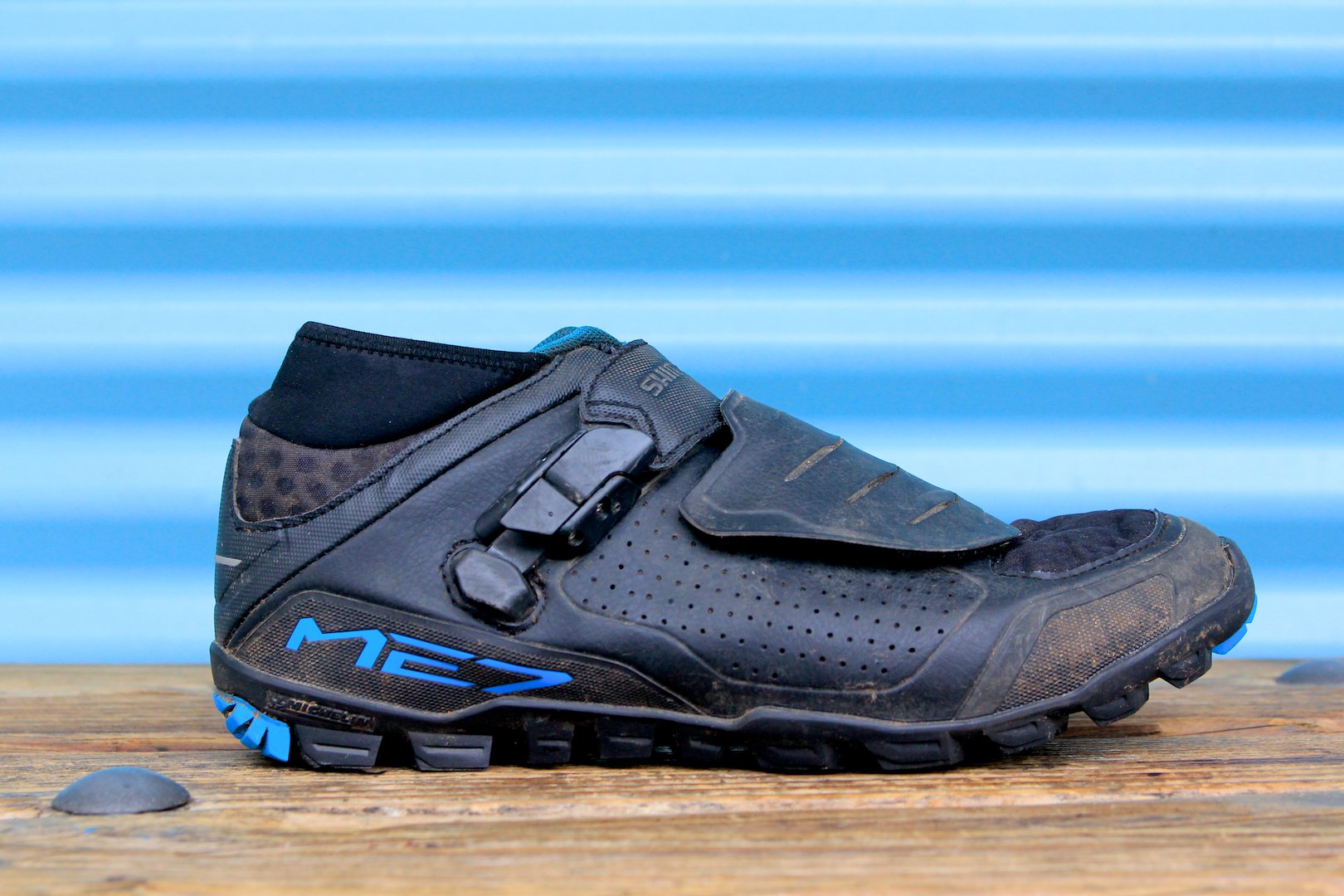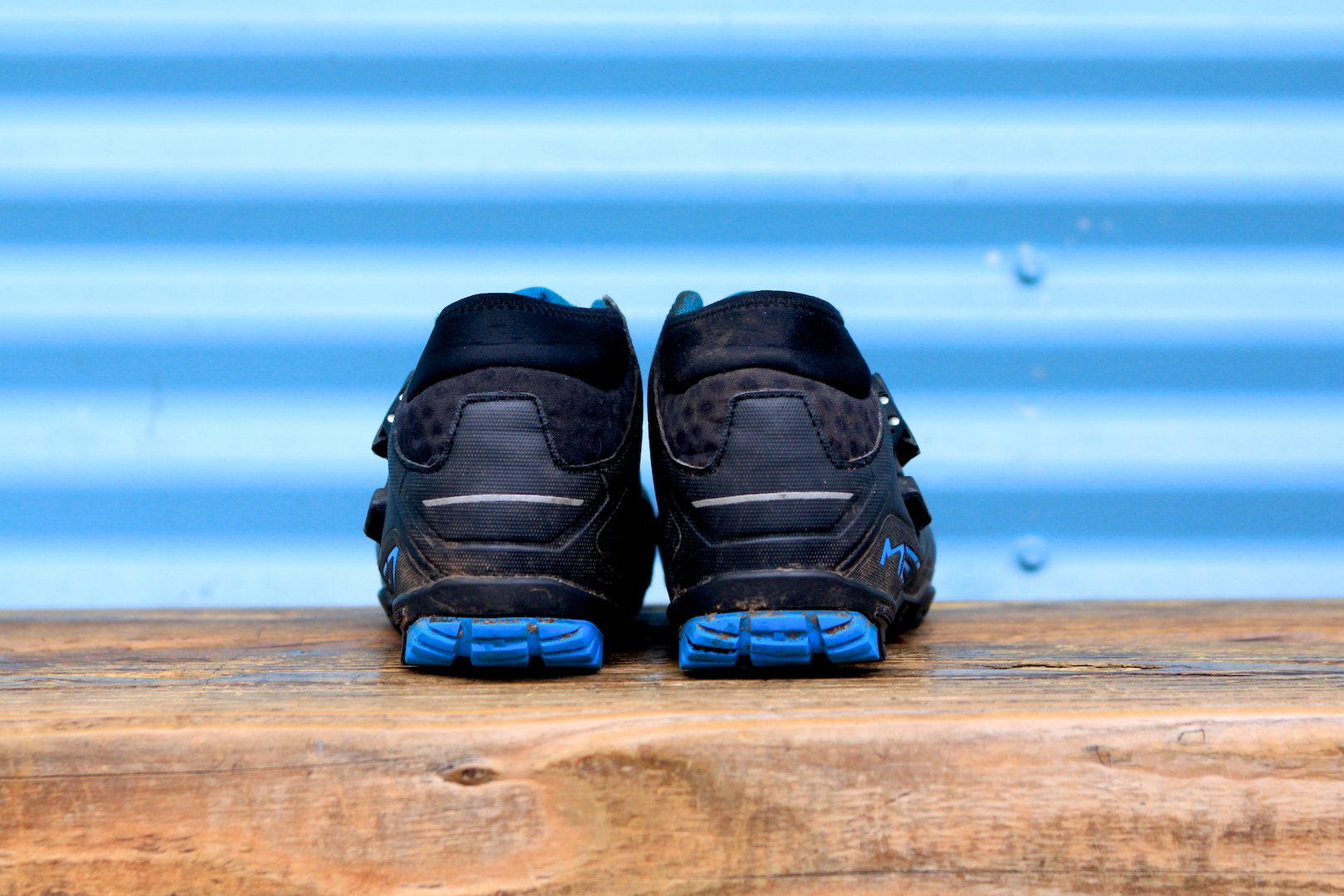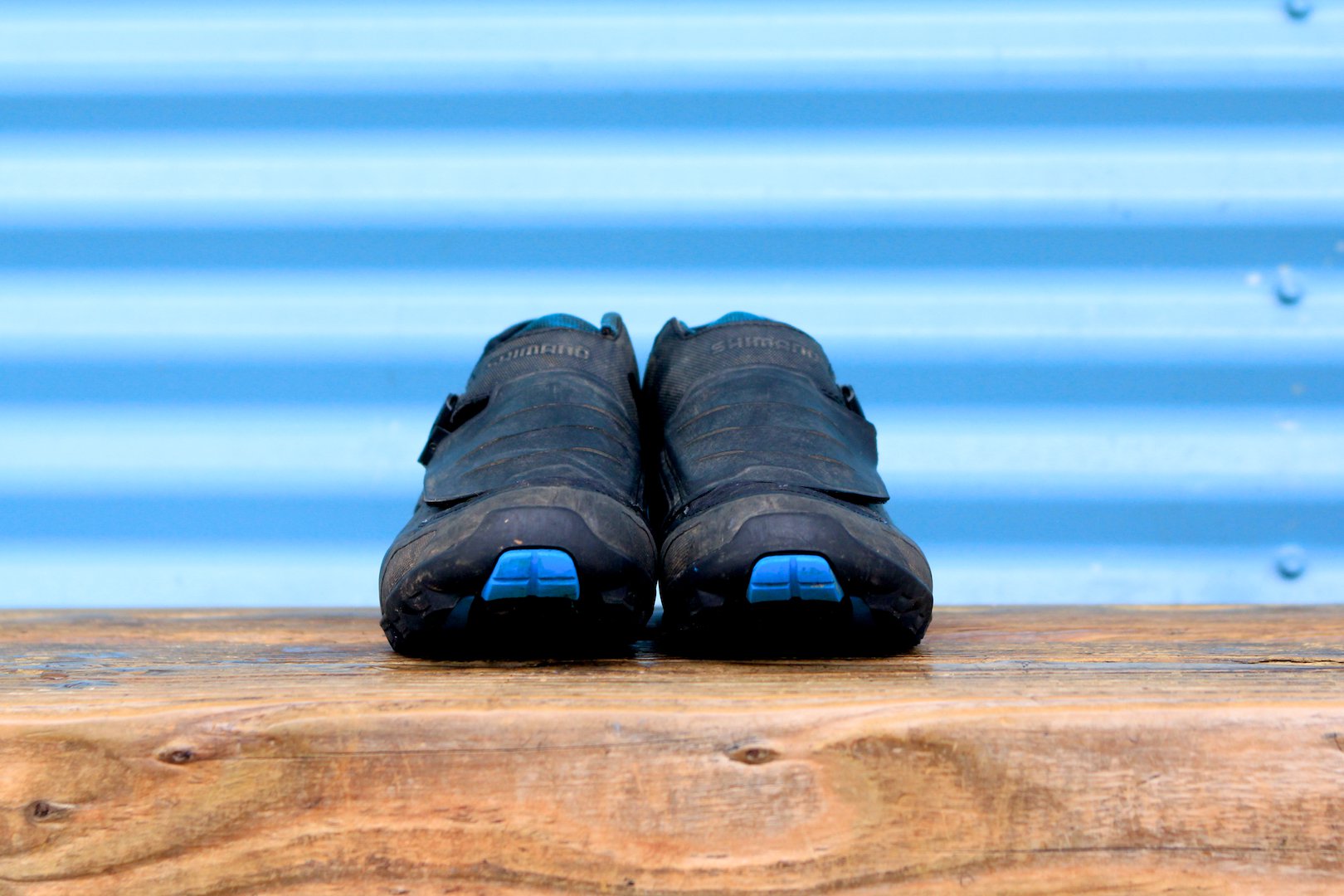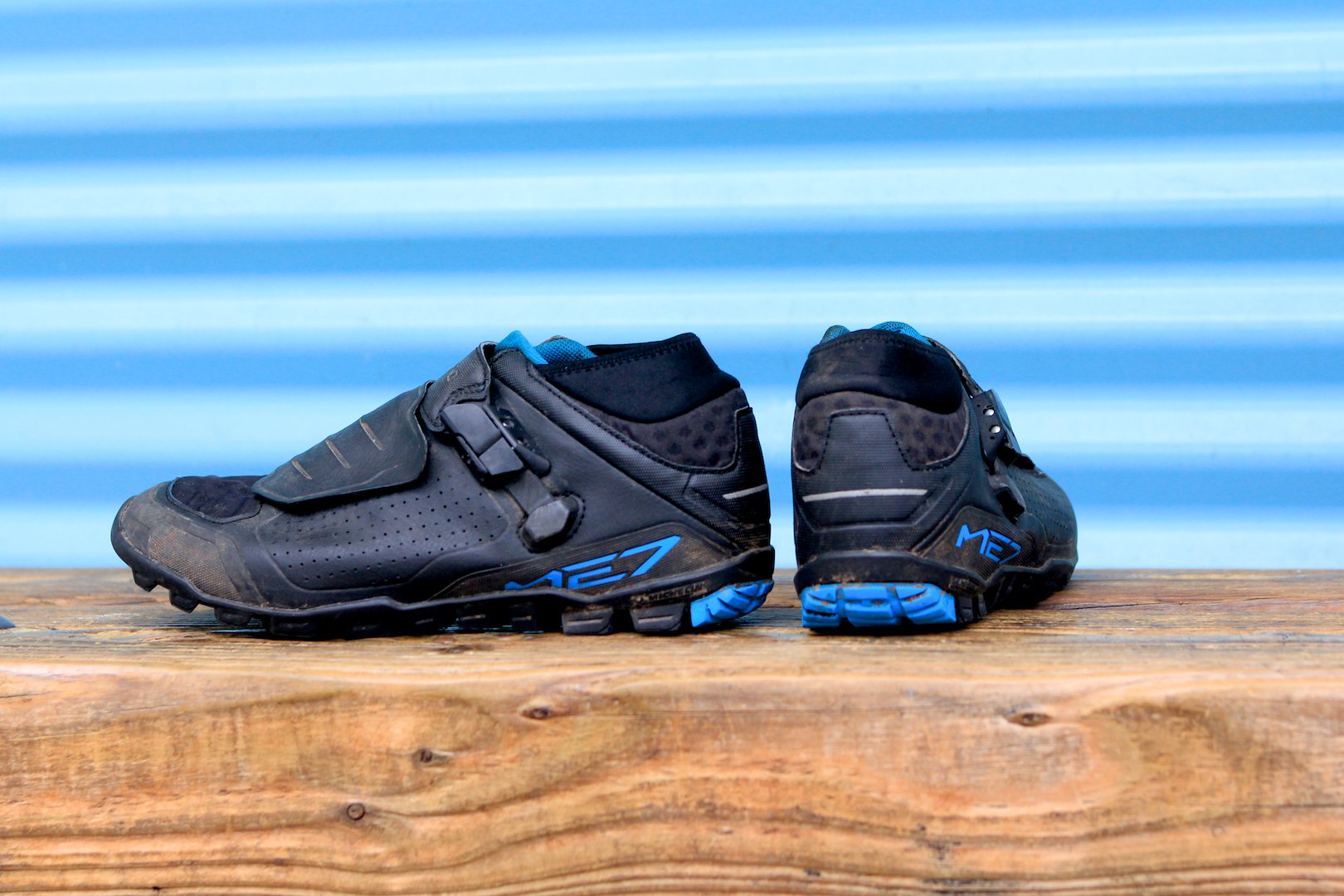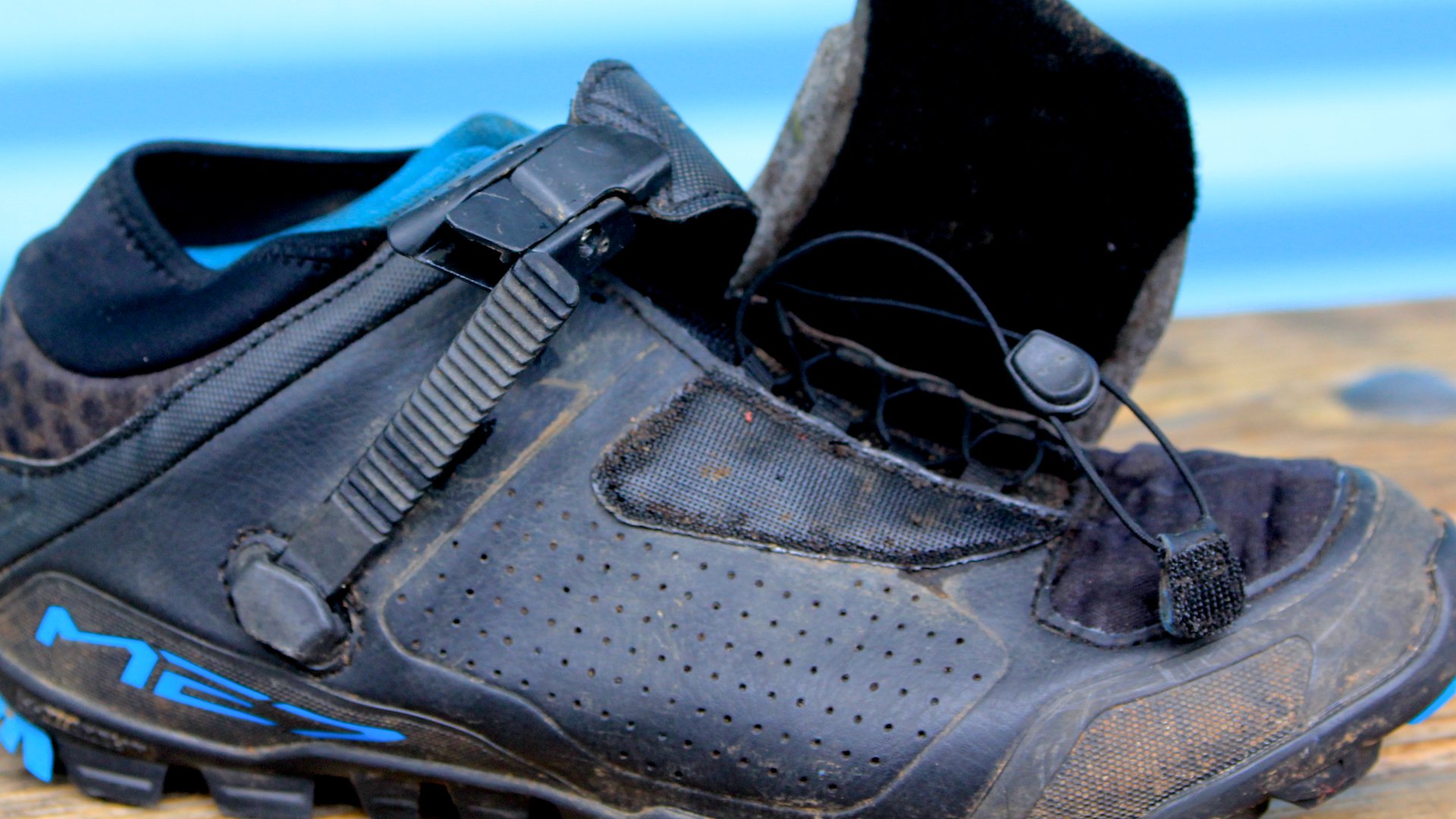 Performance
Functionally, the ME7 is very similar to the M200. Stiffness feels the same, and to put that into words, I'd place it at a bit softer than a serious XC race shoe, but absolutely capable of long days of hard pedaling, without the dreaded sore feet that come with long days in a shoe that is too stiff or too soft. In other words, there is no scenario where I wouldn't consider the ME7 to be a no-compromise choice for anything from long trail rides to downhill. If you race cross-country, you may choose something a tad lighter and stiffer because that's what XC racers do, and downhillers may opt for more protection, but not me.
Footnote
The Shimano ME7 will run you $200 US. That's starting to creep up there for a non-customizable shoe (heat molding, etc), but still significantly less than a top-tier, carbon-soled XC racer. For 20 bucks more than its predecessor, the ME7 offers a much better sole (which seems like it will also be much more durable), a superior insole (bugaboo of shoes at all price points) that is dual density and therefore more comfortable, and the same blend of trail shoe performance and rugged durability that should hold up well for years of hard living. If its intended use matches your needs, and the shoe fits, there are strong competitors, but there aren't any shoes in its category that I would recommend more highly.