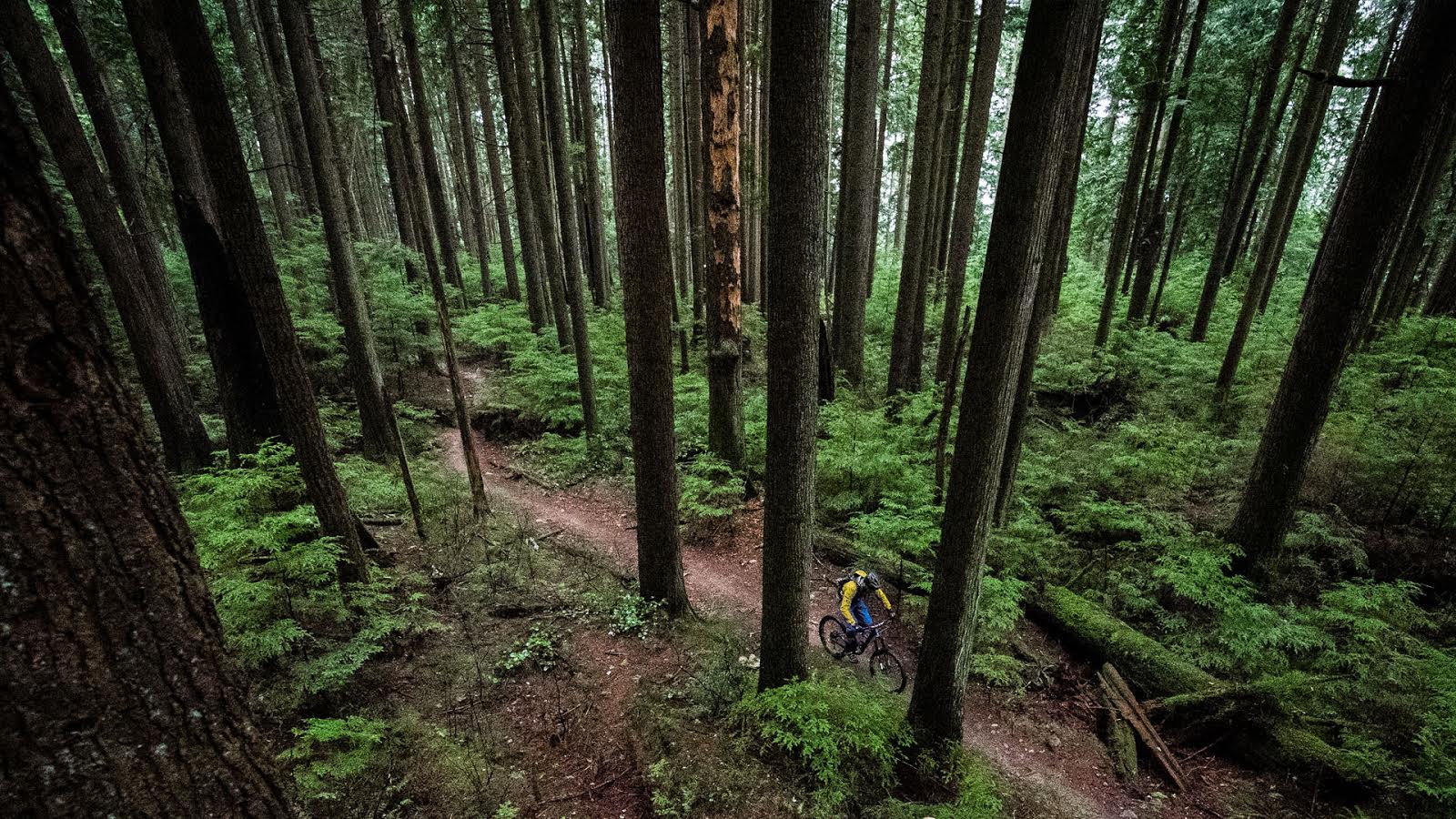 Niner Rip 9 Carbon – First Impressions
The 29er market has lost some of its lustre recently. Aside from the Evil Following, there aren't many big-wheeled bikes from the past year that have made much of a splash in the longer travel arena. That is mostly a function of 650b stealing the larger-wheeled limelight – for the moment. And while many commentators think 29 has staying power in this market, naming your brand after a wheel size must make you watch trends carefully. Jon Harris is our resident large hoop lover and he'd rather be fast than trendy. Here are some of his initial thoughts on the Rip 9. Ed.
---
A recent move took me away from the North Shore and now my regular riding is on shallower gradient trails, but ones that are still fast, challenging and rowdy. With 6″ travel bikes being so capable and able to be built as light as any trail bike (case in point: Cam's Giant Reign Advanced coming in at 26.6lbs) it makes the case for a 5″ bike harder to justify. That said, the effectiveness of a 6″ bike can waken the desire for some trail feedback on mellower trails, and a little less bounce can sometimes bring a little more fun and speed.
After talking to some of the Niner staff last year they felt like they had something that might suit my needs, pointing me toward the Rip 9. It's the bike of choice for a lot of their crew, especially when the 125mm rear travel is matched with a 140mm travel fork.
Out of the box the Rip 9 Carbon looks like it should be a fun bike to ride. The quoted angles don't back that up but it's best to judge that on the trail. It has sleek lines and a quality finish. The aggressive fork, tires and wide bar speak to my inner hooligan and I'm jonesing to throw the Rip into some singletrack.
The Niner Rip 9 Carbon is available in 4 different builds with the 3-star build here sitting second on the totem pole, retailing for $4799USD. It is also available as a frame only option for $2199USD.
---
Does a 5″ bike suit your needs? Is it about the number or how you use it? Let us know below.