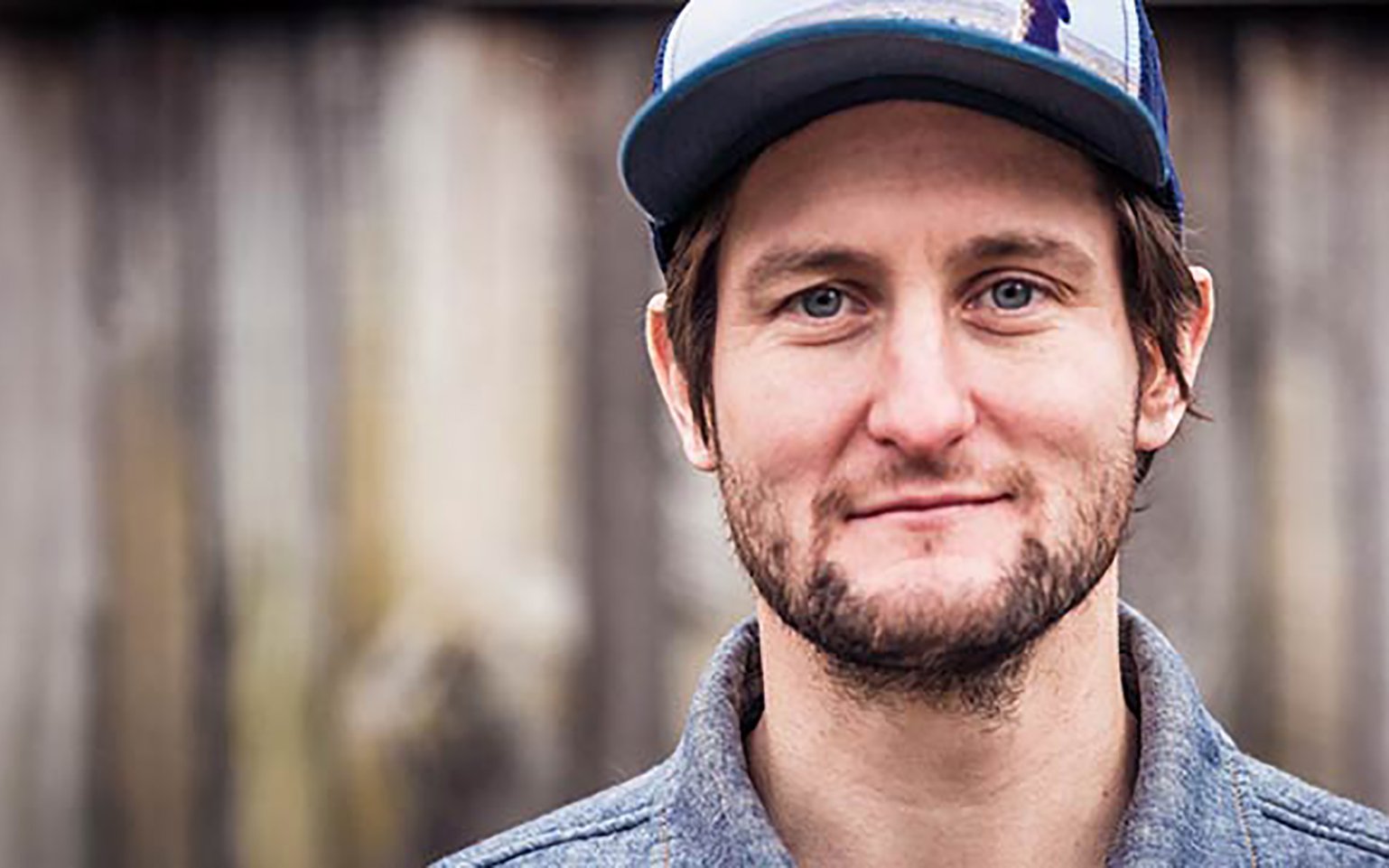 Interview
A Conversation with EWS Boss Chris Ball
Bandaged limping adults are common in Whistler during Crankworx but this wasn't just any injured mountain biker gingerly making his way into Lift Coffee near the Whistler Gondola. With a few exceptions, those in charge of the DH calendar at the UCI aren't likely to be seen busted up like this but Chris Ball is an actual mountain biker. He rides all the venues himself and sometimes even collects tape after the race, which in this case was his undoing
The Enduro World Series is nearing the end of its fifth year and Chris Ball has been at the helm since the beginning. While there are certainly a few issues with the series, if you compare it to anything run by the UCI or virtually any other large scale mountain biking event, EWS sets the standard. It is consistently rider-centric, decisions are made for the good of the event and the good of the sport and an ethos of self-reliance and adventure is ever-present. And much of the credit goes to the calm, genuine, Scottish Managing Director with the impish smile. 

Chris and I skipped the coffee and had a couple of beers while we talked about the calendar, Sam Hill, cross-border events and what the riders hate.
Cam McRae - You've just finished round 7 of the 2017 EWS season. Whistler is wrapped. How did it seem to go from your vantage point?
Chris Ball - Another good one. One to go. It was perfect actually. Classic one-day racing. Whistler's always got this sort of big build up. It's deemed to be the hardest one day race in the calendar so there's always a lot of anticipation. We had a big first stage which was unusual. Normally it's a big last stage because normally you get a big leader but actually it set up perfectly for the Sam Jesse battle. Sam kept him honest and those two were a minute ahead but there was this amazing race for 3rd between Robin Wallner and Mark Scott which came down to 6 seconds and they were both up for personal bests as well. On the women's side Katie Winton had the ride of her life and Isabeau back in the points and Cecile won every stage. No man has ever done that. I think Tracey did that once but I don't think Anne did. Insanely dominant.
Cam McRae - And you are a little banged up. How did you hobble yourself?
Chris Ball - I should say I was course taping but I was actually riding with course tape in my bag. I was going to say I was working but I was just kind of riding and I caught a pedal at the top of a chute. It's the kind of stupid thing you do maybe 500 times a year. It just spat me forwards and put my leg out really fast and stopped really fast all on my leg. A bit of knee damage, a bit of ankle, a bit of foot and a few weeks off the bike.
Cam McRae - Hopefully you'll be back on the bike soon. I'd also like to talk to you about the calendar for 2018. There are some changes. No more Colorado and nothing at all down under. It seems like a big departure. I'm curious about the process and how you decide where you are going and when.
Chris Ball - I guess your question is a bit interesting. You kind of focussed on the bits we aren't going. We aren't going down under like you say but historically we try to create this flip-flop between South American and Australasia year on year off. You can't do them both in the same year. It's just the nature of the beast. Seasons down there work out of season for the northern hemisphere where the bulk of venues are so the time of year is really restricted, so 2014 we went to Chile, 2015 we went to Rotorua, 2016 we went to Chile and Argentina, 2017 we went to Tasmania and Rotorua. That meant it's time for South America in 2018 and it's Australia's turn again in 2019. And we already confirmed one and we are close to confirming another Australasian event for 2019.
Cam McRae - Can you tell me about Colorado? Especially when there is no DH on US soil in 2018 and they are sort of getting shut out. 
Chris Ball - We ended up with 10 really solid finalized options for 2018. We can't go beyond 8. We're already more than the World Cup. We've been 8 for a few years now. The restriction on us is simply budget and it's not just our budget it's also the teams. They collectively feel that 8 is a good number for them and because we travel so much. We visit more places so everyone notices when we don't go somewhere but if we want to keep that element in it we have to be a little more restrictive about the times we visit. And the riders too. I had a good meeting with the riders. We've got a panel of four advisers and the recovery for these things is getting so much more. And it's a huge season. We're much longer than the World Cup. We're March to October but they are racing a lot and having to recover a lot and they don't want to do more than 8 either. The fans are always saying "why don't we have 12 or 13," and that's awesome but unfortunately it's not really about us not being able to put on more races, it's just that the riders and the teams and us can't really manage more than 8. And it's a good number.
Tell me about the process of choosing a venue because it seems to me that there are so many requirements for a good venue that it must be incredibly difficult.
Chris Ball - It is. It's insanely difficult. We always see when we post the calendar riders say "why are they riding on that side of the valley. The other side is way better!" And it totally is. I'd go there and ride and say that side's way better but when you put an event somewhere when you think of safety and timing and we're getting more pressure on connectivity and telling people what's happening and huge pressure on how you get to a venue and your global travel, how that sits with other venues. If the World Championships is in Cairns we're not going to put an event on in Iceland the weekend after so you need to be sympathetic to so many things. 
But ultimately it comes down to good riding and we, over the years, have built up a great relationship with a lot of really amazing local organizers and on next year's calendar probably the proudest part for me is that there are some new venues but with organizational groups we've worked with before. They are on the ground finding these locations but we know we're able to deliver at a certain level because they're on the ground and they know what it takes. The Chileans are a great example.
Have you ridden at all the new venues?
Chris Ball - Yes. Absolutely. The calendar process can take two or three years. Each one.
So you're working on 2020 right now?
Chris Ball - And we've had preliminary discussions for 2021.
And there's a cross-border event for the first time in 2018.
Chris Ball - It's going to be a really cool sort of Jekyll and Hyde type race because day one's going to be in Slovenia. Beautiful hand cut singletrack, low angle and forested in an area called Jamnica. Beautiful place. And there's this huge mountain that sits on the other side of the valley. It's in Austria, or most of it is. Some is in Slovenia, so we're going to head over there for day 2 in Austria but they are only a few kilometres apart.
Can you tell me more about the advisory group? Which riders are on it?
Chris Ball - We've got Justin Leov and Josh Carlson. And two women. Isabeau (Courdurier) and Katy Winton.
I know that there were some suggestions that this was a perfect course for Jesse… And how could it not be a perfect course for Jesse in Whistler? I'm wondering how you balance all the elements of the riding so that it doesn't suit a specific sort of rider.
Chris Ball - If you look at the Whistler stages they are all of a similar style.  If Jesse's good on one he'll be good on them all but that diversity happens over the course of the season. When you look at Austria and Slovenia you couldn't get two more different days. The soil types and everything. And that's why we make the champion the overall season winner and that way all rounds count. It's like one big enduro race with 8 stages. Whistler is a stage and Finale is the final stage. You wouldn't want everywhere to be the same type of terrain and you wouldn't want them all to be one day events or all to be small hills or all to be high alpine. It's nice to get a balance. And that's why for next year… This year we missed a lot of high alpine stages because we had a lot of island stages so in 2018 the goal was to get that high alpine back in the middle of the season so we've got La Thuile and Slovenia Austria in there to pull that back.
What's the biggest complaint you get from riders?
Chris Ball - (Laughs) Any form of pedalling. There's some kickback and that's fine. It doesn't mean we aren't putting pedalling in. It just means they don't like it when we do. The feedback about next year is that it's awesome. Maybe some of the more older school riders said they wanted to see where the real roots of the sport are and that some of those high alpine peaks back and I agreed with them. The riders love the travel and the adventure and discovering new venues. It's a large part of why Sam (Hill) has moved over. We can't have new venues 8 times a year because it's savage on us but we have anchors like Whistler and Finale and they are great legacy events. The trails are still different every year in both of those venues.
Can you tell me about the challenges of getting up and running in Tasmania?
CB - We couldn't go to Tasmania simply because there was zero connection. They were so keen to do this economic generation so they said we need to do this and if we do it will you come? And we said of course. So they partnered with a cell provider and they put in fiber optic in this town of 50 people. Fiber optic and full 4G service. Faster than Melbourne, faster than Adelaide, faster than every city apart from Sydney I believe. And by doing that they made Tasmania the first state in Australia to be entirely connected and this northeastern corner of Tasmania hadn't been connected at all. The legacy of Tasmania isn't just some economic development, it's connectivity as well.
The Spanish venue for 2018, Ainsa Sobrabre, is one you've been to before
CB - The Spanish venue is a great story. They've done an amazing job opening a lot of trail and they wanted the World Series to be a launch pad for an amazing trail network. And the plan had been a year off. We often do a year off because there are so many places to go and there are only 8 so rather than pushing people away for 4 or 5 years we keep everyone engaged albeit not every year. So we said "we'll take a year off and go other places in Europe and this was amazing you guys are amazing we want to come back," but they had so much growth in the traffic on their trails after the World Series they then had to go back and assess all of their land access laws. They were expecting 25 or 100 riders on a weekday and now there's 250. Their venue was meant to happen again last year but we said to get all that in place because it's super important and then we'll come again. So they've had two years out for very good reasons. There's always funky things going on so events get breaks and events get multiple years and whatever.
Mountain biking is often criticized for being elitist. If you look at the middle of this continent, for example, there is very little mountain biking because there are no mountains. It's expensive. You need to wear the proper things and wear them properly. How do you think the EWS is in terms of welcoming new riders?
CB - We launched the World Series challengers this year. We had four one day events we did on a Saturday before the event and we still opened the door for amateurs to race the main race. So I think we're as open door as we can be for an elite level sport.
It sounds like one of the impacts you are having, particularly in areas where there isn't much mountain biking, is that you are helping to develop the sport. Is that one of the goals?
CB - I think it should ultimately be the goal of every event organizer. You are ultimately putting on a race that determines how that sport is, how it is competed in, what's important and what's not. What's the ethos? It's really core for us. There is a venue in the US we have been looking at where a lot of the trails are illegal so the idea would be to use the event as a launch pad to legitimize the trails. Quite often the local government needs a big event to get its teeth into and if we can use that to empower riding in that area.
Let's wrap with that Chris. Thanks very much for your time.
---
After my conversation with Chris I'm more confident than ever that the EWS is in excellent hands, despite somewhat damaged legs. Heal up Chris!