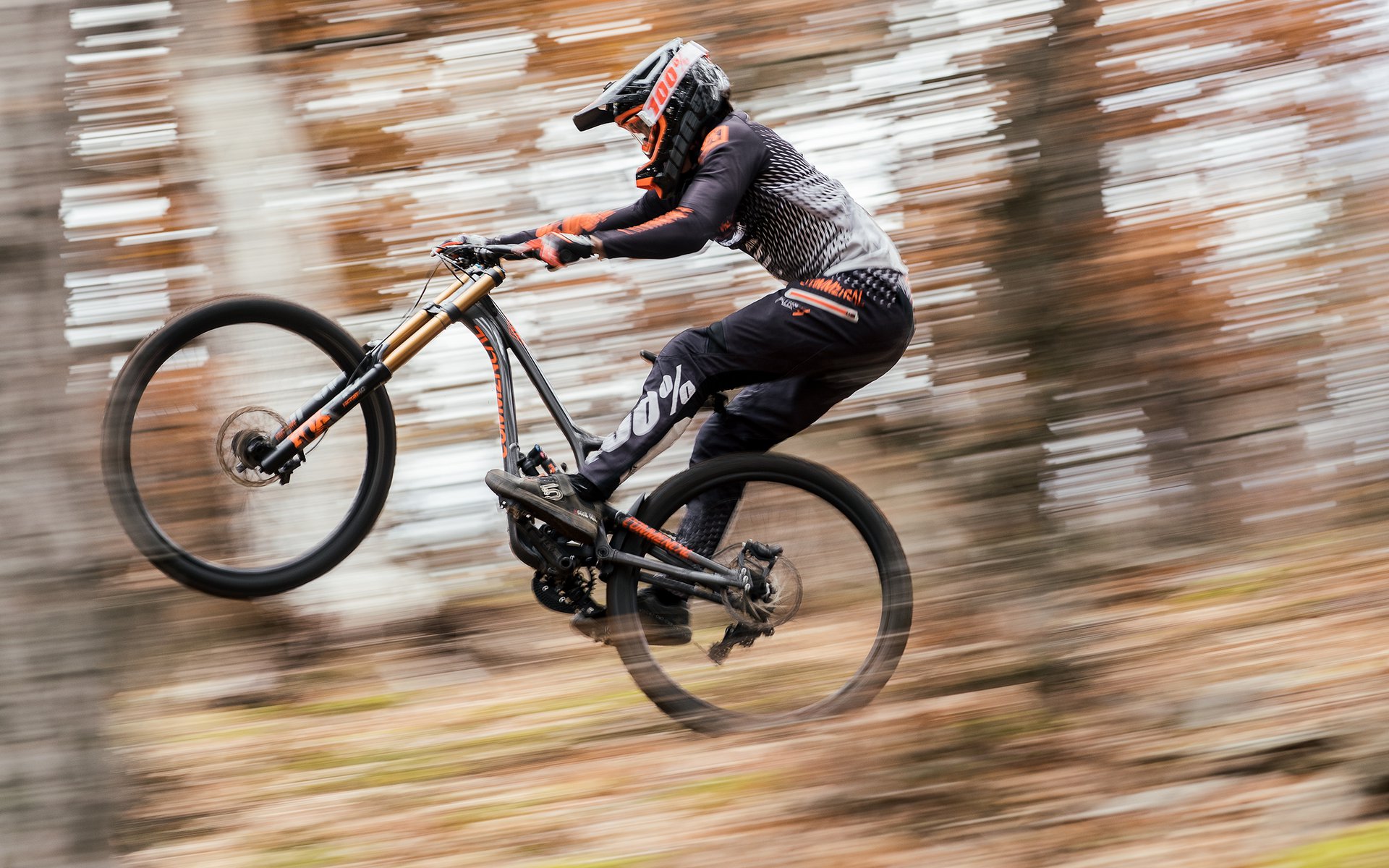 VIDEO + PRESS RELEASE
Commencal Releases Supreme DH 29er
Commencal has been involved in competitive cycling since their inception and prides themselves on using cutting-edge technology to provide their team with the means necessary to post the fastest times. In 2017, competition in World Cup DH was pushed again by the introduction of 29-inch wheeled downhill bikes, the first to be notable in the results.
Commencal was one of the brands to adopt larger wheels early on during the World Cup season, doing so at the second event of the year in Fort William. While a number of teams opted against the larger wheels after Fort Bill, the Commencal World Cup team continued on for the remainder of the season. That continuation saw them claim a World Cup Series overall thanks to Myriam Nicole, and Amaury Pierron claimed a career-best result, finishing up second to the one and only Aaron Gwin in Val di Sole.
Now Commencal has brought their lessons with the World Cup team to the public in the release of their 29-inch wheeled Supreme DH. Believing that the bike's wheel-size is "influenced by the rider's size, riding style and preferences", Commencal now offer their DH bike with either 27.5 or 29-inch wheels—with the choice completely up to the rider. 
Commencal say that they haven't simply fit the existing frame with bigger wheels, noting that the new frame has been reworked to provide more grip than the previous model while still rolling over features in the trail without losing momentum—an obvious trait of the larger wheels, but also thanks to their HPP (High Pivot Point) suspension system and the accompanying geometry on the bike.

It's a bike that finds it easy to make up speed in rough areas all with unparalleled stability.
The frame is offered in their Race Kit option (frame, shock, fork, wheels and chain guide) or as a complete bike. It's now available for pre-order on the Commencal website with delivery is scheduled for February 2018.
Highlights