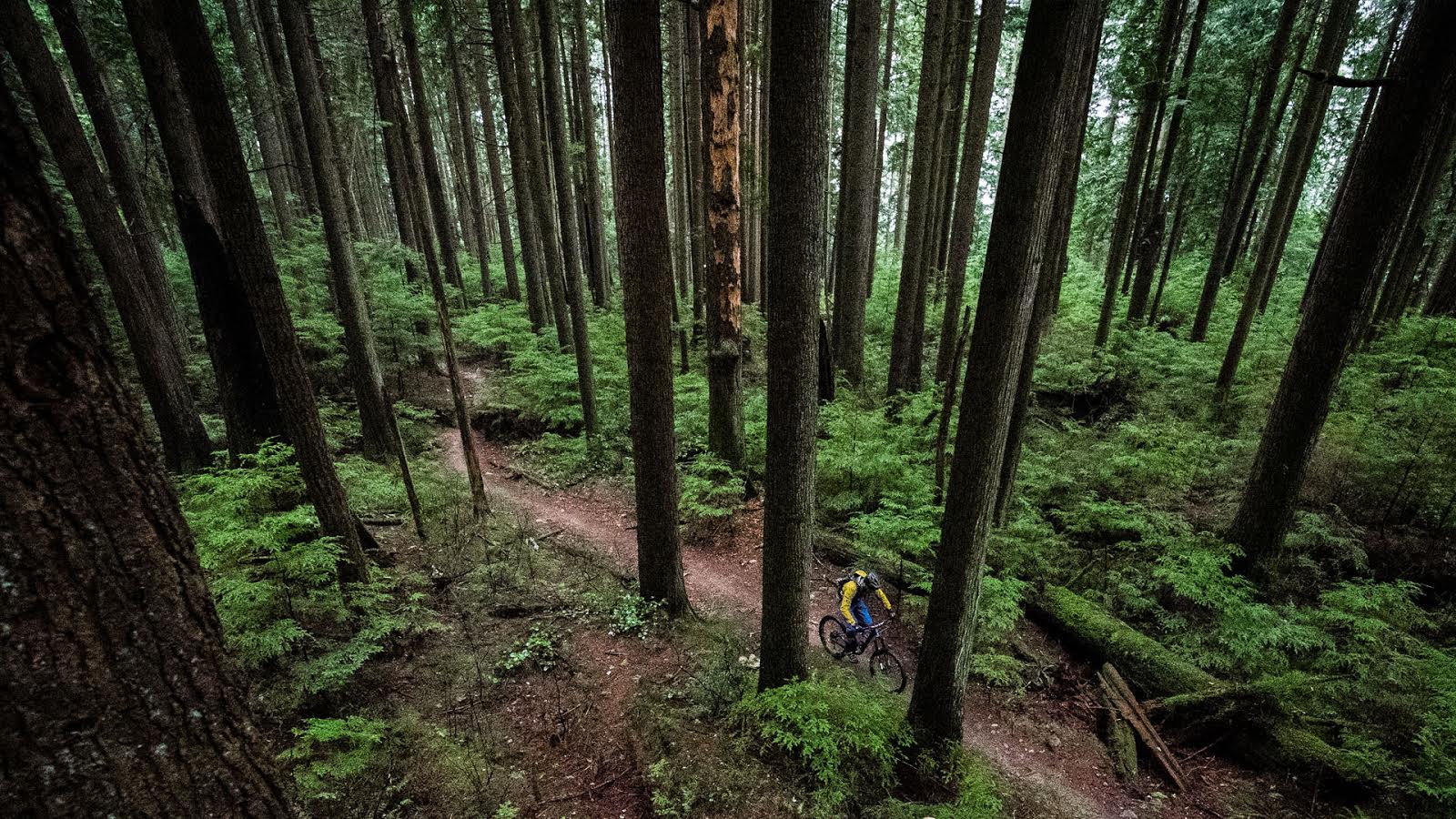 Swings and Roundabouts
It's a well known fact that the seasons are ever changing, and for most, this merely means a decision between a sweater or shorts. For us here in Whistler, it isn't just a fact, its a way of life. This inevitable transformation determines which adventures will be had; what activities will rule your life.
Each fall means a devastating end to bike season. Those last couple of rides in the crisp fall air always leave one wanting more, and yet you are left parking your bike. And so a few tears are shed over the end yet this feeling is quickly replaced with getting stoked on what's next.
This winter season was certainly unique. As the days grew shorter and colder, most of us began tuning boards; but the snow never showed. Don't get me wrong, the lack of snow is devastating – but the ability to keep riding bikes has been a precious gift. It's almost better this way if you think about it, being able to ski and ride your bike all in one day. Needless to say the trails are in amazing condition right now. Tacky dirt and loamy ruts are what us bikers dream of right?
There always seems to be a balancing act when you want to ride at this time of year. Charging up and down the Sea to Sky looking for those rare trails which have minimal snow cover is definitely an art form. For those of you that live in Vancouver, well you guys are lucky for a change. Driving from Whistler to go ride your bike seems way worse than it actually is, because it's easy to take the trails that are right on your door step and the bike park we all love for granted.
Basically we can never know what each season will bring; that in itself is pretty amazing, and often a pleasant surprise. Seeing the landscape change from day to day is pretty special and it's well worth heading outside just to see what kind of adventure each day will bring. In the end it's these unpredictable days that are the ones you remember the most. My advice: make sure your bike is always ready to roll and your board is ready to rip because you never know what you're in for, no matter what the season.
Just remember with a little effort it's not impossible to ride your bike all winter long and its been a blessing to have as many snowless days as we have had. What a good way to start the soon approaching summer, see you all on the trails!
---
It looks like Ollie's is getting the best of both worlds up in Whistler. Has the slow ski season kept your wheels turning?