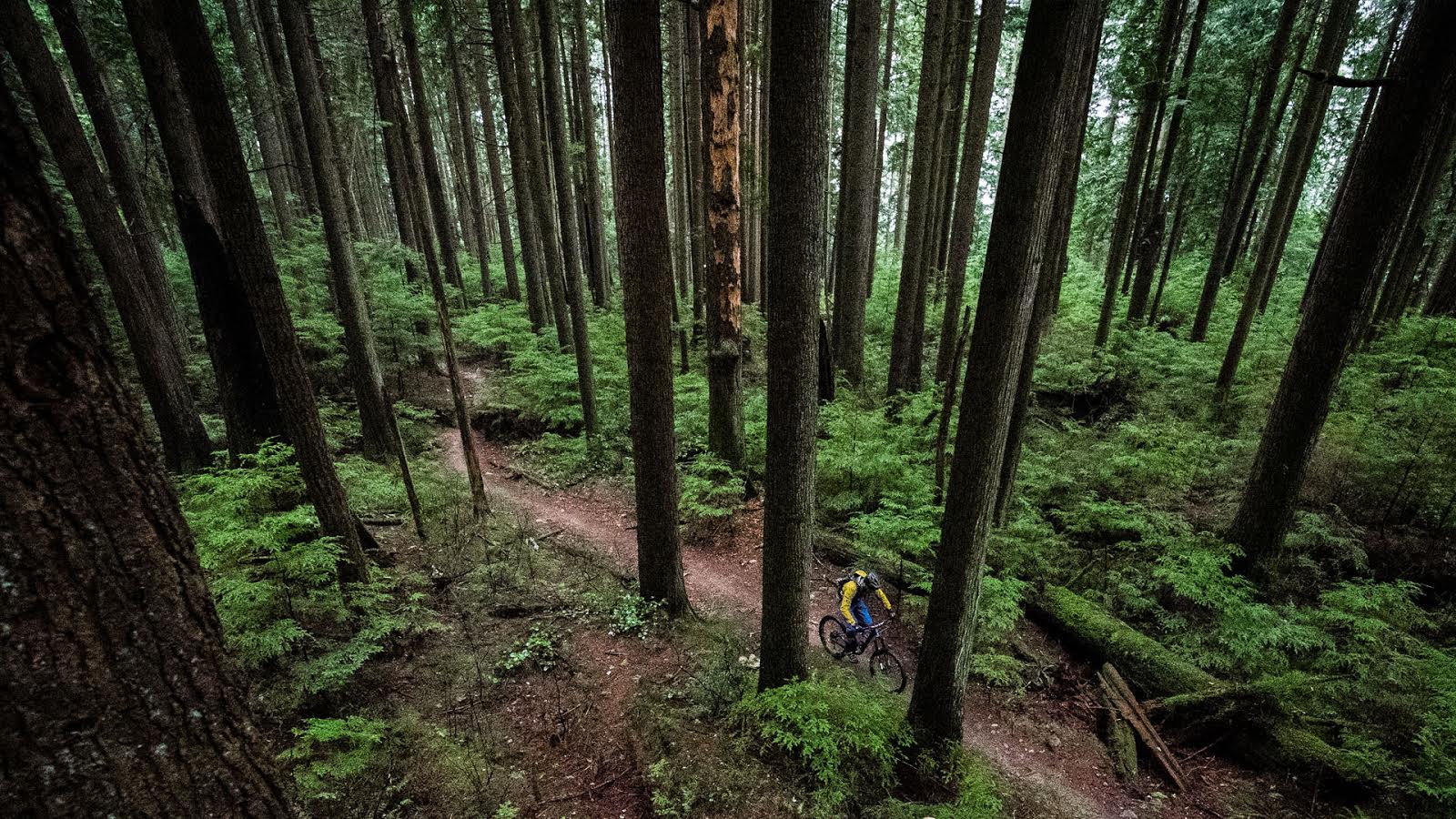 Surviving Peru At Altitude
Cam is headed off on a 15-day riding excursion in Peru with 10 others to mark good friend James Wilson's 50th trip around the sun. Although he's traveled and ridden all around the world, and knows a thing or two about gear, Cam naturally has some pressing questions requiring answers before this trip. James has a long history in mountain biking as a racer, event organizer, and he is also the owner of Obsession:bikes, a renowned shop in North Vancouver. This won't be his second or even his third riding trip to Peru, and while some of the wisdom below is specific to Peru, a lot of it offers clues to answers and preparations you should make before any trip to a foreign riding spot – especially a remote one, at altitudes up to 15,000 feet.
---
Obviously none of us have any idea of what we are getting ourselves into – or we wouldn't have agreed to follow James Wilson thousands of miles south to ride uncharted trails and explore at elevations of 15k feet and beyond. James is a born salesman and he painted a picture of endless pristine descents, spectacular settings and remarkable culture. He didn't mention much about the challenges of altitude sickness and acclimatization during his pitch; that came after we'd paid for our plane tickets.
Frankly I'm scared. James is a former XC and DH racer and he was fast at both. And at times I wonder if he's faster now. He's a sick bastard who doesn't seem to feel pain. And of course he has fast friends (10 of us are going to Huaraz), and blowing up at the top of some mountain, hours from civilization, isn't my idea of a good time.
Because of that I'm feeling like I don't have a clue of what to bring in terms of bike gear, riding gear – or even plugs for charging electronics. To ease my fears I sent James some questions.
Cam McRae – How should we prepare for the weather and what riding gear should we bring?
James Wilson – Riding Gear: plan for 3 distinct riding zones: The Atacama Desert, Huaraz and Mountain top and high passes.
Desert: Right now the daily temp is moderate and in Lima with a high of 22° C and low of 15° C and overcast. Once we get out of Lima we will clear the maritime fog and be in the sun. Dry for sure so as far as riding goes dress for a hot dry day here. SUNSCREEN!  We will be just south of the equator (6-7 degrees) and the sun is a killer.
Huaraz: Same daily high but generally it rains in the afternoon. We will be acclimatizing in Huaraz and using shuttle vehicles to get to our daily high point and then XC /AM traversing to get back. So shorts that are good for pedaling, light knee pads and clothes that manage moisture. I am a big fan of Goretex jackets and packing such a jacket is a must.
At least 3 sets of riding gear is required. We will be able to get our laundry done but it is air dried so plan to have two getting washed at a time. And just like when you were a kid, put your name on the tags of your clothes so you get them back – eeww, riding in someone else's shammy, gross!
We have 3 rides planned where we will be at or above 15,000′. It will be cold. Think November here. It generally rains at these elevations and though we won't be staying long we will get soaked if we are not careful: leg coverings, multiple layers, extra dry clothes in the pack, warm gloves, warm shoe covers or gore socks are all a good idea.    
Money – what should we bring? US cash? Credit cards? Debit?
When traveling to other countries I always try to bring the local currency so I can function as soon as I arrive. Most major cities (including ours) have currency exchange businesses. The airport can also provide Peruvian cash – SOL. A back up stash of US doesn't hurt. Major cc work in Lima and Huaraz as do PLUS Interac cards. Outside of the first two days in Lima $1,000 CAD should cover the trip.
The doctor at the travel clinic scared me about food and water. I guess that's her job. How is the water situation?
She should scare you and you should be scared. We just do not have the same bacteria in our guts as do local Peruvians. So when we encounter a local pathogen we get worked over. I think if we rode to Peru and had time for our bodies to adjust we would be better off. Bottled water, Filtered water are readily available. Our hotel will have a filtration system that we can use or we will simply buy the big bottles like we use at office water coolers. When on the road we will buy water at local grocery stores
Are there things we can bring that the locals would appreciate?
Bike parts and cool schwag.
She should scare you and you should be scared. We just do not have the same bacteria in our guts as do local Peruvians.
Anything we should know about the people we'll encounter and how we should interact with them respectfully?
The fact that we choose to fly to Peru and holiday on our bikes makes us loaded. We should be careful to respect this and not show this off or act like assholes. We are guests so interactions are a lessons in humility. The rural folk have super hard lives. The kids know we have cash so they will pester us constantly – a solid no usually does nothing, best to put them on ignore. Be careful with street exchanging of cash unless you have a really good working knowledge of Spanish. That said most people are very helpful. If someone guides us through say a washed out trail to safety it would be totally the right thing to do to tip them.
A side note: the dogs are awful – kick them anytime you have a chance. If you don't they will nip you – just saying.
Having never spent much time about 10K feet – I have no idea how I'll fare. What do you recommend to counteract the thin oxygen?
https://www.tni.org/en/primer/coca-leaf-myths-and-reality
Rest, don't drink much Alcohol, Be respectful of how you feel and above all else be patient. We will be pushing the boundaries of comfortable but not dangerous. To really experience the Andes we have to be able to function above 15,000. This will take about 5 days. Before we go to these elevations we will have ridden below for close to that height for 10-14 hours accumulated
Will there be bike shops with some replacement parts we need? I imagine there will be in the small village of Lima (population 10 million) but what about Huaraz?
Yes Lima has some kick ass stores and a good scene. Huaraz has some great mechanics but mountain biking (last time I was there) did not support a full blown North Shore style store. We will bring with us most of the unique parts that are required to fix our bikes. As a tip to our guides we will leave a lot of this behind to help them further their business. One side note is that while in Lima (which is huge) we simply won't have the time to search out bike shops.
In terms of bikes, it seems like most of us plan to bring a 650b bike with about 160mm of travel front and rear. Based on your experience, will these be the best bikes?
For sure. If I was bike touring again I would probably go with a 26″ bike so that I could easily acquire rims and tires. But this trip is about descending and I really like the 650B format. As for travel I like the longer travel not because we are going to be sending it off jumps and hucks but because every trail is a new trail that we haven't seen before and the 6″ bikes can handle issues better than trail bikes at 5″ and steeper head angles. Every corner is a new corner and who knows what's around it. The speeds we can and will ride at are intoxicating – overload in design is a good principle to run with. Also on the peaks we are planning to ride there will be no trails. We will be open line riding and again you just don't know what's next. The trails we will be riding on are for hiking, trekking or working fields. They are not made for our bikes – bigger is better.
I know you are talking about some insane descents – 12k feet on day one and 15k eventually.  How many sets of pads are we likely to shred through?
Good question: bring 3 sets.
I've read that mineral oil is worse than DoT at altitude (because, being hydrophobic, any water is concentrated in one spot lowering the boiling point to that of water which will be lower at altitude). Has that been your experience?
I have also wondered about this. My theory is that the mineral oil is actual releasing gases in the system and that is why they need to be bled often for best performance. But really that is a theory. Is there a good DoT fluid brake? As for elevation. It for sure plays havoc on the equipment: tires, shocks and brakes.
What brakes are you bringing? What size rotors? How many pads? What other spares?
Saint 203 front, 180 rear, steel rotors (they are easy to straighten) 3 sets of pads. We will be packing a complete set of brakes – probably SLX.
I assume you'll wear a hydration pack? What sort of pack volume do you recommend and what will you bring for a 15,000 foot decent?
18l bag with 3 liters of water capacity. Some sort of spine protection. The one I have settled on is the Camelbak Kudo 18. The reviews are solid, fit is great and at a one pound penalty it offers (removable) spine protection.
Tubeless? Fresh fluid before we go or upon arrival? What rubber do you recommend? Spares for front and rear?
Tubeless for sure, fresh fluid. 2.3 tires with a strong side wall, a tread pattern you understand. There are hardly any trees so there is no loam, the conditions are hard pack and rocky. I recently got onto the Bontrager SE5. They weighed in at just under a kilo and have been amazing. Lots of guys ride High Roller IIs but frankly I think the Minion DHF run on the front and back a bit better. The High Roller is a slower tire and will likely get shredded. Specialized makes some good ones; Butcher, Purgatory GRID.
The fact that we choose to fly to Peru and holiday on our bikes makes us loaded. We should be careful to respect this and not show this off or act like assholes.
Any thoughts about carbon VS aluminum rims? Spare wheels?
I put Nobl carbon rims onto DT 240 hubs and love the combo. I see some amazing performance out of carbon rims so I am all in with carbon. Aluminum dents and if it bends it stays bent – carbon is better
I keep having nightmares about busting a rear derailleur or hanger – but what about other possible failures?
Don't hit a Llama.
Dropper posts, brake lines, linkage bolts… the list goes on. Hey the real problem is when we ride locally we ride then we put away our bike and a few days later we pull it out. By the end of the week (unless you push it) you maybe have an hour or two of descending on your bike. We will be riding for over 20-30 hours a week and the balance will be downhill. We are just not used to this and nor are our bikes. Daily we have to check these machines and fix things before they go catastrophic.
Gearing. You mentioned that if we are rolling One-by we should be thinking low so we'll be able to climb at altitude. 28 x 44 with a 650? What about the wagon wheelers?
Gotta spin. The lack of oxygen is disabling. Can you put a 20t on a 29er? I guess a 26t would be preferred. Part of why I don't like 29ers is the gearing issues (and geometry issues) but instead of blasting into some sort of debate I think the ideal arrangement for these types of trips is 2 x 11. That said I am not changing this much of my bike for this trip and will simply bias the gearing to climbing at the expense of road speed – ie. getting back from a ride. (James is riding a Scott Genius 700 LT Tuned)
My seat post is working fine. Should I take a chance and bleed it before we go?
For sure. Man these things need to be repaired often. I wonder what the fail rate actually is. Any way pack one of those lock out collars they supply in the kit and if the seat moves up and down at all now (without you pressing the lever) get it serviced
Shoes – you've mentioned that we'll often be hiking. Hiking and SPD shoes goes together like caviar and NASCAR. What do you recommend? Spare shoes and pedals?
I tested a bunch of shoes (disclaimer: I cannot ride well with flats). I tried some traditional SPDs, flat-based SPD, and then found the Giro Terraduro and the Shimano M200.
The choice was tough but in the end I think the Giro is more durable. The ratchet seems more solid and the feel more appropriate for hiking. In preparation I did plenty of hiking with my bike shouldered and they were the most solid. As a side note I did remove a bit of tread from the area in contact with the SPD XTR trail pedals as I found the friction was interfering with getting my foot off the pedal quickly. It was probably only 2 mm.
We're going to have some days that are almost entirely descending it seems. Chamois or no on those days?
I am a chamois guy. The pad helps a lot in reducing chafing and the cut of the short is very supportive
You mentioned that we should expect some rain most days. Are you bringing waterproof everything? What about winter gloves? Or just gore?
Gore everything. I will probably buy some wool mitts while there for hike-a-biking at elevation and use them as an over glove. For descending I think a winter glove could be a bit gnarly
Eyewear – goggles or just riding glasses?
#soenduro. Ryders Antifog 
I assume no full-face helmet?
Every time I wear a full face I crash.
MIPS makes sense to me and the Stego is a great fitting helmet. There are some great new helmets out in this category. The Bell Super, Specialized Ambush and so on.
Clearly for this size group and this ambitious a ride itinerary (12 days of riding over 14 days with two travel days) we need to expect the unexpected. How do we prepare for that? What about medical supplies in the event of injury?
One of the guys on the trip, Nathan VanderKuip, is a partner in Pivotal Health which is a Physic clinic. He has volunteered to be our medical team. Here is his list.
Here is what he says on Elevation:
Nathan VanderKuip – From what I understand, mild elevation illness = rest. With stronger reactions the person has to descend. Travel doc told me to use coco leaves/tea to help prevent sickness.
There is a drug called acetazolamide, which you take 2 days prior to elevation which makes altitude sickness less severe. I'm taking it with me (I've got an extra dose if you want to use it).  I plan on taking it once we get to Lima. Side effects include hand and foot tingling or numbness. In researching this, the common themes for our trip is that we're not likely at high enough elevation to get people really sick.
And this is what he is bringing for Medical supplies:
Gauze, Band aids, Tensor, Tape, Blister care, Polysporin, Sam splint, T 3's X 30, Advil, Antihistamine, Scissors, Tweezers. It's not a huge kit but I think it'll do for most of the issues we will face.  I'm assuming Julio will be bringing supplies as well.
Safety – I'd like to bring my laptop to deal with photos and help document the experience. Am I nuts?
Nope, good call. Do you have an editing suite on it ? We will have at least one Contour camera and a Gopro.
I've been lucky enough to ride in some far-off and exotic lands, but Peru takes it to the next level. And Huaraz is a 9-hr bus ride from Lima so preparation will be key. Fingers crossed that I've got it dialed and that I'm not one of the unlucky ones who can't deal with elevation.
---
Where is the most exotic place you've ridden your bike?