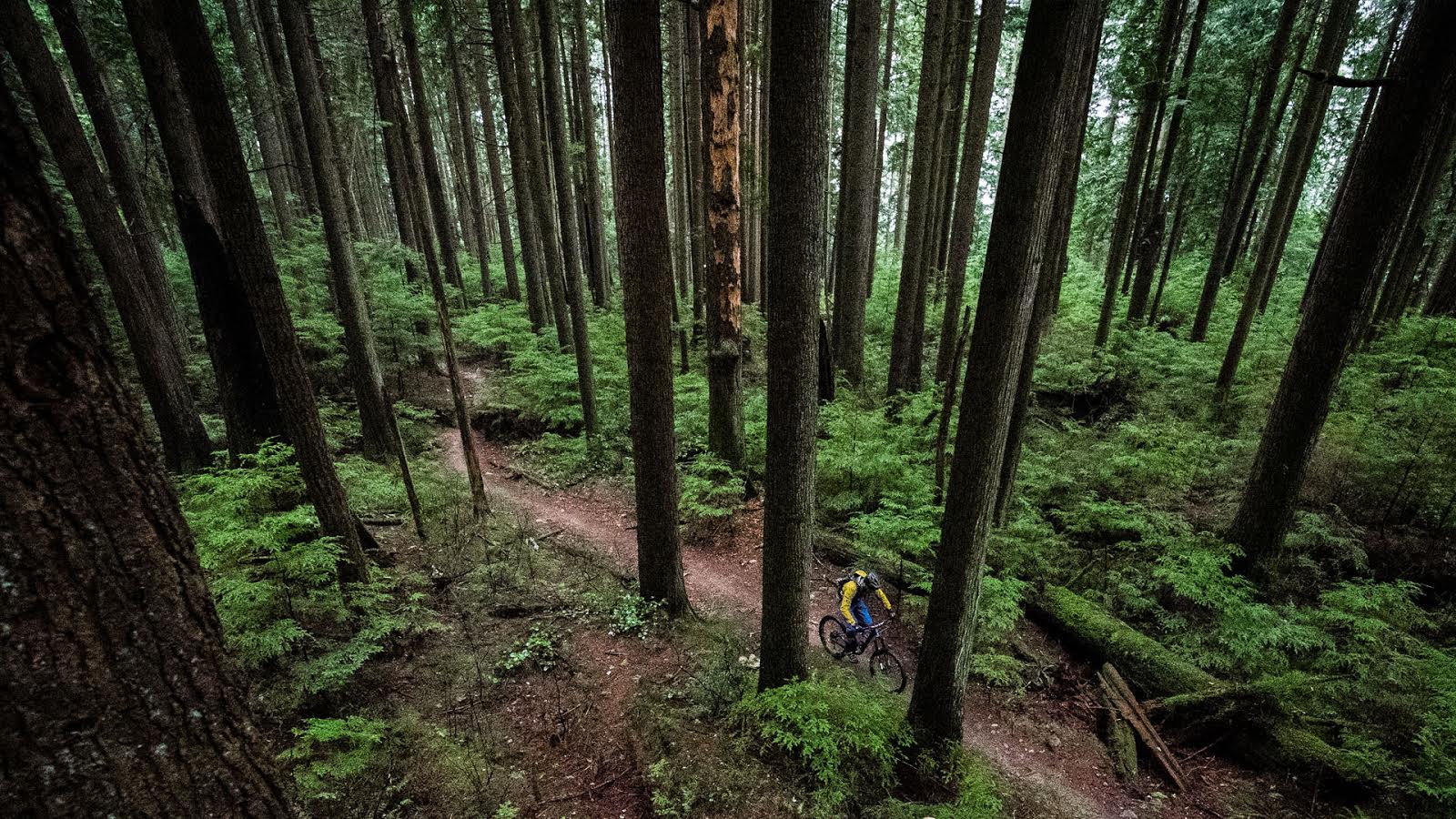 Review: Schwalbe Hans Dampf 2.35″
I was attracted to Hans from the moment he 'came out'. I was ready to come to grips with a lot of things, and Hans was exactly what I was looking for to follow the path I felt was right for me. What? I meant that I wanted a tire that would grip roots, rocks, loose and hardpack dirt, and help me hold a line through everything the North Shore would try to throw at me. Hans Dampf sounded like the perfect fit as it is labelled a jack-of-all-trades grip monster.
I may have got a little carried away: both my trail bike and downhill bike received a full complement of Hans, 2.35" in size, which is (unfortunately) the only size Hans comes in for 26" and 29" sizes. In both cases, it was Trailstar front and Pacestar rear compounds. The 26×2.35″ Evo Snakeskin seen here weighs in at a svelte 765 grams – very light for its class. Since those words may quite likely mean nothing to you, this would be a good time to discuss Schwalbe's compound naming convention along with the other specifications separating one tire from another.
On the tire there are four squares, each of which states one variable. One is for whether it is the entry-level 'Performance Line' or the higher end 'Evolution Line'. One is for tire compound and the choices are Vertstar, Trailstar, and Pacestar (from softest to hardest) for the 'Evolution' line. Another is for the casing construction – Snakeskin for lighter duty with some level of protection, Super Gravity is their lighter weight DH casing, ideal for Enduro or light DH. The final square states that the tire is 'TL Ready', meaning it can be run tubeless provided you use the sealing goo. This is a very comprehensive specification that will typically confuse and annoy the average rider, while satisfying an engineer such as myself greatly.
On to the ride itself: I've been quite satisfied with these tires but I have found their limitations. For one, the Snakeskin is most certainly not sufficient for Whistler Bike Park use. I suffered 4 flats in 2 rides, even at 30 psi. One of them was a front flat. The Super Gravity casing sounds perfect for the weight-weenie park rider such as myself, though I have yet to try them.
The side knobs are a weak point of the tire for me as well; they are not well supported and the transition knobs prevent the side knobs from being able to get positive bite in some situations. Also, the side knobs are the first to go as the tire wears due to the massive flexing they experience in cornering. One last small quibble: the 2.35" size is big – bigger than a 2.5" Maxxis – and it's overkill for a lot of riding that the Hans Dampf excels in. I ran the 29" version on my previous bike and it felt clownishly large for my small frame, but it was the only Trailstar compound option from Schwalbe. A lighter 2.25" version would make much more sense for the 29" size and I'm sure would appeal to those who enjoy a 2.35" Minion.
On the bright side though, I have been extremely happy with the Trailstar / Pacestar compound combo for giving plenty of grip and predictability in all conditions, from soggy winter riding to loose and punched out late summer laps. The upside of the extremely flexible outer knobs is that when the tire loses traction, it does so predictably. In the two years I have had a Hans up front, not once have I lost the front end so quickly I couldn't react. It is easy for me to recommend these tires as I plan to continue to use them for everything but DH use.
---
Moving towards winter is Hans in the category of tires you'll be riding, or do you like to slip and slide in the wet?