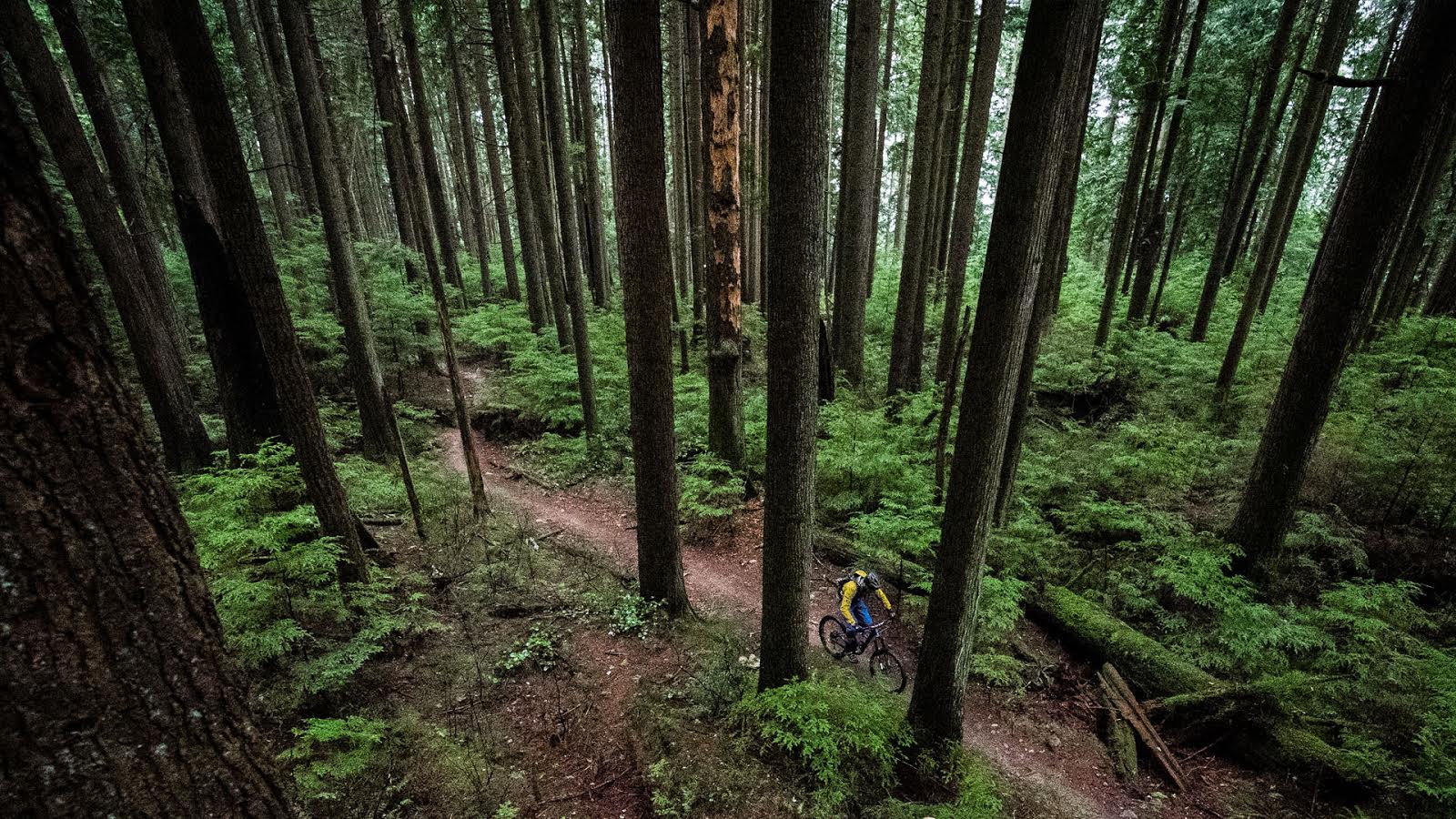 BC Bike Race 2014
The 8th edition of the BC Bike Race wrapped up this weekend in Whistler, and once again 600 ambitious riders were treated to 7 days of racing on some of the world's greatest MTB trails. From the opening stage which saw the race return to Vancouver's North Shore for the first time in 4 years, to stages in Cumberland, Powell River, the Sunshine Coast towns of Earls Cove, Sechelt, and Langdale, and the final two days in Squamish and Whistler, BCBR once again delivered a feast of brown pow amidst the paradise of granite and cedar that defines BC's coastal trails.
Videos from the other 6 days of racing can be found on the BC Bike Race Videos Page.
Racers waged two-wheeled warfare over the course of 304 kilometers and 8,700 meters of climbing. In contrast to most MTB stage races, the BC Bike Race is run almost exclusively on singletrack, making it the world's most distilled mountain bike race.
Open Solo Category
In the end, the Men's Open Solo category was won by Canadian and Sunshine Coast local Kris Sneddon (Kona) edged out two Americans: his Kona teammate Spencer Paxson finished in 2nd, followed by Tristan Uhl (787 Racing) in 3rd place. On the Women's side, Lea Davison (Specialized Bicycles) narrowly beat Canadian Wendy Simms (Kona Racing) and Sonya Looney (Topeak Ergon) rounded out 3rd place.
Teams of 2 Open Men
1. Greg Day and Quinn Moberg (Rocky Mountain Bicycles)
2. Joerg Franke and Ruben Way (Bike4Life)
3. Samuel Kummrow and Aart Van Kooy (Bike Barn/Jakroo)
Teams of 2 Open Women
1. Catharine Pendrel and Maghalie Rochette (LUNA Chix)
2. Lesley Tomlinson and Gretchen Reeves (TaG Team)
3. Mary Jowett and Lisa Savage (Golden Bay Kayaks NZ)
Enduro Men
1. Andreas Hestler (Rocky Mountain Bicycles)
2. Jeff Beeston (Trail Bicycles)
3. Logan Wetzel (Transition Bikes)
Enduro Women
1. Catharine Pendrel (LUNA Chix)
2. Wendy Simms (Kona Racing)
3. Emilie Thy (Dodge City Cycles)
---
If the BC Bike Race isn't on your bucket list, it should be.