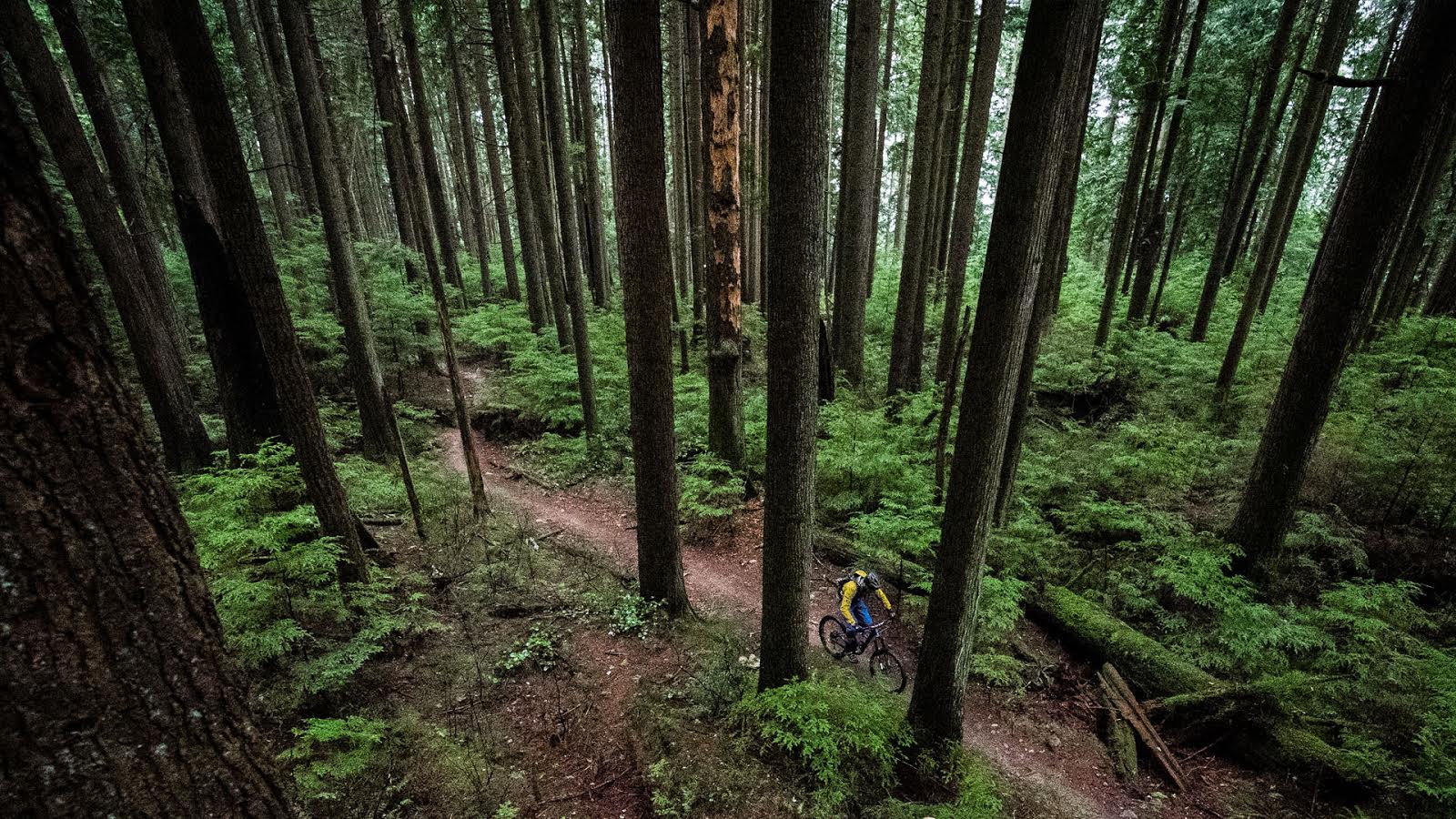 Trek Scratch Ridden
We journalists weren't allowed to ride the brand new 170mm rear travel Trek Scratch at Interbike.  We'll sample it towards the end of October in Moab – so I'm not complaining – but I still wanted to get some impressions.  Local Trek dealer James Wilson – proprietor of Obsession: Bikes here in North Van – was happy to tease us with his impressions of the bike.  We're not trying to pass this off as an unbiased, completely neutral account, James sells these bikes after all, but his ability to sniff a good bike out a stable of lemons is legendary.  Here's what he thought about the bike Trek says has " the skin of a Session with the soul of a Remedy."
---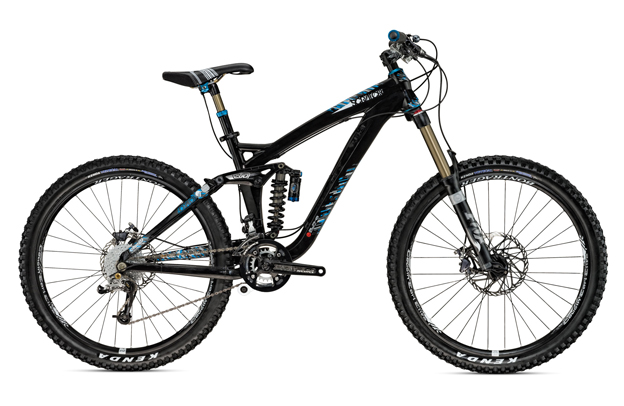 The Scratch 9 is the top of the line coil version.
Hey Cam and Pete , did you get a chance to ride the Trek Scratch at the Dirt Demo in Bootleg ?  What a ride! 

I've kicking around at these shows since Interbike was in Anaheim and I am not often blown away.  It was not too long ago we had to cross our fingers an hope that the new years crop of fullies wouldn't blow up (literally). We would be really lucky if a new design could make it through at least one season. Through this exercise I learned that if the Demo Bikes at the demo don't have it – don't buy them.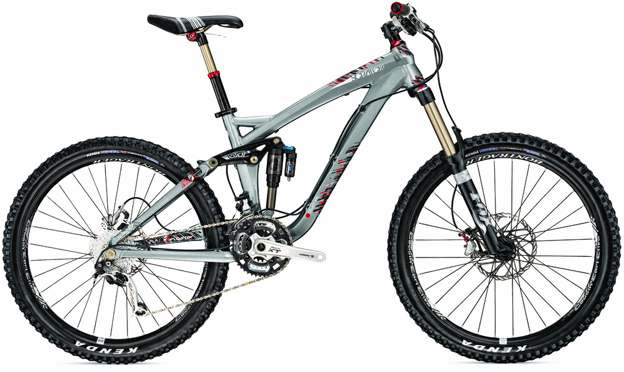 The Scratch 8 Air is the lightweight champ in the line.
The Trek Scratch was one of the bikes that rode perfectly. The BB height , head angle options (yes options 66 or 66.5 degrees) and chain stay length lead to flawless handling. The model I rode was set with coil springs and in spite of the associated weight it just rolled up the loose gravel road at Bootleg Canyon like a 28 lb XC bike. In fact while riding in the middle ring Andrew Shandro (from Trek Design team) and I were able to have a decent conversation about the purpose of the bike. We both believe that for a bike to be truly considered a trail bike it must climb well.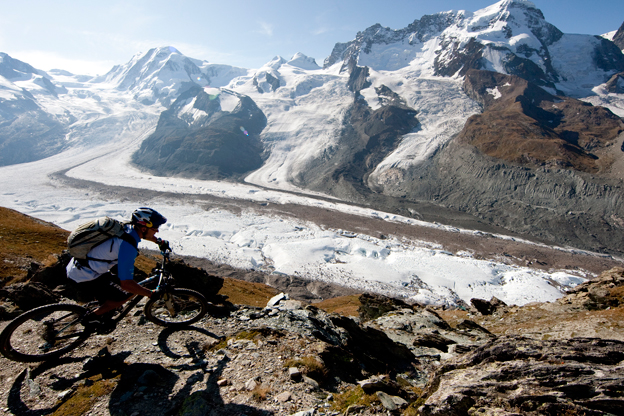 Rene Wildhaber putting the Scratch through its paces in the Alps…
What goes up , must come down and this bike was a star at descending. It took about two turns to fiqure the bike out and though it was difficult to stay with Shandro (let's get real), I felt at home on this rig. No pedal hits on rocks, no sag on short burst climbs and loads of travel for the hits. Carving through the Gulches was a dream. This bike, like the whole Trek fully Line is equipped with ABP and the Full Floater mount for the shock. The bike's braking response was on the money with no shuddering or skipping. And when I did "send it" the landings were smooth from impact to exit.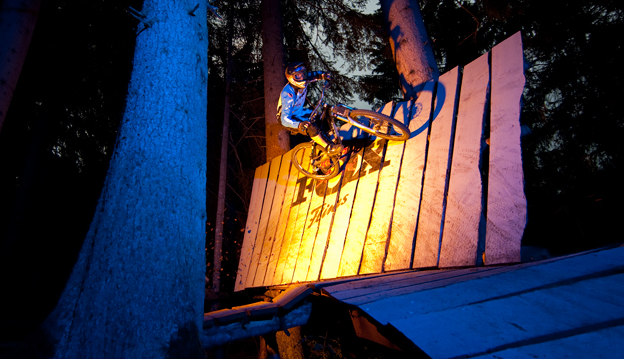 and in bike parks.
We will have 4 choices for this bike: two with air suspension and two with coils. This is great for the customer trying to find their perfect ride.
I think your readers are going to want to know about this bike – get one asap!!
Let's get out riding this weekend!!
Click here for more on the Scratch or here if you have something to say about the bikes.