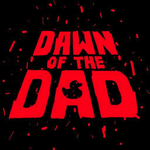 Posts: 60
Joined: Feb. 24, 2017
DMR v-twin when running clips. Similar dimensions to a Mallet, with the SPD interface.
When I find a shoe
/that I'm willing to pay for
/with a deep enough cleat pocket that the tread can rest on the pins like a flat 
/and a soft enough shank to feel like a flat shoe 
I will have found the grail - a combo that feels like flats, but never blows a foot. As per Hepcat.