continued...
Regarding the leap of faith that I took in choosing such a different geometry from the Honzo, I really wanted to try something new in every way, to avoid as much overlap as possible. The Honzo Ti might not have the best of reputations among the Ti frames, but I love it dearly and have no plans of parting with it.
Obviously, as we are posting here below the ESD article, in theory it was a very close competitor to the Hawk (sliding dropouts obviously an advantage for the ESD, while the made in BC tag is a plus for the Hawk), but the availability here in central Europe is bordering on non-existant for both. I have not seen any ESD framesets on sale anywhere on the continent's online shops, and there are hardly any complete builds listed as shipping. And as the same usually goes for Chromag frames, I knew it was an exceptional opportunity when my frame was posted, so I pulled the trigger.
Finally, some pics to compensate for the lengthy chitchat: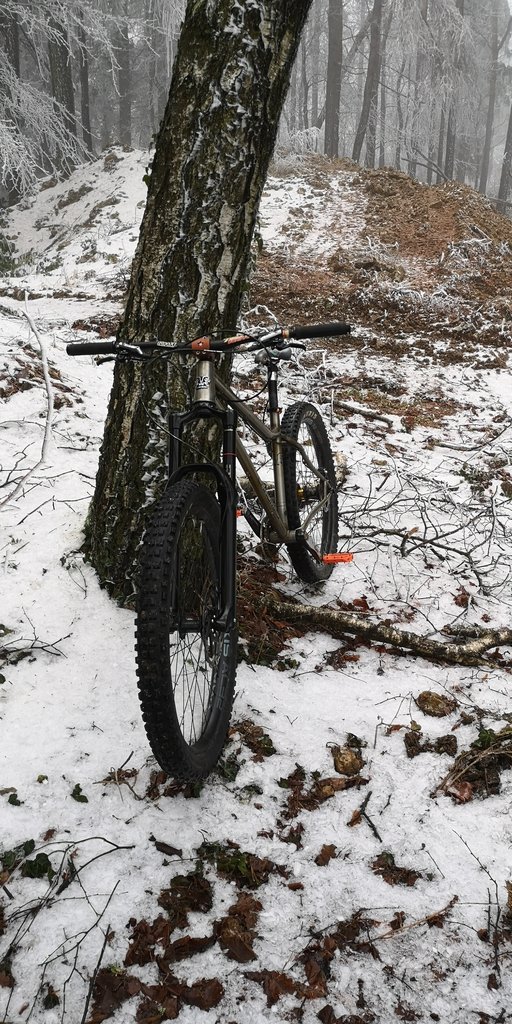 Thanks again for sharing your thoughts, I'm very much looking forward for the 2nd Part!
Take care and stay healthy!
Reini