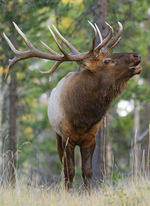 Posts: 97
Joined: Feb. 24, 2017
Posted by: FLATCH

Posted by: RAHrider

That's really sad news. It's always worth a good attempt at resuscitation even if things look bad. I've seen people arrest on the side of mountains and survive due to excellent cpr. Too bad this guy wasn't found a bit earlier. My heart goes out to his loved ones.

Just to tag along with what RAH said, don't be intimidated, even bad cpr is better than none. Speaking as a guy with a pacemaker that does linger in the back of my mind a lot, especially when I'm solo.
Agreed and it is also a good idea to learn how to do it properly. I had a paramedic teach me in the military and I was surprised how much force you are supposed to use. That and going to the beat of Staying Alive. Could save someone's life some day!