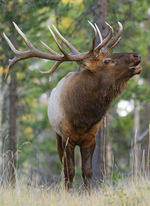 Posts: 65
Joined: Feb. 24, 2017
Posted by: shoreboy

Posted by: bux-bux

Posted by: kavurider

The implosion in the comment section is something to behold right now.

At least here in the US it is definitely not a fringe sport. Mountain biking has been assimilated into the group of "lifestyle" sports.

I lost interest in PB's articles a while ago, I just hope their buy/sell doesn't go away, although I am pretty sure it can't keep existing in it's current form after this acquisition.

What do you mean by implosion?

im·plo·sion

/imˈplōZHən/

Learn to pronounce

noun

an instance of something collapsing violently inward.

"the PB comments section undergoes a violent implosion caused by fear of the Outside paywall"

a sudden failure or collapse of an organization or system.

"the free content found on PB may soon undergo an implosion"
Thank you! Perfect.