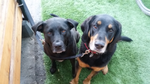 Posts: 1,015
Joined: Feb. 26, 2015
Posted by: shoreboy

Posted by: Brocklanders

Took them 6 hours to do the 7.5 km hike to the top? That's uber slow. 48 mins per km, were they crawling?

Weak, crying to the media, entitlement to the max. Hope the selfies at the top received lots of likes. That's what really counts.

Average time is 3-4 hrs apparently (I havent hiked it). They encountered snow and less than ideal conditions so 6 isnt out of the question. Im not defending their choices, but I can see how it might take that long. S2S gondola admitted they have a punitive fee for downloading hikers after closing time to discourage late comers from abusing the system. Its not as if they refused to pay.  The ATM at the top was not functioning, and they were told they were not allowed to pay at the bottom when they downloaded.  Again, they were ill prepared and were not planning to hike back down and both parties deserve some blame, but S2S gondola messed up on this one in my opinion.
Average time on trail head maps is the slowest of slow. Haines valley map at headwaters is 6 hours. A good hiker can do it in half that. I think it took me 2 hours to do the chief last time, and we were going slow due to the group dynamic. 
I am guessing when these two dorks showed up to the gondy way late, an hour was it? They were acting like assholes to the staff, probably deserved the treatment they received. Don't think we have the full story here. Just don't buy it, sorry.