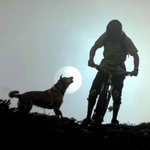 Posts: 380
Joined: Feb. 16, 2013
Posted by: andy-eunson

Posted by: Hepcat

NOT WHEN YOU PUT IT DERAILLEUR SIDE DOWN. 

THE HORROR.

It could be worse. The bike could be upside down.
What's wrong with upside down? I often do that while resting pre-descent style, it help lube the fork bushings and seals for extra smooth action.