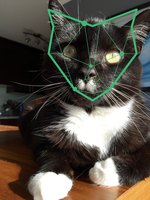 Posts: 914
Joined: Jan. 31, 2005
Posted by: craw

Posted by: silverbansheebike

Posted by: SixZeroSixOne

Well, there's One less e-bike on the Shore now...

Yikes! Hope the damage wasn't too bad. Thankfully it happened not on the trail, but I think most battery fires are when charging, if i remember from a few pages back.

Some of the commuter ebikes are absurdly cheap so I think we can reasonably expect stuff like this to start happening more often.
It's weird to reply to myself but here we go. Check out this video of a bike with a cheap aftermarket ebike conversion kit on fire.
https://www.reddit.com/r/MTB/comments/uava47/ebike_caught_on_fire/