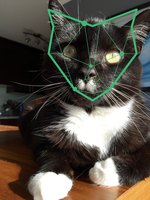 Posts: 914
Joined: Jan. 31, 2005
Posted by: skooks

What do you guys think about the value proposition of a Ti vs steel hardtail frame? I'm not planning to buy one so this is just a thought experiment. A couple of friends have Ti frames and they are gorgeous and definitely lighter than my CroMo frame, but probably around 3x more $$. I love the way my steel bike rides and have never regretted getting it. If you were buying a new hardtail would you consider going Ti? If so why?
This is where I quietly suggest waltlytitanium.com. They're made in China to your exact spec. You pick tubing diameter, wall thickness, geometry, everything. And in about two months and $1000USD your frame arrives. I have two and they're amazing. Plus they're cheap enough that if you don't fully nail the configuration you can just buy another one are are still paying barely half of what a ti frame from anyone else would cost.
Also recognize that most brands' ti frame are not made in north america and those that are are even more expensive. Waltly is one of the places many brands turn to do do their ti fabrication so why not just skip that brand's logo on your frame?