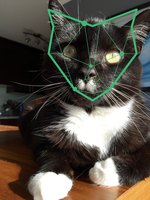 Posts: 565
Joined: Jan. 31, 2005
Posted by: Xorrox

After face planting full force into a log in my first year back riding, I've been on removable chin bar helmets since then.  (Fortunately there was 6" of hard snow on the log so all I got was snow / ice rash!).  So far I've been on the Bell 2R, Bell 3R and Bell Super DH. 

I retired the 2R after the first year due to several bigger hits that left dents. The fit on the 3R was best but I cracked the chin  bar going OTB onto a bunch of rocks on a wet winter night ride.  It saved my face but my jaw was a little sore because when it cracked the whole chin bar pushed into my face.  I didn't actually notice it was cracked until I was inspecting it back home. I still use the helmet for riding around town or on mellow rides with the family because it is so comfortable.

I'm now riding with the Bell Super DH.  Fortunately I have not tested it too hard yet but it's taken a few small hits no problem, including one face plant into a rotten log recently.  It is kind of big and less well ventilated than the 3R but I don't really notice that much.  My biggest complaint is that with its extra weight it kind of flops around on my head when the chin bar is not attached if I decide to ride down without the chin bar on.
I found it hard to get on with the Bell 2R helmets because of how the helmet sat different on the head depending on whether you had the chin bar attached. I like to get my helmet set up and then just wear it. The Bell required one set of strap fit for full face mode and another for half-lid mode. The Switchblade didn't require that. You put that on and it stays on, the same way, whether the chin bar is on or not.