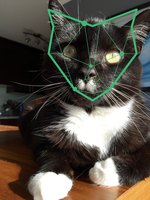 Posts: 901
Joined: Jan. 31, 2005
Posted by: RAHrider

That bike looks sweet craw. The drop from saddle to bars is insane. Who makes the frame?

The steel norco is really nice as well.

This new Chinese factory direct frame is weird. Super flexible around the headtube/top tube while being relatively stiff around the bottom bracket. At first I found all the flex concerning. If you torque on the bars the whole front end twists a fair bit. Once I get on trails though, it really hugs the ground around corners. My theory is that when you turn the bike, the flex works like a bit of suspension keeping the front wheel in contact rather than bouncing on bumps. It's got me thinking about the positive attributes of a flexy frame that I might have overlooked in the age of super stiff carbon bikes with oodles of suspension.
Mine was made by https://waltlytitanium.com/. I think I'll make a fresh one soon with a further 1cm of reach and bigger top and down tubes and lose the rocker dropouts (sorry Andrew). I'll return this one to SS/city duty.
I've got pretty long arms so that saddle-bar height difference isn't as extreme as it looks.
I think on these bikes a little controlled flex is nice.