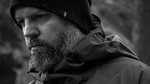 Posts: 3,230
Joined: Feb. 24, 2017
Please sticky
A few friends of mine and I are doing the ride to conquer cancer this year and as part of our fund-raising activities we are putting on a slideshow at the Alibi Room on May 17th at 7pm.
Admission is free but there will be a 50/50 draw and silent auction with some amazing contributions from Sugoi, The Vancouver Bike Gallery and Momentum Watches.
We couldn't do this without the support of the Alibi Room and our contributing photographers Blake Jorgenson, Jordan Manley, Dan Barham and Tim Zimmerman. Thanks Guys!
Flyer:

RSVP on Facebook and more auction details:
http://on.fb.me/lRJrWQ