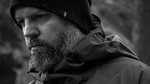 Posts: 3,230
Joined: Feb. 24, 2017
I read the article off the front page and for the first time noticed that the articles now have comments below them. I quite honestly would rather they didn't because the inane BBS chatter is lame.
The problem with this article is there is no sarcasm font and Matthews obviously wrote this article while he had his tongue placed firmly in his cheek.
People on the Internet get their knickers in a twist way too easy. BUT I bet there is helmet cam footage of that somewhere too.