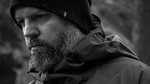 Posts: 3,230
Joined: Feb. 24, 2017
I wear glasses when riding and I'm always trying different brands as I am constantly on the hunt for fog proof glasses. I've had a pair of these for a little while and I've jotted down some quick thoughts from first impressions to a conclusion down below:
Caliber Anti-fog Traction
First impressions:
• Industrial design is a subjective matter but overall I liked the semi-wrap around shield and the general aesthetics which are definitely skewed more towards function over fashion. They were even black.
• The build quality of the frame seemed stout and comparable to Smith frames that I have tried recently for NSMB.
Fit:
• Fit well with Smith Forefront and TLD A1
• I found that my field of view was pretty good given a heavy frame
• Maybe it is the shape of my melon but they didn't stay hooked over my ears very well. A quick shake of my head and they slipped down my nose fairly easily.
• Nose piece seemed to be designed for someone with a very broad nose. I don't have a large schnoz but it is definitely not flat or small. An articulated nose piece or more heavily dimpled nose piece would be a nice solve here.
On trail:
• I found myself constantly pushing the glasses back into place even on smooth trails.
• Hydrophobic qualities worked as advertised for the first month but soon after they definitely did not fear condensation or fog when the weather changed from damp to dank.
• I am a glasses wearer and the biggest issue for me was Optical distortion. Unless I was staring straight ahead I got massive headaches. Given that they kept slipping down my nose I was constantly removing them to shake out the cobwebs are pushing them back up my nose.
• Lenses became scratched and beat up within a months use which attracted more contaminates and fog. I always use the cloth bag so assume it was from constantly adjusting the glasses on my face and wiping out the fog.
Overall:
I can't recommend these due to fit and optical distortion.