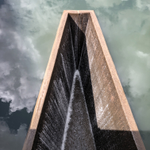 Posts: 1
Joined: June 12, 2017
Excellent review, thanks for taking the time! I particularly appreciate the assembly notes.
I've made a worksheet of a potential build that brings the bike just under 27 pounds, though the bigger question is whether to go full-29 or take the plunge to a 69er.* How much flexibility did you have on the color scheme and logos?
I just realized the 34T thing could be a problem with a 69er. I run 32T with a 29x2.5" and a 10-42. If I downsize to 27.5 in the back, the ring has to come up to 32 to keep the top end. Hmm.