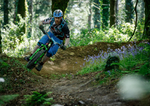 Posts: 1
Joined: June 5, 2017
1. What bike(s) and fork(s) do you currently own or ride? And/or: what bike would you bolt your Auron test fork onto?
Radon Swoop 200 9.0
FORK: Fox 40 Performance elite
Shock: Fox DHX2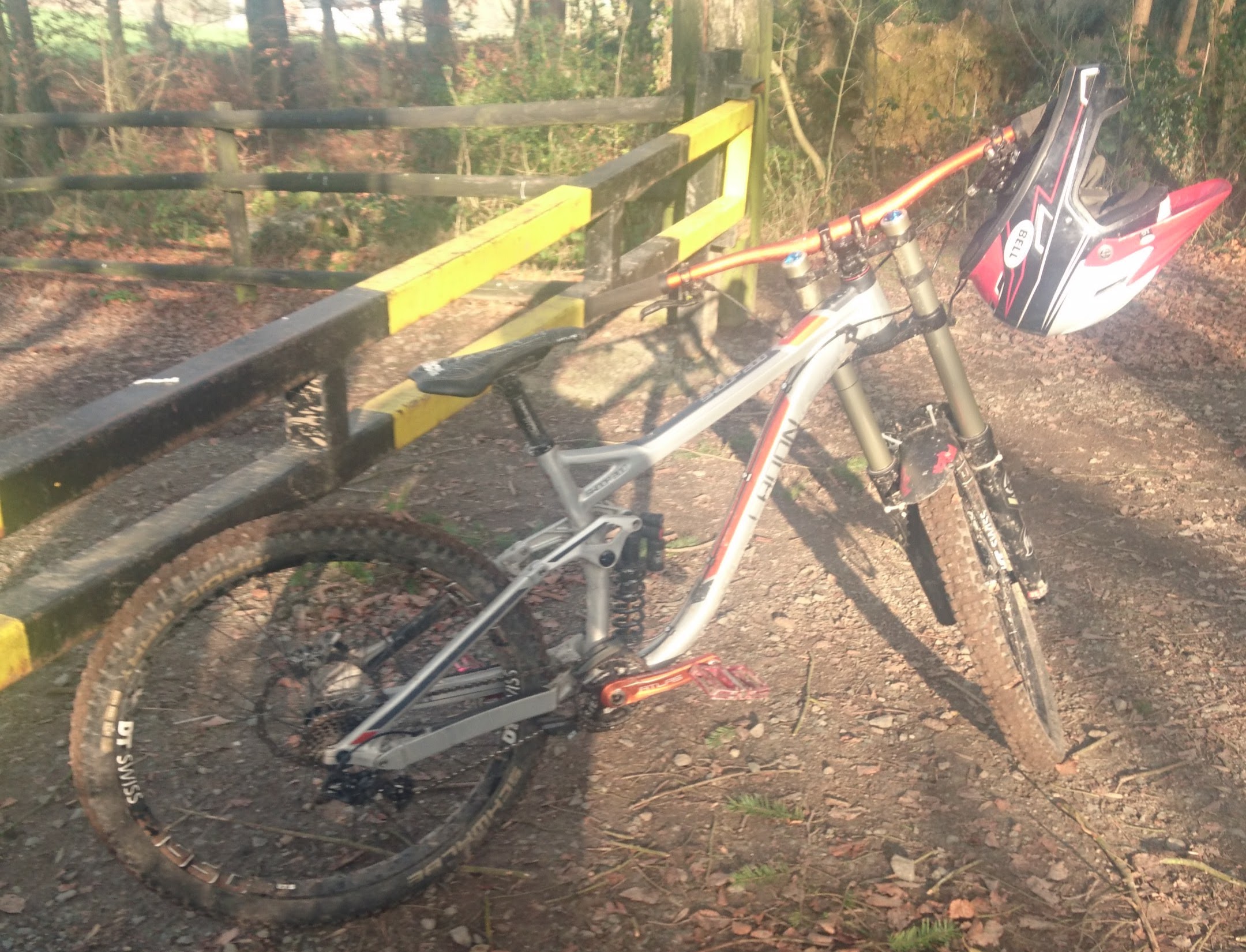 Cube Stereo 160mm HPA (Test Bike)
FORK: DVO Diamond 160mm
Shock: Fox Float X
Bike pictured below in its element with Irish muck!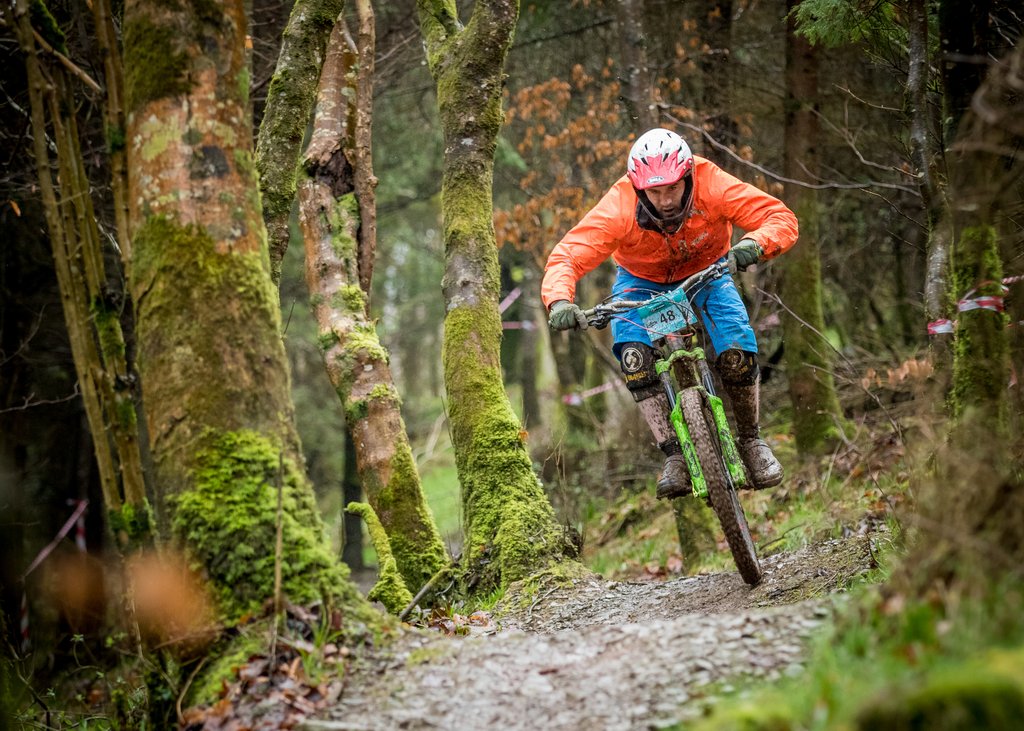 2. Have you had experience with an SR Suntour product in the past, or do you currently own any?
FIRST BIKE: A GT Agressor hardtail that had a 120mm SR Suntour Epicon fork on it. I rode this bike for a year and a half with the fork. Unfortunately I do not remember the name of it. It was an air sprung fork that I upgraded the bike to. It had a 15mm axle and changed my mind about mountain biking. Prior to installing the SR Suntour fork it had a coil 100mm OEM fork, possibly rockshox brand. With the SR Suntour fork installed I caught the bug and was ecstatic about mountain biking. I don't have this bike anymore. I sold it to my cousin who still has it. The fork is still going strong. Pictured below.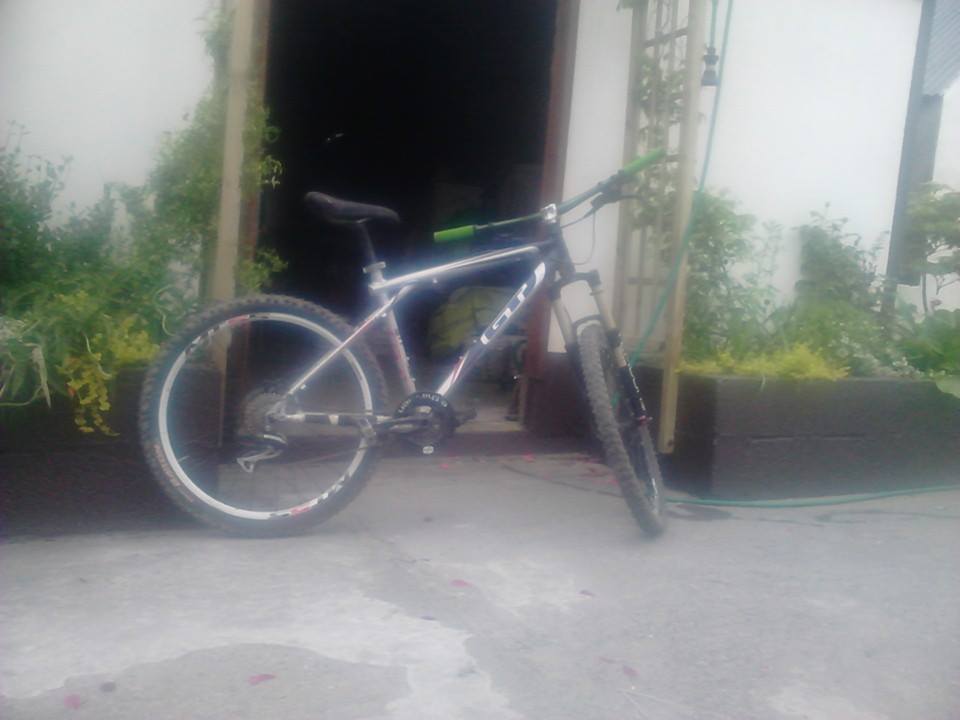 3. How would you describe your current level of comfort with setting up suspension, modifying settings, etc?* Beginner (someone else set it up for me, I just ride it), Intermediate (I can set my own sag and play around with settings occasionally), Advanced (I can service and maintain a fork, understand the innards, and am competent and comfortable setting up suspension for a variety of different applications).
Intermediate to advanced.
I ride with 30% SAG on the rear shock and 20%-25% SAG on the front.
After a few runs through the farmyard with a wide flat turn onto a rough roadway to get a base tune with the rebound and low speed compression I'll go to my local trails to fine tune the settings. With high speed rebound I find I have to ride bigger, rougher and faster tracks to dial it in properly.
I change my rebound for wet days/tracks so I can have a little bit more traction and I will increase my low speed compression slightly for flatter, faster tracks that don't have me weighting and unweighting the bike in steep awkward technical sections and corners.
I service the lowers and change wiper seals but don't have the workshop to open up dampers to service them in a clean efficient manner.
*Remember, even a newbie with respect to suspension set-up can be a good candidate for this program, if we feel you'll do a good job of communicating the process of setting up, riding, and learning to play around with suspension settings and sharing your thoughts with the forum.
4. Are you currently considering a fork upgrade for your bike? If so, what forks are/were you contemplating?
Long term I would be considering a Fox 36 but only if I had one "do it all bike". Although, after trying the Diamond I would be tempted to try the Manitou Mattoc Pro 2. I haven't seen any in depth reviews of it yet though. Saying that, I am still very found of my Diamonds.
5. Do you usually buy and sell bikes as a whole, or do you like to upgrade a bike bit by bit, as necessary?
I do both! I buy bikes as a whole and change components that might need upgrading if I feel the need to. I wouldn't keep upgrading a bike as I think it would be more expensive in the long run with all the new standards and wheel changes, which makes me a little sad but my priority is going fast and having fun on a bike more so than having the sickest looking chopper at the start gate.
6. Most importantly: Provide an example of a mini review: select any component (new or old, whether you own it or not) and provide a short review (~300 words), making sure to cover things like performance, design, value, durability, etc. Your review can be a combination of words, photos, and video - just make sure you give us an idea of your ability to do the job. Things like spelling and grammar count, as well as the quality of the photos and video. They don't have to be 'bangers' but take a bit of time and make your content compelling and informative.
DVO Diamond 160mm
Purchased May 2016
Initial setup:
Air Spring Pressure: 130 PSI (125 PSI recommended for my weight)
OTT 6 full revolutions
Rebound 7 from fully open
Low speed compression: 2 Clicks from fully open
High Speed Compression: 6 clicks from fully open
"Riding with the DVO Diamonds I have learned more about setting it up suspension correctly and having fun"
Initial Riding Impressions:
I went to my local trails with the recommended settings from DVO's website, DVO Diamond Setup, with 10 extra PSI in the air spring. I quickly learned that this was a mistake. After 20 mins of riding I felt I had too much air in the fork so I dropped back the air spring back to 120 PSI and went back up and rode the trails again. I "dropped in" to the trail and pedaled up to speed for the first flat turn. I felt like I didn't need to brake so I didn't. I tucked between two trees on the apex of the flat corner with no hiccups. The bike had come alive! Both the bike and I wanted more speed! I pumped through the beginning of the trail and just kept getting more speed than I was not used to. I braked hard before dropping into the steeper section and at that point I knew I had made a mistake by hitting the brake so hard. The forks just railed the steep banked rocky turn and sent me straight for the off camber line which would launch me straight to the end of the valley. The Diamonds had just redefined my interpretation of an off camber line by a whole foot and a half. The previous line I took I had to turn left a little before entering it but with the DVO Diamonds I just went straight through!
Lovely Sunny Race day in May just before the EWS. Great day for photos, not so great for racing. Great day to finish with a beer!
Things I didn't like;
The low speed compression clicks seemed to jump too much between clicks. I was always switching between 1 to 3 never knowing which to stay on. I believe newer forks from mid 2016 onwards have a newer tune.
Also my crowns had the paint defect which are being warrantied with no hassle from DVO
UPDATE: Racing the EWS Rnd 4: Wicklow Ireland.
Throughout practice on the stages I was able to take daring lines I would usually find difficult to execute. Off camber lines with roots were a norm for me to hit and ride with ease, usually I attempt these but I never have the grip or control to get onto them. With the DVO these were hard not to take!
I was able to take lines I had looked at whilst walking the track which I never did before! My front wheel stayed glued to the ground on off camber turns while my back wheel wanted to go off line and ride another stage!
Conclusion:
This is an amazing feature in my life! I am surprised by them every time I go out on my bike! The OTT adjustment really gives you that "Dialed in" feeling to make the fork in tune for your riding and what you want from a fork and bike. The Diamonds give so much more confidence in the wet you ride the trails like their dry, minus the puddles you dodge. For the price and the awesome color scheme I would really recommend this fork!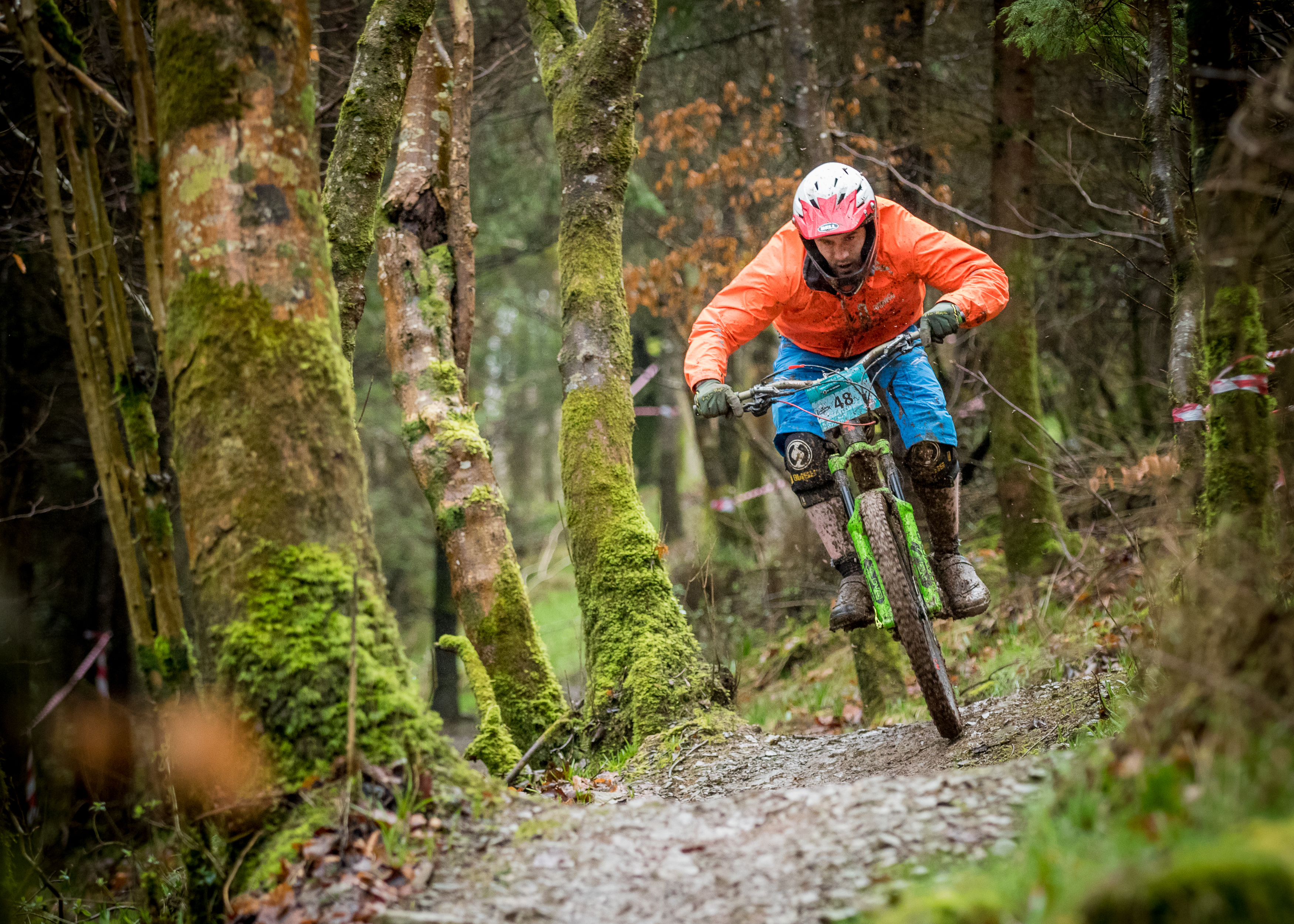 Pictured above: First race of 2017, a one day enduro which put a huge smile on my face getting mucky and sideways. The €1000 price is well worth it compared to other forks that are more expensive and not as tuneable or as good performance wise.
Eligibility requirements:
You must be able to test the product and update your observations on a regular basis - a minimum would be a few rides one update every week, but updates can include answering questions that other BB members have, or posting photos/video of the test product in action, or a few fresh words to describe how you're getting along with your fork. That is the minimum. Remember that we will consider your past review contributions when picking testers for future reviews.
Gladly, I think this would help progress and help the review become less biased and more true!
You must not have conflicts of interest, whether they are related to sponsorship or employment. If in doubt, feel free to send me a PM or an email - pete at nsmb.com.
N/A
You must be a currently active BB member or become one - it won't be held against you if you're new to the community, as long as we can see that you intend to contribute and be active. 'Active' means you have made a minimum of 20 posts in the last month.
I have newly signed up. I am actually enjoying it here. Especially Uncle Dave!!