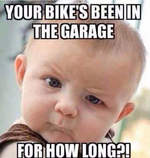 Posts: 109
Joined: Nov. 24, 2008
Posted by: FlipFantasia

stoked to hear you had a nice time, I've been involved in pretty much the whole process, from idea concept, planning, consultations, approvals, construction, etc..lots of others too though, literally all board members and a lot of past board members! It's definitely been a trip and we've learned a lot to apply moving forward on further development!
Kudos to all involved in that. My son and I rode it last week and it was incredibly impressive. I'll be making a donation to WORCA. Is the plan for With A Twist and Happy Hour to connect to anything? Didn't take either but looks like they dead end now?