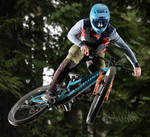 Posts: 51
Joined: Dec. 4, 2017
Posted by: nickel

Rumors of not opening are wild fabrications, I have heard nothing but positive rumblings for the summer. Extended play is on the table but as with so many things, it hinges on non-local decisions. 

Summer 21 is looking great.
Perfect. Excited to get a full season this year. Last year, the trail crew did an amazing job, and made it a great season, even considering the screwed up year.
To Shoreboy, I don't want to be a dick, but here is some data for cases and vaccination: https://www.quiverquant.com/sources/covid/CANADA
Cases are relatively flat, vaccinations are up like crazy.