WBP 2022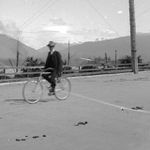 Posts: 125
Joined: Aug. 11, 2015
Some trails are staying open in Fitz I thought eh?
Stuff on the outside edges of the zone, EZ Does It and Crank it Up shouldn't be a problem.
Possibly a temp entrance to A-Line skipping the whole first section hopefully. But trails like B-Line, Schleyer, Canadian Open you'd have to think will be out for this season.
Will be good to see a 2023 trail map and we'll get to know.
I'm wondering what will happen with the lineup area. Will the Fitz lineup area be used as an extension of the Gondola lineup or all be a construction compound. During Crankworx that area will be wild !!