is Whistler gangland
Posts: 1524
Joined: July 11, 2014
I'm just a weekend warrior but I second ReductiMat, you don't have to interact with these losers unless you work at a nightclub or go to a nightclub. You may see them wandering around the village during the day or evening but they are easy to ignore. Also I think there are less of the younger ones that cause the most trouble since the town has brought in whatever festival happens on May long (and jacked up hotel costs). Just go to the pubs, ride your bike and skis.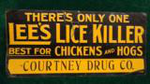 Posts: 1782
Joined: May 23, 2006
Posted by: Endur-Bro

Posted by: tungsten

Plural sex?

DP
I think you're dreamin'.

Posts: 5592
Joined: April 10, 2005
You won't find them early morning. These are late night people. Ran into a bunch of them one year at the Listel. They were checking out & were extremely rude to all around them.