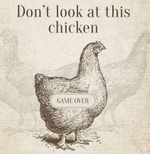 Posts: 2298
Joined: Nov. 23, 2002
So a 3hr drive from Van to get there, a 2hr? pedal to the top or a part way shuttle and then a 30-60min? retrieval at the end. Full day just to do that one ride plus a crazy descent at the end of the ridge.
Worth it?
Opinion is the lowest form of intelligence. It requires no accountability, no understanding.
The highest form of knowledge is empathy, for it requires us to suspend our egos and live
in another's world. ~ Bill Bullard
Last edited by:
syncro
on Sept. 10, 2021, 2:50 p.m., edited 2 times in total.