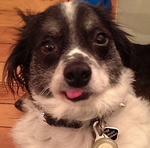 Posts: 2658
Joined: Nov. 23, 2002
I'm the original poster. The oed definition of vandalism is
'Action involving deliberate destruction of or damage to public or private property'. I think permanently damaging a piece of nature to avoid getting wet is a bit much. It's the shore. It rains. You get wet.
I like trail builders. I like trails. I have even worked on a few in my day. I guess we will have to agree to disagree when trail building crosses a line from working with the surroundings to permanently changing it due to the current flavour or whim of whoever holds the hammer.
I like Pete too. Doesn't mean I have to agree with everything he does.
this is a sensible post and i tend to agree that chiseling out the rock for drainage is a bit much. it's not like you stay perfectly dry and clean riding at this time of year.
sounds like the log ride had seen better days though and needed to be removed.
Opinion is the lowest form of intelligence. It requires no accountability, no understanding.
The highest form of knowledge is empathy, for it requires us to suspend our egos and live
in another's world. ~ Bill Bullard