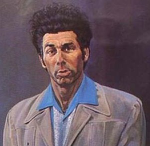 Posts: 243
Joined: Nov. 23, 2002
salvation mini trail day Sat Aug 8, 1pm start from old buck parking lot, possibly earlier (will post later 2nite). same deal as last time, if you want a shuttle up so you can ride down after i can accomodate that. you may need to bring your own shovel/pick depending on how many show up. i'll probably stay till 6pm or so.
start time has been pushed back to 1 - have some work commitments to deal with.
I'm not a human in real life, I just play one on the internet.